I love a slouchy sweater, for any season. I love a slouchy hat, with its pliable brim or soft fabric. But a slouchy stance? Posture imperiled?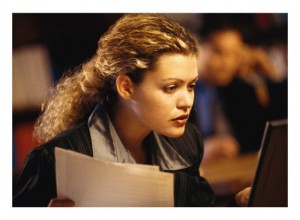 Slumping is not attractive, and it's anything but admirable.
Don't we perceive those who stand up straight as more confident, and those who slouch as indifferent, insecure, or at the very least – tired?
We all know that body language is important in projecting who we are. But what if our unconscious slouching carries more impact than we realize – on health, well-being, not to mention – professional performance? What if we could seem bigger, "be" bigger, merely by adopting a different stance?
In an article running in the June issue of Elle, "Supersize Me," writer Coco Meyers addresses the ways in which we stand – or slouch – often to our detriment.
Healthy Heights
At 5'2″ tall, Ms. Meyers expresses her conviction that she can't afford to sacrifice so much as a millimeter – and simply because she has poor posture.
According to experts she consulted, including psychologist Dr. Dana Carney at U. C. Berkeley:
… when people "expand to take up more space," such as when they stand up straight, they were perceived as being more powerful and secure compared with when they were slouching.
If we feel more powerful and secure, aren't we delivering improved performance?
Good Posture Benefits
Beyond the perceptions of others, it seems the research subjects actually felt better. In fact, saliva samples showed an increase in testosterone levels after the participants explicitly straightened up.
The article goes on to explain that we are at our tallest when we wake in the morning, and at our shortest at night – no doubt the effects of gravity, along with hours hunched over our computers, our desks, our sinks, our – well, almost everything.
Think about it. Now. Right this second.
Are you filling your lungs with air and standing straight? Or are you reading on a smartphone slumped in a chair, or draped over your desktop? What if you consciously straightened up and noted the difference in how you feel?
Stand Up When Speaking Up
When I was a kid and we were called on in class, occasionally we were required to stand and speak. The act of rising may make us feel conspicuous (dreadful, as a teenager), but it also encourages physical changes that facilitate greater self-assurance. We fill our lungs, we stretch our vertebrae – and apparently, we're upping our testosterone.
Once, it was routine to hear parents chide their children over pitiful posture. And maybe we shouldn't have stopped.
My personal preference in professional settings? It's always been to stand and speak – and to exploit the surprise of projecting confidence, especially important when you're small in stature.
Pre-Posture-ous?
Who among us doesn't recognize that we equate taller with more powerful?
If that were true without exception, even in heels, this little woman would be sunk. And yet, preposterous as it may sound, in my more public days (of corporate speaking), no one realized I was tiny in stature.
I stand when I speak and unconsciously – I empower my posture and likewise, it empowers me: shoulders back, deep breath, voice aligned with spine (or so it seems), and my words are filled with conviction.
And speaking of words, should we contemplate the expressions "stand up for what you believe" and "rise to the occasion?" And what about describing someone as "spineless?"
This isn't empty posturing; standing straight is clearly helpful, and language reflects our observations and experience.
Spine Savers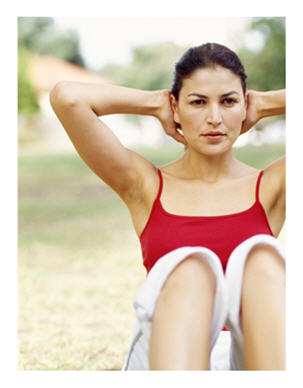 Coco Myers' article offers several intriguing lines of inquiry.
She points out that research reveals that "chronic postural imbalance stresses muscle tissue," and can eventually lead to bone and joint trauma. She goes on to explore a variety of methods to "reboot" our neuro-muscular systems, and the necessity of keeping our minds in the game.
It's an informative article, and I realize that an exercise routine of situps or swimming or anything else doesn't automatically mean I'm paying attention to posture – and clearly, it matters. I plan on giving a few of the article's suggestions a shot – especially as I spend hours bent over a laptop.
I'm not expressly aiming for "perfect posture," but incremental improvements? At a hair under five feet tall myself – I wouldn't mind inching my way in the right direction.
You May Also Enjoy