If money were no object at the holidays, do you know how you would spend it? What sort of holiday gifts you would give? Would you be cooking up all kinds of wild schemes and scenarios for the people you love to wow them? And would you be going for the wow "stuff" or the wow "experience?"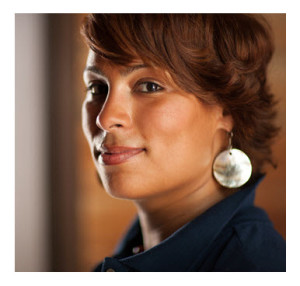 I admit, it's difficult to imagine myself in that situation, which doesn't mean it isn't fun to dream. But the "if money were no object" question is similar to the "when we're rich" hypothetical, which is also something I rarely indulged in, though my ex definitely did.
Hmmm. Does that explain why I'm not rich – at least not in the ways of oodles of moolah in the bank, yachts docked at a second home in the Bahamas, or designer duds in my 1500 square foot closet?
Oh wait. 1500 square feet. That would be my house, more or less.
Now, as I'm not known for my obsessive neatness (ahem), perhaps I do indeed possess a 1500 square foot closet after all. Of course, there is no couture hanging off the armoire doors nor bagged in the inner sanctum where my shoes are (in fact) boxed and protected from dust. However, there are books-a-plenty and funky art and that makes me feel rich.
But I digress.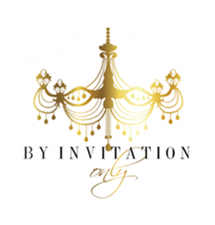 If money were no object, I'm certain my significant other would love a new car. Some sort of hybrid or electric number, in his favorite vehicle color, either hunting green or deep burgundy. His car is nearing 10 years old and he (wistfully) peruses magazines and ads with an "if only" look in his eye.
That indulgence aside, here's what I would give my closest friend if I could wave the proverbial magic wand and make this happen for her, and dare I admit, I wouldn't say no to the same:
The peace of mind that comes from a regular income and money in the bank to cover bills, medical care, one trip a year to a locale that beckons, and all the books she might like; this is akin to deciding what makes you feel rich and how much money it takes.
Similar to the above, a home that is bought and paid for. More than likely, this is the home where my she is living today, but I would wipe out her mortgage and other debts accumulated as a single parent, and during the difficult years of economic downturn.
The ability to grow her circle of friends. Making new friends over 50 isn't easy, but we all thrive from the dynamic interactions of discovering new people. Money and time make it easier to get out, and pursue an activity of interest like a cooking class or participating in a book group.
My continuing respect, affection, curiosity, emotional support, loyalty and love. Those cost nothing whatsoever except a small amount of time, well-developed intuition, and attentiveness when it counts. Shouldn't we all be providing those everyday gifts to the people we care for, live with, work with and encounter?
Too little frivolity, considering this is a wide-open wish list?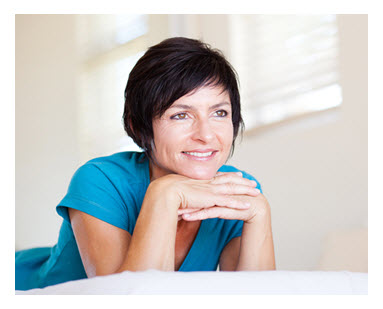 Maybe so. But worry will eat you alive, and frivolity is hard to conceive of when you live in pain or stress or with a family member who is battling personal demons, and of course, if you're constantly braced for the next onslaught of bills. On that note, if money were no object, once I had taken care of the necessities to alleviate financial worries for my dearest friend, whatever I had left, I would give away.
I have never aspired to wealth; I aspire to the freedom of financial security, then to be able to give myself fully to those I love, and to reading, writing, supporting the arts, traveling, teaching, listening, learning. I aspire to make a difference in the lives of others. It isn't very fashionable to say as much, but that is my raw, unvarnished truth, which is the gift I give to all of you, today. And this: For too many years, that sense of safety has eluded me, and most of the women in my immediate (albeit small) circles. How diminished we feel as a result. How dwarfed our capacity to contribute to our communities as a consequence. How much more we could be – for those closest to us and for others.
The benefits of relieving that stress would be the greatest gift I could give to a friend, just as it would be for me, or for any of us who live in these particular shadows.
I would also love to inhabit a world where the income inequality that continues to grow is stopped in its tracks. I would give money to schools, to community organizations, anonymously to individuals. We say that money doesn't buy happiness, but the truth is, it buys a great deal more access to health, not to mention to the sort of foundational education every human being ought to consider a right. And I cannot help but believe that a literate and healthy country is a more peaceful one – for all of us.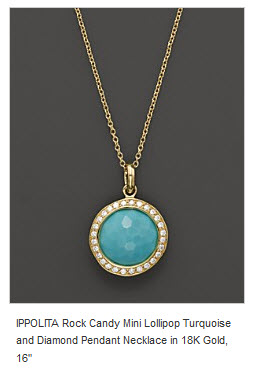 To me, these are principles I was raised with and they seem simple to apply as individuals, setting limits on acquisitions (which doesn't mean not fueling the economy and making some), and quite possibly setting no limits on the extraordinary experiences that make us more interesting and happier people. And that includes those experiences (also good for the economy) that range from coffee and drinks at our local hangouts to exotic journeys abroad. The "wow" of experience over stuff.
Surely, these experiences of connection and exploration make us better lovers and spouses, better parents and children, better friends and neighbors, and better citizens of our countries and the world – all of which should set the bar very high.
Last, as money is no object, I know my best friend adores turquoise. I would happily spring for a spectacular piece of jewelry for her such as this, Ippolita's Rock Candy Mini Lollipop Pendant necklace, in turquoise and diamonds. (What's not to love?) You can view it on Bloomingdale's site. As my friend is much taller than I am and very fair, she could carry this off beautifully, paired with classic diamond studs. She would feel gorgeous (and she already is), and more importantly, treasured.
Isn't that what we hope will be the result of our holiday giving?

Please visit Marsha at Splenderosa to read the other wonderful writers taking part in this group event, musing on the subject of what they would get for their mothers, best friends or significant others "if money were no object."
You May Also Enjoy