When my Man Friend planned a Saturday complete with what sounded like a full and entertaining set of activities – a hike through a wooded park, socializing with friends, an outing for lunch – despite his coaxing, I declined.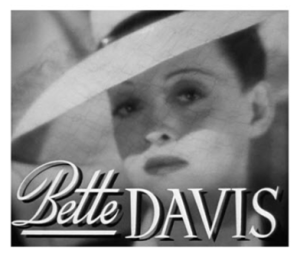 And he did not press.
After a week that included several near all-nighters on behalf of a client, and naturally, a few hours here and there for my own writing – there was little left for us as a couple.
I might have chosen otherwise, to go, for 'us.'
Instead, I chose for me.
So he trekked and meandered and enjoyed lunch. I stayed home and read, sipped coffee, and then streamed one of my favorite Bette Davis films. It's a classic among classics – "Now, Voyager" – and it takes its title from a book by the same name, inspired by Walt Whitman's poem, "The Untold Want:"
The untold want by life and land ne'er granted… Now, voyager, sail thou forth, to seek and find.
This film is often billed as a love story, and it is. But it is also the journey of a woman who finds her own voice, stands up against a tyrannical mother, and takes an unconventional path.
A Woman Finding Her Independence
Our protagonist is Charlotte Vale, a 30-ish spinster who has a nervous breakdown, gets psychiatric help (from the ever smooth Claud Rains), and puts the pieces of herself into place not only by falling in love with Paul Henreid, but by declaring her independence from her domineering Bostonian mother.
Having had one of those myself (albeit a few decades later and in far posh Bean Town settings), you can imagine my pleasure at lounging with Ms. Davis in this elegant "woman's picture" from 1942.
I found myself happily unwinding (at last!), able to rest (guilt-free!), and pondering my own voyages of discovery over the years.
I needed downtime – the sort of respite required to steer the ship or for that matter, to let it drift with the current, even if only for a day.
People Pleaser? Say YES When You Wish You Said NO?
How often do women – mothers especially – say "yes" to ourselves when it means "no" to someone we love? How often do we go forth because we are supposed to, rather than because we want to? How often are we given permission – even from ourselves – to voyage into the unknown and just see what happens?
How often do we take our time with our time, even in our so-called leisure when we might truly prefer to turn inward for thought, for a quiet pursuit, or for a few hours to fuel the imagination?
As a long-time people pleaser, I still struggle with saying no. Less so than when I was younger, certainly. But it is a struggle all the same. And that much needed respite on Saturday allowed me a highly productive few days to follow.
There are times when the vague wanting leads us back to moments with ourselves – for ourselves. Then, we are better able to go forth and "seek" – including the hand of a loved one.
There's a lesson in that, don't you think?

Image from film trailer, 1941, Public Domain.
You May Also Enjoy