I've been a fan of "just say no" for years – for many reasons and many uses.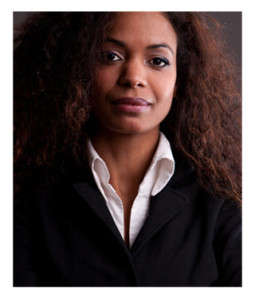 When we cease accepting every challenge, accommodating every request, and feeling pressured to take on more responsibilities than we can possibly handle, then we can make space for greater success.
The overfilled plate?
Even if we don't fail outright, here's what happens: Stress runs high, performance falters, and we're likely to disappoint someone and disappoint ourselves.
While I have made strides in saying no, especially in my professional life, I continue to wrestle with owning it in my personal life. Saying no is not a simple as it sounds.
Saying Yes When We Wish We Could Say No
What happens when I say no?
Depending on the circumstances, guilt descends like a dark cloud. Beyond guilt, conditioning kicks in including justifying the accommodation, and scolding myself for (otherwise) being inflexible.
And so I find myself pondering the past two decades during which financial and parenting responsibilities squeezed out nearly every opportunity for doing what I want. Note that I say "nearly;" I have definitely enjoyed a number of exceptional experiences, the most memorable of which merged passions, which for me combine writing, art, and travel in France.
Still, the majority of my opportunities were back-burnered. Don't we all have periods of time when the "musts" and "shoulds" outweigh the "wants?"
That said, we may find ourselves too frequently saying yes when we wish we felt freer to say no. Yet if we could stick to our guns, we might have a greater chance of saying yes to new adventures that may arise, a greater chance at the energy to pursue them, a greater chance at performing better on what we are doing, and a greater chance at eventually making time for our "wants."
How to Say No and Make it Stick
In a recent article on Inc.com, I found a cousin to the "just say no" approach. In "The Perfect Way to Say No and Make it Stick," Jeff Haden suggests that we replace the word "can't" with "don't" when asked to stretch our limits, our policies, or our capacity to perform.
Pointing out that "can't" implies an element of choice, in comparison, "don't" resonates with conviction, irrefutable standards, and even the moral high ground. In his examples, for instance the customer who pushes for a discounted price – he asks us to try out the words and note how we respond.
"Which sounds more powerful, affirming, and empowering? … "I can't give you a discount," or, "We don't discount our products."
Do you feel the difference? I certainly do. The former is less resolute, while the latter seems like an unwavering policy, not a personal choice.
Mr. Haden continues:
"I don't" always wins, because "I don't" leaves no room for argument, for compromise, or for discussion–especially with yourself."
Is Saying No (or Yes) a Woman's Issue?
I've circled around this question before: Is saying no a woman's issue?
Is the female "no" met with greater resistance? Is there something in our presentation that leads others to believe that's the case? What if we changed our words, our body language, our expectations?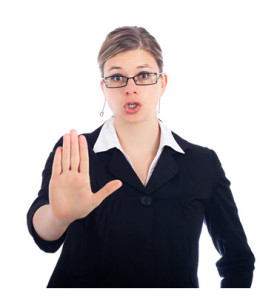 I'm wondering about everything that is asked of me to which I generally respond yes, not to mention those requests to which I initially say no I can't, and eventually I fold. I can see examples in my professional life, examples in my relationships, examples with my kids – especially when they were teenagers – and examples in my relationship with myself.
I'm wondering to what extent my wavering on "no" remains tangled in echoes of the Superwoman Myth, or just as likely, recurrent struggles with self-esteem. "Yes" retains relationships, but quite possibly in a weakened state, and certainly with no guarantees.
Giving Just Enough… or Too Much
I'm thinking of a morning routine I established as a very young woman. It involved early rising, 15 or 20 minutes of writing in my journal, and a brisk walk as I sorted through the day ahead. This pattern served as a sort of soft waking, a sanctuary, a sound start to what would become a productive day as I headed to the office and went about my business.
That rhythm was tossed during the early stages of parenting, reclaimed for a number of years when my children were in school, and shelved again at least a half dozen times. And I was living a corporate life simultaneously. I've longed to re-establish those habits for good – and tried – but I have said "yes" to the schedules of others instead, sacrificing my routine in the process.
When I've tried to express "I need this quiet time to myself" or "I can't compromise this early morning routine," I am met with (subtle) resistance, and then comes guilt after which I capitulate, telling myself I need to be more flexible and less selfish about my time.
I am now convinced I have been wrong in giving up this routine so easily, and for any reason. I have only myself to blame.
The Power of Saying "I Don't"
Imagine if I had said "I don't compromise this early morning time to myself" or "I don't alter my morning routine short of an emergency." Isn't the impact different? Would I have received no pushback – or less?
As I've matured, with or without "I don't," I've gained confidence in my professional "no." I haven't made the same progress on the personal front. While I realize that every response shouldn't be "I don't," its judicious use might lead to more refined prioritizing, reasoning, and shutting down any argument on activities, negotiations, and requests that compromise our time, performance, and wallets.
I am determined to try this approach. It seems simple, subtle, and smart. It is one step beyond "just say no" – and a step that's crucial for to high performance in everything to which I answer "yes."
You May Also Enjoy