Sure, rich or poor, we all put on our pants one leg at a time. Yes, we all need to eat, sleep, and use the bathroom. True, we're all human beings.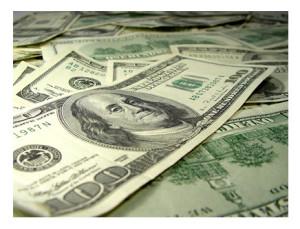 But are the über-wealthy really like the rest of us?
I'm pondering this question as the result of an interview of Melinda Gates that appears in Germany's Spiegel. The reporters pull no punches, and for those of us used to the American press, we might find the pointed questions both admirable and surprising.
In "Interview with Melinda Gates, Simple Things Can Have a Huge Effect," decision-making and donations concerning aid and charity are discussed in a conversation that makes for an excellent read.
Noting that The Bill and Melinda Gates Foundation is "the largest private global development organization in the world" and addressing "the unique responsibility of the wealthy," journalists Samiha Shafy and Mathieu von Rohr take Ms. Gates through questions on philanthropic philosophy, on inequity, and what it's like to be so rich that they can influence millions of lives.
After noting that Warren Buffet gave $31 billion to the Gates Foundation several years ago – yes, that was $31 billion – one of the Spiegel reporters poses this question:
SPIEGEL: In your speech at the WHO, you said that you and your husband despise inequity. But isn't it strange when you return from your trips to your luxurious mansion on Lake Washington outside of Seattle? A property for which you have to pay more than a million dollars a year in taxes.
I don't know whether to be more impressed by the pointed question, or dumbstruck at the concept of a cool mil a year in property taxes. It's simply something I never thought of before. (Have you?)
Ms. Gates responds that she and her husband wouldn't build such a place today, and she clarifies:
… it's a matter of what are you doing to battle those inequities and for Bill and me, we have now oriented our life around that.
The follow-up from the interviewers then refers to [philanthropic] guilt. Again, that's pretty ballsy.
Ms. Gates explains that it isn't guilt, but a sense of responsibility.
Here, I would like to express my contradictory feelings. That individuals like Bill and Melinda Gates not only feel responsibility to "do good" with their extraordinary wealth, but act on it in such significant ways, eases my cynicism with regard to an era of institutionalized selfishness and dwindling compassion. The Gates' commitment to doing good and achieving results is obvious, and an example of moral leadership.
Yet I share the concerns voiced by the Spiegel interviewers: Should any individuals wield such power? Why must we rely on private choices as to where such massive funds are directed? Should a relative handful of people influence the welfare of so many lives? Isn't this precisely what elected governments are designed to do with tax revenues, at least in theory?
You will say I'm being naive. (Power has always been concentrated in the hands of the few.) I'm not naive, but I am posing questions as more of us are these days.
The discussion then turns to economics and billionaires, as Ms. Gates responds with her views:
If you're in the upper quartile of income in any of these wealthy economies, you ought to give back more than other people. Bill, Warren Buffett and I are quite involved in trying to get people of substantial wealth to commit to giving half back, either in their lifetime or at their death… we have 127 billionaires — and they're global now, not just in the US…
Interesting, no? Do you think the Gates' have a chance? And just how many billionaires are there in the world today?
I checked: According to the Forbes Billionaires list, 2014 boasts 1,645 individuals in this category, with Bill Gates leading the pack ($79.1 billion) and Warren Buffet at Number Four ($65.1 billion).
Of course, I come back to the realities of money and power as well as money and the political process, and I wonder if I should throw my hands up in the air. At least I agree with the philosophy of The Gates Foundation, which is "guided by the belief that every life has equal value."
Dare I even whisper Hobby Lobby today, the notion of corporation as "person," and grimace at yesterday's appalling and short-sighted Supreme Court decision? Might I add that Hobby Lobby founder, David Green, appears on the Billionaires list? He's #305, with $5.1 billion.
So what do you think? Are the rich like the rest of us?
You May Also Enjoy