In a recent conversation, the subject of volunteerism came up. Specifically, the discussion veered toward whatever happened to the "top of mind" consideration of spending two years in the Peace Corps or 10 months in Vista.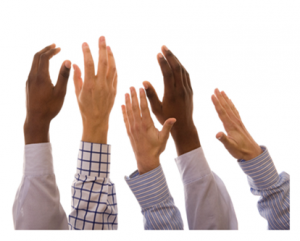 You know. Public service – upon completing college. Something other than me, me, me.
I recall a friend moving to a small community in Washington State 30+ years ago, after graduation. As a Vista volunteer, she was putting her back, her brains, and her beliefs on the line, "doing good."
From there, she went on to a career in public health.
And the Peace Corps?
I admit my recollection is dusty, but I seem to recall one other young woman who went to Central America. While I traveled in Europe and also the U.S.S.R., with one brief stint in my twenties at U.N.E.S.C.O., those overseas experiences (and others) changed me irrevocably – my perception of the world, my appreciation of how much we take for granted in the US, and the fundamental similarities in human desires when you get down to it.
We want to care for our families. We want to feel good about our lives. We want respect.
Volunteerism in Local and Global Communities
It's hardly a secret that I'm a believer in volunteerism, in giving back any way we can, especially when we have skills that will help our communities.
But where are the discussions today of local, national, and global programs that offer viable alternatives to traditional money-making for college graduates? Am I simply unaware that the word is getting out? That our young men and women are still being recruited and encouraged to experience a few years of eye-opening, life-changing work that will make them more thoughtful and engaged citizens?
These are questions I'm asking myself; I have no answers.
Dignity in Design: Architectural Humanitarianism
This morning's reading led me to an article on designing "for good," if you'll allow me that odd expression.
"Dignifying Design," which appears in the New York Times, speaks to humanitarianism in the creation of housing or public spaces. The primary subject of the article is a 60,000-square foot health center built in Northern Rwanda, and the involvement of a 20-something architectural student in the project.
I had never explicitly thought about humanitarian design, and as the parent of an architectural student, I find myself wondering if this sort of venture is something my son would ever consider. I also ask myself if his prestigious program encourages their students to participate in humanitarian projects.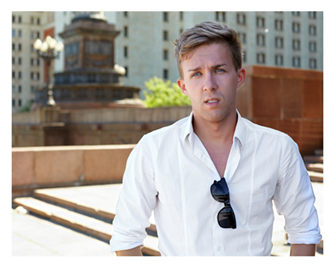 I'm going to ask.
Naturally, he'll have loans to repay (in the tens of thousands) – a constraint that is much on the minds of students, parents, and political pundits alike. Yet I can't help considering all the ways in which graduating college students were encouraged to continue broadening their horizons, once upon a time, before the Greed is Good wave of the 1980s.
The Psychology of Doing Good (Consumer Behavior)
I find myself curious about the notion of "doing good." We could make assumptions regarding individual psychological makeup, combined with life experience, but in poking around I found the following.
A 2010 article in Psychology Today addresses the paradox of doing good, namely that when people feel they've done a good deed, they believe that their virtuous behavior entitles them to a little vice extracted elsewhere.
A variety of experiments (in consumer behavior) were used to observe this effect, and while I'm not one to put faith in Study A to extrapolate for purpose B, this does get me thinking about human nature in a sharper light.
In the article, cognitive scientist, Dr. Art Markman, writes:
Actually performing a virtuous act, though, makes you feel as though your mental account of virtue is turning a profit. This surplus of virtue can be spent immediately on a vice.
My own version might be "I was disciplined on my diet yesterday so I can be a little self-indulgent today!" Or, "I just donated $100 to a nonprofit, so I can treat myself to this pair of shoes (I do not need)."
Psychology of Doing Good (in an Unethical Society)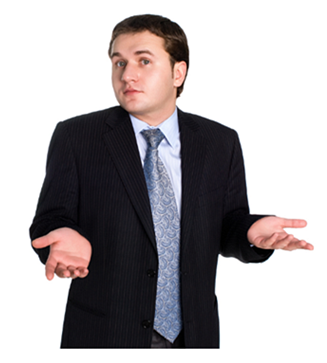 In this more recent column, a 2012 article also in Psychology Today, "The Difficulty of Doing Good," Dr. Raj Raghunathan addresses the societal influences that incline us toward unethical behavior – and away from simple honesty, much less acts of altruism.
He writes:
Understanding why people engage in unethical behaviors has always been of interest to humans, which is why the fight between "good" and "evil" is a central theme in many books and movies. In recent years, however, ethics has also become an important topic… virtually every top business school offers a course on "Ethics" or "Corporate Social Responsibility." The hope is that exposure to these courses will make students—our future business leaders—think twice before engaging in unethical behaviors.
Dr. Raghunathan goes on to discuss why people cheat, self-image, and how we rationalize "small transgressions" that collectively inflict major damage on society. He elaborates on the rule of "The One With the Most Toys Wins," suggesting instead a "go for joy" approach that doesn't dispense with the need for a thriving economy, but balances "stuff" with intrinsic fulfillment.
National Service

In exploring further, I was digging for statistics on national service, specifically the Peace Corps, Vista (Volunteers in Service to America), and other programs of that sort.
My sense is that we've lost our cultural commitment to doing better about doing good, certainly as compared to 30 or 40 years ago. I wanted to see if my impression was correct.
So I Googled "number of Peace Corps volunteers in 2012 versus 1972." I got nowhere, so I Googled "number of Peace Corps volunteers in 2012," and did arrive at some "Peace Corps Fast Facts." It doesn't take reading about the Peace Corps on Wiki to realize that the violent state of the world comes into play when considering any sort of foreign service.
Still, I'll leave you with these tidbits to conclude what you will:
The current number of Peace Corps volunteers and trainees in 2012 is 9,095
61% are female; the median age is 28; 93% are single; 76 countries are served
There have been 210,000+ Peace Corps volunteers and trainees since its founding by President John F. Kennedy in 1961, with 139 countries served.
Considering an American population of approximately 250 million adults* (18 or over), why does less than 10,000 volunteers seem like such a minuscule number to me? Were I to locate Vista (or other domestic) national service numbers, would they be as small or seem as insignificant?
And doing the math, that current Peace Corps statistic represents .00003638 of our adult population.
Domestic Programs (National Government Service)
Looking at national service that takes place in the U.S., here's what I find:
According to the Corporation for National and Community Service,
62.8 million adults serving almost 8.1 billion hours through organizations in 2010, according to research released by the Corporation for National and Community Service.
Frankly, I am astounded at these figures. They seem surprisingly high.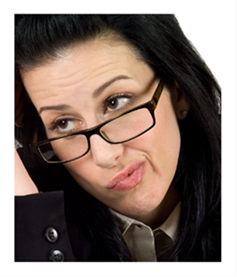 Who is counted? Are our young men and women among them, and if so, what percentage? Does this include high school seniors who, like my future architect son, gave a little weekend time to Habitat for Humanity – hammering, hauling, or roofing?
I also tried to get a good statistic on Vista volunteers and AmeriCorps in general – frankly, the distinctions among programs are confusing.
I wish I could sit here all day and search the Internet to answer those questions (I can't); though I did find our various national public service programs on the government's National and Community Service site.
Personally, I wasn't aware of the Edward M. Kennedy Serve America Act of 2009, which
reauthorizes and expands national service programs administered by the Corporation for National and Community Service by amending the National and Community Service Act of 1990 (NCSA) and the Domestic Volunteer Service Act of 1973 (DVSA)….

[focusing on]… service on key national issues; by expanding opportunities to serve; by building the capacity of individuals, nonprofits, and communities; and by encouraging innovative approaches to solving problems.
Our Next Generations
Do we talk about volunteerism or government service in light of "doing good?" Do we talk about it at all? Do we talk about it – but not enough? Do we position the future advantages in light of a millennial zeitgeist that is (of necessity) so bottom line-oriented?
Do we offer serious alternatives to graduating college seniors in the areas of global or national public service, or for that matter – to graduating high school seniors?
Are we losing opportunities to put young minds at work in ways that will enrich our society as a whole, and them, individually?
What about programs like Teach for America that encourage new teachers to work in low-income areas? Or, as some articles claim, is this a means to bring in less qualified (and less costly) staff replacing higher paid and more experienced teachers? Is this public service at work or greed – or a mixed bag, like any other human endeavor?
As for humanitarian design? As for humanitarian anything?
Pragmatic Altruism?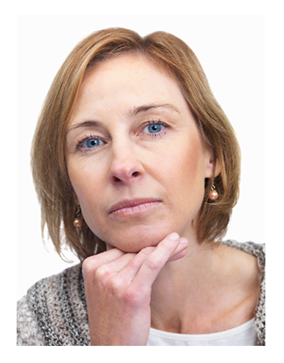 I admit, in my own life there have been years when all efforts were focused on just getting through the day – making ends meet for myself and my children. It's the perpetual work to live or live to work dilemma, and working to live sure isn't a single, stable 9-to-5 job for most of us.
This doesn't preclude helping a friend or stranger when possible, or being a responsible member of the community. Yet the desire to give back, to make a difference, to "do good" is vital to some of us, and evolves in others over time. I'd like to think we could foster more of it in our children or grandchildren – ideally by example, but at least by awareness.
But then, I'm an avowed "do-gooder," and having been helped when least expected, I try to pay it forward. Still, that hardly seems enough in a troubled nation that professes to live by Love Thy Neighbor, etcetera etcetera, while ignoring those very same principles in practice.
Altruism does good for others, but is also inherently self-interested. Give back? You feel great. I'm astounded that more people don't consider this a win-win, actively advocating for personal behaviors and whatever initiatives they can – in a culture of commitment to doing good.


*2010 Census data puts this figure at approximately 234 million; other gross estimates use 250 million.
You May Also Enjoy