To watch the big screen version of romantic relationships, after a fight, all roads lead to make-up sex. These scenarios look great on film and add spice to daytime drama, but does make-up sex actually resolve anything?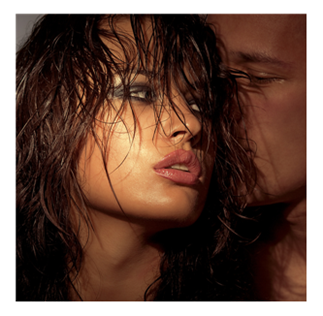 What if you experience a knock-down, drag-out dispute in which you both hurl harsh words, followed by steely silence?
What if the disagreement is the latest installment of a periodic tiff that leaves both of you deflated and demoralized?
How you make up – and more importantly, how you make progress on your issues – goes far beyond a momentary albeit pleasurable diversion… namely, great sex.
Every Couple Argues
Expressing anger is healthy, right? Or so we've been told. But when negative feelings hang heavily in the air, most of us are anxious to find a means to make up.
Maybe in the process of fighting, we've resolved what's wrong or at least, kicked off the process. Maybe we've resolved nothing whatsoever. Either way, we're uncomfortable until we can clear the air and restore a routine.
In my case, I can't say that I argue much in relationships – I didn't before marriage, during, or in the years after. In fact, I've learned more about how to communicate since being single again, including speaking my mind and listening more effectively. When I disagree, I try to do so in a clear, positive, and non-judgmental fashion. But I won't pretend that it's easy, or that I always succeed.
When I find myself on the opposite side of an argument – often over something seemingly silly – I feel dreadful about it afterward. I don't like raising my voice, I don't like awkward silence, and I want life back to "normal" – quickly, if possible.
So how exactly do I make up with my partner?
Don't Go to Bed Angry
I always liked the "don't go to bed angry" rule, in which we facilitate returning to "us" by making sure we don't sit on our sources of resentment for long. I believe this is especially important if we've exchanged words we regret, or even raised our voices when that isn't the norm.
In "Making Up the Right Way," Psychology Today addresses the "residual angst" that may remain after a disagreement.
Sometimes arguments are one-sided and unfair. But in most cases, both of you are contributing to the discomfort and negativity, and that is not how you want to live your lives… Making up is not only the right thing to do; it is also something that will make you both feel better.
So how do you do that? How do you make up effectively?
The article goes on to mention the need to talk to each other calmly, and it also references make-up sex. The first allows you to elaborate on why you may have said things you now wish you could take back; the second seals the deal and helps you reconnect physically. Not only do the sky rockets in flight relieve tension, but they encourage more tender interactions after the fact.
Do's and Don'ts After a Fight
A few more do's and don'ts in my own experience, when it comes to making up after an argument:
Can I always follow my own rules of thumb?
I'd be lying if I said I could. I'm a work in progress, like the rest of us.
Letting Anger Out, Holding Anger In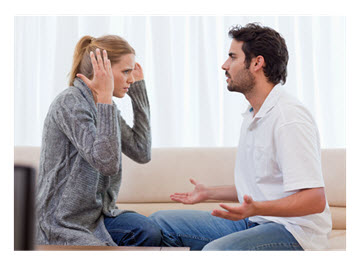 Depending on what you read (and who you ask), you may be advised to let out your anger and be done with it. You may also see the many physiological impacts of expressing anger: the proverbial fight-or-flight response takes over, heart rate spikes, muscles tense, and brain chemistry alters.
In the long run, living with anger is unhealthy. We know it leads to headaches, digestive problems, anxiety, high blood pressure and more – not to mention destructive habits to self-soothe. However, holding in your anger can be equally dangerous, as this article explains.
… Anger can strangle blood flow in the heart and lead to abnormal heart rhythms, and has been linked to an increased risk of heart disease. There's also evidence that suppressing anger can be harmful to the heart… People with Type D personalities are prone to suffer from anger and other negative emotions… more liable to chronic forms of stress and tension…
Incidentally, the Type D personality is one who suffers from
a high degree of emotional distress, but they consciously suppress their feelings.
The Advantages of Make-Up Sex After a Fight
So what if "he" thinks make-up sex can solve any problem and "she" wants to talk, talk, talk?
For some people, verbal fireworks are akin to foreplay. They're the prelude to a kiss – and then some. But for most of us, especially as the years wear on, it's the accumulation of little things that sets us off – dirty dishes, taking out the trash, showing up late over and over.
Sure, if we fight and wind up tumbling into bed, sex can relieve the tension. But if nothing has changed, we're left carrying around the original resentment – expressed openly (and not resolved), or shelved, but continuing to fester.
Clearly, something in between emotional outbursts and silence is the optimal route. All the more reason to become skilled at communication with our partners to begin with, and more adept at "making up" when required – seeking to empathize with the other person, not beating him up (or for that matter, ourselves), expressing legitimate contrition when we've crossed a line, and trying to address the original issue with clarity and compromise.
Then – in my book – we can top off the discussion with a nice round of cardio. You got it. Make-up sex.
You May Also Enjoy