The caramel corn, the peanuts, the prize. Cracker Jack was always a treat, and the tiny toy inside was essential to the pleasure.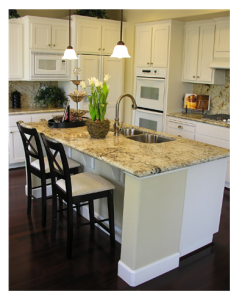 Like most of us, I enjoy surprises – happy ones, that is, even the small ones.
I find myself thinking of Cracker Jack as I'm standing in my kitchen, grinning over a silly (but useful) discovery. Despite a decade of cooking on my range, and scouting for this and that on my counter tops, I have only just come to realize that my under-cabinet lighting boasts two brightness levels and a "tilt" option.
So what, you say?
Here's what. When you have almost no light in your kitchen, when you don't want to go out in the rain for bulbs, when you aren't sure what kind of bulbs you need, you're grateful to be able to see what you're doing.
How to Fix… Anything?
Understatement of the week: I. Am. Not. Handy.
I know, I know. It's a gender stereotype that is no longer the case in many households. But moi – honestly? Unless expressly shown how a thing works (with a good diagram), I'm hopeless. While I can diagnose an organizational problem, solve a writing conundrum, or for that matter – design certain types of systems – I don't do well in the mechanical arena.
And before you can "fix" – you need to understand the scope of your challenge, the implications of potential solutions, the costs involved, risks of further breakage or damage, and so on. Visualizing how anything functions (or doesn't) may combine natural ability, knowledge, skills, experience… and surely, persistence… helped along by a bit of luck.
Cracker Jack Kids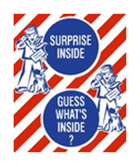 My firstborn can look at almost any object and know how it works, or quickly figure it out. It's an innate ability he's possessed all his life, honed by taking things apart, tinkering, and putting the pieces back together again.
When he flew the nest for college a few years back, his brother stepped in and did his share of repairing. But my younger son would agree that he's more of a builder than a fixer. Still, if all else failed, he could deliver a laugh or a hug, as I picked up the phone to call a handyman.
He, too, is away at school, which leaves me to my own devices and the occasional able assistance of the man in my life. He is more skilled in these areas than I, but by his own admission, he's no Mr. Fix-It.
Let There Be Light?
Desperate for more brightness in my cooking area as all but two small spots had burned out, I yielded to the logical: open the lighting unit, take out the bulb, and make a trip to my local hardware or superstore to replace what was no longer working.
This isn't necessarily a simple stream of tasks for me. First, there is the "open the lighting unit" challenge – go on, chortle – followed by removal of bulbs, which generally I can manage.
However, in exploring glass, screws, levers, and sliding bits attached to wood, all of which I couldn't fathom – I felt a switch I had assumed was a unit-specific on-off and nothing more. I pressed to what I thought was the "off" position and there was a burst of light! At the same time, I accidentally hit a thin lever and tipped the entire unit forward. My counter was suddenly beautifully illuminated.
Simple Pleasures
Oh happy day! I felt a gush of glee. Not only could I avoid the trek to the store (for now), but I was proud of myself for fiddling around until something (positive) happened.
Meanwhile, my significant other has been equally unaware of the bright and tilt options. (To Whom It May Concern: He's been cooking in my kitchen for three years.)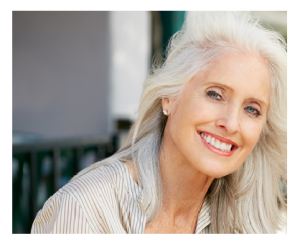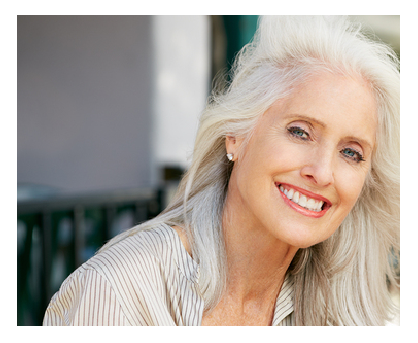 While he isn't a "fixer" literally or figuratively, he is a helper, and a cracker jack helper at that. He listens, he considers, he facilitates… but he doesn't impose his way or his will, he doesn't attempt to force outcomes, and he doesn't try to change me, accepting my shortcomings as part of the package.
100-Watt Smile
In fact, he was amused by my ignorance (and his own), not to mention pleased as punch that we could postpone a run to the store for halogens. And when I make that dash to Ace or Lowe's this week, I'll swing by the supermarket, as I sense I'll be in the mood for "candy coated popcorn, peanuts and a prize… because that's what you get in Cracker Jack…"
In the interim, my lessons learned: Though we think we know how things work, we may be wrong; though we think we've exhausted our resources and resourcefulness, we may be wrong; though we're convinced we're doomed to the dark – or the shadows – we may be wrong.
Moreover, if we believe we aren't capable of beaming a hundred-watt smile over a small victory, we are most certainly wrong.
You May Also Enjoy