Familiarity breeds contempt, or at the very least, boredom.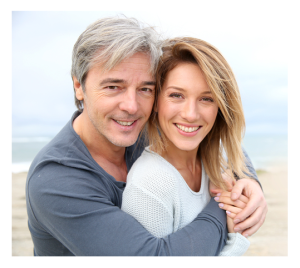 So goes the conventional wisdom, though personally, I don't agree. As with everything, context is key, and expressions like this may do little but excuse our bad behavior.
Contemptuous of the overbearing in-law who lives with you?
I'll buy that. But if you're contemptuous of the loving partner who brings your coffee every morning – or unappreciative – that's a very different matter.
This realization struck me recently in the middle of a sleepless night, when I wasn't expecting much except zapping with my remote. But I was fortunate in finding one of my favorite movies on the tube, a film I've viewed some 30 or 40 times.
Familiar? Definitely.
Cause for contempt or boredom? Anything but!
Crazy World? Craving Comfort
In a crazy world, on a hectic schedule, when so much changes around us – and so quickly – comfort may be what we crave. A little dose of "familiarity" wherever we can find it delivers that comfort, and is surely welcome.
But are the negatives in familiarity present for magazines, and not for movies or books? For cars you've driven for years, yet not for cities? For parents and siblings, but never for the children you've raised? Is familiarity an irritant in a job if you're 25, but not so much when you hit 50?
And what about relationships? The 10-year marriage? The 20-year marriage? The neighbor's routine of walking her dog, saying hello, and always returning to the same conversations?
Knowing how we toss around idioms without fully comprehending their usage, I first took a stab at this one myself. I interpret it to mean that the longer or better we know someone, the more likely we are to pick at them or take them for granted. Likewise a place, situation, or thing.
The Meaning of Familiarity Breeds Contempt
In search of information to expand my understanding of this expression, I came across the following, from Phrase Finder:
… the better we know a thing or person, the more we want to… find fault with them.
Phrase Finder elaborates:
… mostly it means one of a few other things… 1) We don't recognize what a good thing (or person) we have because we see it (or he/her) every day… 2) When … engaging in other highly dangerous activities, we discount the danger because we are used to it. We fail to remain safe by remaining fearful, or at least, respectful, of the harm that can come from our familiar tools or our familiar activities…
Do You Find Fault Where Once You Didn't?
Other interpretations are provided, but the two above fascinate me.
We cease to value what we know too well, or we become careless in the face of potential danger – also because we have become too familiar with the situation. This leads me to ask several questions. For example, will we always find fault with people as time goes on? Is finding fault tied to our overblown sense of feeling entitled or deserving?
Are some of us more likely to succumb to this behavior? Are others unlikely to experience it, or do so to a lesser degree?
By the way, some credit the expression to Aesop's Fables, while Phrase Finder cites what is thought to be one of the original references (1548), which includes the word "oftentimes" in the expression. At least that gives us wiggle room, only suggesting that we risk losing our appreciation of the value – or hazards – of dealing with familiar people and things.
Good Familiarity? Bad Familiarity?
I imagine there are clear cases of "good" and "bad" familiarity. If we have a long-term partner who drives us crazy – to the point where we can predict precisely how he or she will react (to our distaste) – we could deem that "bad" familiarity. We may indeed be contemptuous of the specific behavior – or at the very least, increasingly annoyed by it.
Then again, I think of the classic film I was lucky enough to find on TV. I can run the scenes in sequence through my head; that familiarity is a source of pleasure and comfort. For that matter, I like a mélange of familiarity and surprise when it comes to the person I love – knowing their values and character well, yet equally certain that I don't know their every thought, their every response, their every "anything" – including their every move in bed.
How boring would that be?
Is there a personality type that prefers its routine above all else, likely to value it rather than discount it? What about those who are more or less likely to be disdainful and unappreciative of their partners in short order – no matter what?
Taking Others for Granted
Is taking others for granted easily an aspect of youthful impatience, personal experience, or an issue of temperament?
If familiarity does encourage finding fault, is it less likely to occur when the other party retains some mystery, when he or she is curious by nature, capable of mixing things up, and apt to share these tendencies?
We are a culture that often emphasizes what is new over what is quality, and what is different over what is known. We don't necessarily take the time to delve deeper, appreciate nuance, and recognize the role of individuals and circumstances when behaviors do run the risk of becoming too routine. Yet I find myself disapproving of "familiarity breeds contempt."
I will add that I have generally enjoyed the company of the slightly nerdy guy and slightly nerdy friends – precisely because of the fine minds and humor that I could never take for granted.
Familiarity? Maybe.
Contempt? No way.
You May Also Enjoy