Do you know who is listening when you speak? Do you know who is reading when you text or email?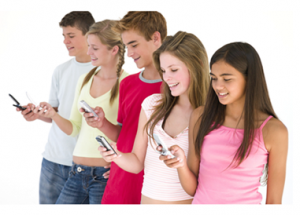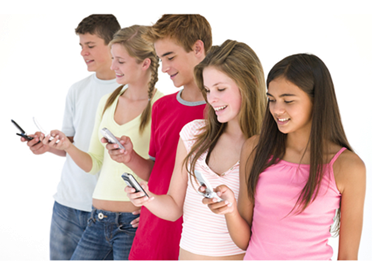 No, I'm not addressing issues of government agencies, but the everyday infractions to do with an expectation of privacy.
I am often stunned by the conversations taking place on cell phones and smartphones as consumers go about their browsing of products on shelves, or their rifling through the wallet for the credit card at the checkout line.
I'm not really concerned about the confidentiality of questions to do with brand of detergent or color of Kleenex, but loud voices and elaborate discussions get under my skin when I'm in a public place, especially when running lists through my head.
For that matter, if I'm strolling through a park, I can't say I enjoy the chatter and buzz of technology and voices.
Good Manners
Does anyone remember manners? Good manners? How annoying it is when someone speaks inappropriately or interrupts without cause?
The prevalence of personal topics astounds me – as intricate details of health or relationships or kids may be poured out by a voice on a phone – the person on the other end of the virtual line, potentially unaware that she is sharing with strangers.
You may tell me this is now so common that no one pays attention. I suspect that's true in many instances, yet I certainly wouldn't want to imagine that what I think is a private conversation is being overheard by strangers (or acquaintances). Nor do I want my words passed along for amusement in an excerpted email, or any number of ways that communications can be compromised.
Phone Etiquette in our Brave New World
Just the other day, I was talking with a friend on the phone. As I had been puttering around in the kitchen and then the den at the time, I was using the speaker to converse. The discussion took a personal turn on her part. But the topic and her feelings were not directed at "whomever might happen by." She had, I believe, a reasonable expectation of privacy, and as my significant other returned from errands, I immediately turned the speaker off and moved to another room to finish our talk.
But if I hadn't?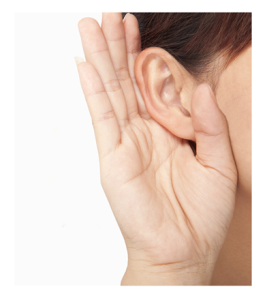 She would never have known that personal matters were being overheard by someone she doesn't know.
Expectations of Privacy: Social Media
If we text and tweet images when we're "fooling around" – however you interpret that – should we have an expectation of privacy?
Some might say, if you're a politico – not so much.
I think about the way our sons and daughters text so easily; we do it as well, without thought of who may be standing behind a shoulder, not to mention the ways we use social media and pass photographs and thoughts around, often without much consideration. But shouldn't we have an expectation of privacy – still – in a direct message, an email, a text, or a "simple" conversation on the phone?
And if we don't, shouldn't we keep that front of mind?
Respecting Etiquette, Simple Boundaries
I will take a simplistic approach: Do unto others, etc., etc.
And so I remind myself how easy it is to assume the respect for boundaries that we used to take for granted, when technology did not make such assumptions unreasonable.
I remind myself to filter and edit what I put in an email or text, and to remove myself to another room if needed when speaking on the phone. That is in order to grant what I believe is necessary – fulfillment of the expectation of privacy, when communications are, indeed, intended for a party of two.
You May Also Enjoy