Success. It's such a loaded word in this society, and generally, associated with money or recognition.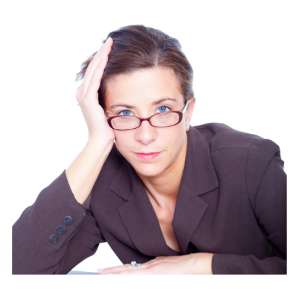 For some, success is quieter and all about the quality of their lives – family, responsibility, their creative output.
However you define success, it takes work. Hard work.
The people I consider successful are those individuals who inspire me, who reassure me, on whom I can rely. They are people I respect – for the way they lead their lives more than what they may have seemingly accomplished. And always, when faced with obstacles and setbacks, even their inevitable failures, they get up, they buck up, and they keep on going.
Dealing with Disappointment
I was talking to an old friend not long ago – someone with whom I share a very long history and one that makes me smile. We've known each other through many adventures and disappointments, and as we were catching up, she commented on my mood.
She asked how things were going, and the way she asked, I suspect she was trying to determine if she needed to tell me to slow down, or instead, encourage me to buck up. She also wondered if I might be depressed.
I mentioned some of what was going well, and likewise, some disappointments I have yet to fully accept and then resolve. I also told her I was very tired.
Fatigue versus Depression
We all know that fatigue and depression are interrelated. We understand that one can feed the other and it may be difficult to distinguish where the originating problem lies.
Depression may leave us physically tired and mentally fuzzier than usual, but so does too much stress, lack of sleep, or simply pushing ourselves to a point of near (or actual) burnout. In fact, many of my friends are caught in a cycle of work that is so extreme as to keep them teetering on the edge of exactly that.
According to this Healthline article, which references a European study:
… patients suffering from depression [are] four times more likely to suffer fatigue. Patients suffering from fatigue are three times more likely to become depressed.
Among the helpers to break the cycle in either case – fatigue or depression – exercise.
My Get Up and Go? It Got Up and Went.
I remember an expression my mother used to use when I was a child. "My get up and go just got up and went" she would say from time to time. But the fact is, despite a lifelong struggle with obesity, she was a high energy woman both physically and mentally. I don't recall seeing her tired until I was an adult, and more so when she hit her sixties and seventies, significantly impaired by the excessive weight.
I also imagine there were psychological causes in the mix. My mother's mind was sharp but an increasingly bitter attitude surely took a toll.
My reality at present? When I'm being honest with myself, I feel as if my "get up and go" just got up went, no doubt the result of an extended period of juggling a multitude of tasks – all completed – but now I'm feeling the after effects. Go figure… And I thought I'd put my Superwoman days behind me.
Hello, Spring?
I may not be facing snow drifts at my door, but I'm clear on this: when skies are grey and temperatures chilly, I want to hibernate. I tend to lose my good exercise habits (walking), adding to fatigue, which in turn impacts my mood.
I'm aware that I've lost my exercise routine in recent months largely due to an unforgiving schedule. And this brings the issue of fatigue versus depression into focus – at least for me. I know depression; I lived through it after my father died, after divorce and layoff, after losing my home, after Empty Nest.
I am not depressed but I sure am tired, and like millions of Americans, I can't figure out how to manage some much needed time off. Now that's depressing, don't you think?
Bucking Up
Though I have no plans to take a break in the offing, I'm not going to take that lying down! We always have options, and surely my creative problem-solving skills can cook up something. And I say as much recognizing that fatigue can lead to depression (note the statistics above).
I can also resolve that an absence of vacation doesn't mean giving up on higher levels of energy – and soon – if I'm willing to pay attention, change my habits, and consider how I might work smarter and live "saner." I can focus on my own definition of success, reassess as needed, understand that I've taken on new and additional responsibilities (and pushed nothing off the plate), and adjustments are required.
I've been dragging for months – and I know it. How easy it is for women (especially) to do this to ourselves. (My male friends typically don't; for my female friends, that's not the case.) But we can always shift and nudge a little, can't we? Isn't it a matter of bucking up and stepping up, reminding ourselves that we're only human, and understanding the importance of a modicum of self-care?
You May Also Enjoy