Hardly a secret, my penchant for foreign films flourishes in an all too frequent land of sleepless nights.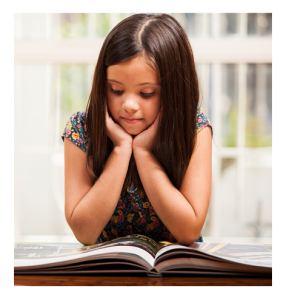 In other words, insomnia + cable = interesting viewing in the wee hours – and a good film (or British series) provides both quality storytelling and escape, enabling me to drift off. Especially addictive (of late) are little known productions – at least, little known to me – with engaging, highly flawed characters, and plots that don't shy away from controversy.
Storytelling, Anyone?
As a child, I read as many fairy tales and storybooks as any other little girl, and I can only imagine I enjoyed my share of happy endings.
Then again, I also read biographies, science fiction, and history – all less likely to be whitewashed. Combine that with a love of avant-garde French literature (and having spent time in France as a teenager), and I was exposed to a grittier set of realities and recreations of reality. In other words, storytelling came with likelier, less tidy endings – that weren't necessarily endings at all.
Naturally, in the land of American packaging, our fiction is presented with all threads neatly in place and preferably, with a "morally" satisfying termination to our tales, which is to say that the Good Guy wins, the Bad Guy gets his comeuppance, as of course, truth and justice prevail.
Finir en Queue de Poisson… Translation, Please!
Returning to my typical movie viewing habits, not only do I enjoy the European films that make it to American shores for their greater focus on character (and subtlety), but for their less than spic and span handling of both people and scenarios: the once contented couple who weathers a storm will not necessarily get back together; the hero may not get the girl; reality presents itself without regard to Hollywood Happiness.
Instead, European films may treat us to "queue de poisson" – the dénouement that doesn't wrap up neatly, but rather, furnishes the following: "finir en queue de poisson," which means finishing like a fishtail. We are left with an abrupt and ambiguous ending, facing inevitable loose ends, interpretation of what comes next, and as in life – wondering what comes next.
Hybrid Happy Ending… Hello?
In the past year, my viewing pleasures have included a variety of French films (usual, for me), introduction to some very compelling Scandinavian fare (series that include Wallander and Annika Bengtzon), not to mention a slew of British mysteries that I watch with a friend.
Much as I loved Columbo – who can resist Peter Falk in that rumpled raincoat and with his now classic phrases and foibles – these period pieces are messier and more sophisticated. After all, it's 40 years later. Yet not only don't they deliver on our American expectation of the happy ending, they may end with the aggravating and unsatisfying drop into a black hole of incertitude that is growing wearing to my hybrid sensibility.
Am I culturally predisposed to the happy ending after all?
And it just happened again. The "queue de poisson" when I least expected it.
Story Satisfaction
I've been watching a marvelous police series over the course of several months, with a slowish first season that gave way to increasingly intriguing subsequent seasons. Episodes offer up their "queue de poisson" occasionally, but not frequently as to annoy.
Unfortunately, that changed the other night. To my chagrin, not only did one of the best shows in four seasons end abruptly, but it turns out it was the series end as well. I'm left scratching my head, in a bad mood, and not quite able to get over it – yet.
We come to care for the characters that see us through our long nights – whether on the written page or the addictive, high caliber television series. I don't know who lives or dies, much less what happens next, and so I find myself in the stubbornly American position of feeling miffed.
Splash or… Queue de Poisson
Life itself is, at times, precisely this: We believe we are seeing or living one thing, only to find out – abruptly – that we are wrong. And so we plummet down the rabbit hole of unknowingness and disorientation. No wonder we prefer our fairy tales, though when taken too seriously, our expectations (and perceptions) grow skewed as a result. Then we insist that life imitate "art," as we anticipate that heroes will win, fairness will rule, the Bad Guy will get his due and if one must sacrifice, others will come to know the what and why.
As for the origin of the fishtail ending, a little sleuthing reveals that it comes from the sailor who sees the siren in the ocean, is lured by her beauty and (human female torso), only to be startled as she disappears suddenly into the waters with a flip of her fishy tail. He is left with an unanticipated ending and to some extent, no ending at all – as we can't know what comes next. This isn't Tom Hanks and Daryl Hannah in 1984's Splash.
Sadly, until my consternation wears off, I feel like tuning in to exactly that – formulaic storytelling, neatly packaged, and with a pretty bow.
You May Also Enjoy