I could say it's a random group of movies, uneven perhaps, yet all with striking messages about women. I wonder if I have gravitated to these flagrantly female-icious films with the subconscious insistence of a soul adrift seeking a recognizable shore.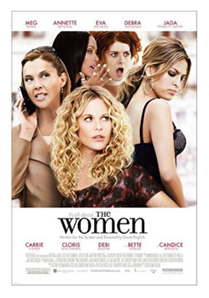 Whatever the reason, they are clear in one message: Women have come far in a century, though not far enough.
Some of these movies I had seen before, but so many years ago as to blur into sensation rather than instruction. I offer them all as a treasure trove of the worrisome, the winsome and the wise: The Sandpiper (1965), with Elizabeth Taylor and Richard Burton; The Women (2008), with Meg Ryan and Annette Benning; Hitchcock (2012), with Anthony Hopkins and Helen Mirren; and last but not least, the dizzying and recent reinterpretation of Tolstoy's Anna Karenina (2012), starring Keira Knightly.
Forming an odd mix, these four films provide a rush of images and impressions, with comparisons that inevitably follow.
The Sandpiper
The most startling of these movies is The Sandpiper, given the year it was made (1965) and the power of its straightforward statements on men, women, and the institution of wedded bliss – declarations I am admittedly cherry-picking, as there are many of note.
Richard Burton plays an officious (long-married) clergyman, headmaster at a school for boys, who has an affair with free-spirited and sensual Taylor whose son attends his school. She leads an unconventional life, is ahead of her time, and in one remarkable scene on a California beach, she and Burton – by now her lover – discuss marriage.
He doesn't understand why she is against it; the clarity of her response is a revelation, as she says (paraphrased):
A man gets to be a husband, a father, and something else. A doctor, a lawyer; he can still pursue some profession. When a woman gets married, she becomes a wife, a mother, and nothing else.
50 years later, we're still debating it, grappling with the economic necessities around it, struggling with the logistics of how to structure society to accommodate it; the "it" being this phenomenon of women still trying to make "something else" work.
The Women
The remake of a 1930s classic, The Women, is a pleasure to watch not only as Meg Ryan is very, well… Meg Ryan, but for the performances of a feisty Annette Benning, a deliciously snarky Cloris Leachman, and others in the cast that recreate their characters with humor and delight.
The bottom line in this story?
A well-heeled woman has lost something of herself, despite being the "perfect" wife and mother, with a husband who strays. He is an easy catch for a stunning woman who sets her sights on his fat wallet; the couple separates as the lead character (Meg Ryan) begins a process of reinventing herself.
She goes after a career (with notably few obstacles), proves herself to her daughter, makes herself newly desirable to her spouse, and yes – there's a Hollywood dénouement. But the point I'd like to make is this, in light of our mythologized multitasking motherly obsessions: As she figures out what she wants for herself and then goes for it – her best friend, a career woman, still scolds her for "not being there" for her daughter.
Do we think anyone is scolding the dad for not being there? Shouldn't they be? Or admonishing the mother less?
To varying degrees, we may all compromise, sacrifice, even rake ourselves over the coals as we make mistakes and hard choices. Men seem torn, but women could create a profession of the process: women are brutally hard on women; women are brutally hard on themselves.
Anna Karenina
Anna Karenina is a production I found gorgeous (like the star), though dizzying and unsatisfying. The film returns us to Tolstoy's Imperial Russia, and a time when the men can have mistresses and everyone knows, and the consequences fall only to the mistresses.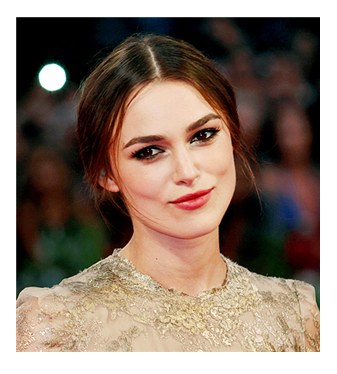 In some circumstances, they're fine. In others, they're ruined if they belong to a certain echelon in society. And apparently, more so, if they divorce.
Watch any "period" piece recreating the 19th century and welcome to devilish degrees of ruination that accompany unwed motherhood or sexual activity when a woman ventures beyond the marital mattress. The man, on the other hand, is a rake or a scoundrel or simply "a man."
I bring this film into the mix because the hypocrisy is staggering, at least viewed from a 21st century lens. (I might add that other than cracking his knuckles in annoying fashion, and being a bit of a stiff – at least as depicted in the Hollywood version, my wiser self would counsel Anna to leave Vronsky to other entertainments and work on her relationship with the steadfast husband. A sign of my age, or a flash of wisdom?)
Hitchcock… Are We All Psycho?
Hitchcock may seem an odd addition to this package of pleasures, but most of us are aware of the mystery master's chilling methods of provoking performance from his coterie of cool and beautiful starlets.
What fascinates me about this film is not only the background on the making of Psycho, but the full awareness of his wife, Alma, and her presence (or dismissal?) in his life.
She is embodied in the extraordinary Helen Mirren, and fleshed out as a woman of considerable skill and talent. We can only imagine her humiliation given her husband's "passionate" quirks, yet she's very much a product of her time, depicted as tolerating what she must and tucked into the behind-the-scenes role, though she's working at her husband's side in critical collaboration.
And was this also "only" half a century ago?
Women, Women, Women…
Comparatively, women have come far in 50 years, or 80 or 180. We have a voice – or more precisely – many voices, though we may be stymied by a backlash in recent years for reasons that are particularly (and peculiarly) American.
These images and tales on film give me much to ponder. I nonetheless sink into a sing-song refrain, unable to parse their frames or pause for breath, and incapable of landing where I wish to come to grips with a conclusion: How far we've come, how far we have to go, how far we've come, how far we have to go…

You May Also Enjoy

Image, poster of The Women, Wiki, fair use justification

Image of Keira Knightly, Wiki, attribution Andrea Raffin under Creative Commons 3.0.