The issue has arisen again and despite my best efforts – and humor – I cannot find an adequate resolution. Instead, I stand (or sit or fumble)… wordlessly.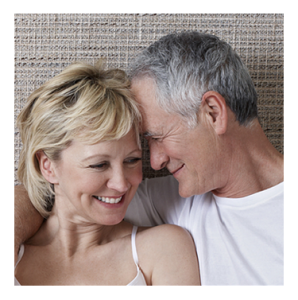 Alternately, I'm talking in circles and doing so in two languages, explaining what ought to be simple.
I'm in a relationship with a man. We are a couple. We are apart when we work as a matter of circumstance and together the rest of the time. When he isn't working but I am, we are also together, often side-by-side on our laptops.
Although we are not legally married, our lives are increasingly intertwined and I might add, we are in what we would (happily) consider a peer partnership.
Partners, Companions, Lovers, Mates
I've written about it, laughed about it, struggled with it as a writer as I refer to "the man in my life" or "my partner," eschewing the amusing but incomprehensible POSSLQ, though occasionally borrowing from Sex and the City to make good use of Man Friend.
As a duo, we would receive the Patti Stanger Seal of Approval as being in a committed monogamous relationship, but more importantly, we're in a great relationship that suits us both, certainly for now. As we have continued to ride out life's ups and downs (and we've both had quite a few these past six months), we find ourselves closer than ever, which we take to be a good sign.
But the label issue continues to plague us, as I am introduced to a growing list of people in his mother's life, and as those he works with poke around on occasion as to the nature of our relationship.
Loved Ones Without Labels
In the past few weeks, I've spent more time with my "unofficial" mother-in-law, as she has transitioned to a new retirement residence. I pop up to see her frequently – I love doing so – as she now lives only minutes away.
Yet each time I meet someone new at her residence I am required to explain "I am her son's significant other" or her "stand-in daughter-in-law" and frequently, I'm on the receiving end of a quizzical expression.
While it's easy enough to lean into the person you love when you are with the person you love and say "he's my man" with a smile, ce n'est pas évident – as the French would say – it's not quite so simple or obvious, when trying to convey my relationship and role when speaking to administrators or caretakers who deal with his mother.
One Woman's Solution to Societal Expectations
I recall meeting a very nice woman at a department store a few years back. She was engaged but with no immediate wedding plans in sight, and I remember bits and pieces of the conversation. They were both divorced, there were children in the mix, and everyone expected them to marry. Having made "one mistake," as she called it, she wanted to be sure that there wouldn't be another.
While she felt no compulsion to wed, the engagement seemed to buy both of them acceptance from others and, I now realize, a single word they could use to communicate the nature of their relationship.
I also remember she said they were content with the way things were, and I understand that scenario completely. It isn't that she wasn't the "marrying kind" so much as divorce had left her – and her fiancé – in no hurry to fix what clearly wasn't broken.
How Do You Explain Living as a Couple Without the Right Word?
Language is a fascinating reflection of culture, and cultural change. Think of all the words that are now part of common usage, many of which are finding their way into our most venerable vessels of linguistic correctness, like selfie and others. Yet we still don't have a term that captures a mature, committed relationship. We have only the adolescent or twenty-something "boyfriend / girlfriend," and then we fast forward to fiancé, spouse, husband, or wife.
Sure, in my situation, I can tag the significance of the man in my life by saying that we live together, and it's more or less true. I could use the term life partner, but that implies something else. I can continue to say "the man in my life" or "my companion" or "hunka-hunka burnin' love" if I'm going for a chuckle. But I'm left in language limbo more often than I like, especially in this new situation with his mother.
The French Femme
Ironically, the lovely woman to whom I refer and with whom I generally speak French calls me "ma fille," which means both "my girl" and "my daughter." She also refers to me at times as "family," which makes me happy, but is of course insufficiently precise for many critical scenarios if I am to be of assistance.
French also offers an intriguing ambiguity in the word femme, meaning both woman and wife.
My man friend's mother is dear to me, and to her, for all intents and purposes, I am the daughter-in-law, a role reinforced by my ability to communicate with her in French.
And still, I find myself increasingly frustrated as a woman of words, dropped into a black hole that leaves me tangled in explanatory verbiage and absent applicable nouns. I cannot help but feel that this remains a remnant of a confused if not puritanical social agenda.
You May Also Enjoy: