My day was… not quite what I had planned.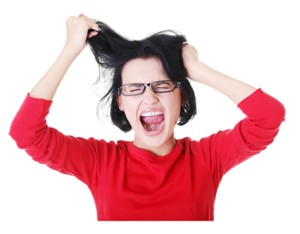 After yesterday, when I was crunching to complete a project and the Internet went down, then came up, then slowed to a grinding halt, then tantalized me with a few minutes up again, only to… well, you know… bite the bits-and-bytes dust…
Shall we say that I was miffed?
Might I confess to moments of pulling my hair out, or contemplating it? Shall I mention one of the advantages of "maturing" is knowing that violent follicle tugging is not in one's best interest?
Do You Pull Your Hair Out Over What's Out of Your Hands?
Now, you might say, how did you manage the day (and evening) while attempting to deal with the stress? What can one do about the peculiarities of a city's neighborhood outages, especially after your ISP customer service guy says, oh so sweetly, that they're doing their best? And what about situations that are truly out of your control?
Naturally, I'm imagining you conversing with me. One must have a healthy imagination and a sense of humor to survive in this world, no? Especially if you've ever dealt with kids, with exes, with our assorted bureaucracies, and… drum roll please… you earn your keep using technology.
My Saturday afternoon? After a fair number of productive hours despite everything – and a colleague on the other side of the world who was remarkably even tempered about the outage on my side of the world, when the net went down, down, down for the count, I went grocery shopping.
(The cupboard was bare. My skinny jeans fit again.)
By evening, my ISP was promising a return to connectivity around 1:30 in the morning. I stayed up… and managed several more hours of productivity through a chunk of the night, with my colleague for whom it was Sunday afternoon.
When Your Work is Dependent on Technology
Now, let me clarify: I am a woman who is wedded to backup plans, and backup plans for my backup plans. (I download files for offline use, just in case of an Internet outage.) Still, some things can't be done offline, right?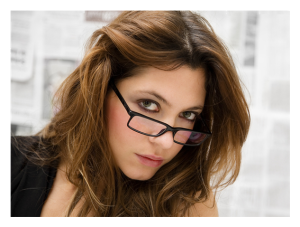 So I went to sleep (eventually), "visioning" a zippy Internet line when I would wake a few hours later, enjoy at least a half hour with my New York Times. Happily, the connection was up and zipping alone for about three hours! Unhappily, it was then up and down and slow and then fine, then slow and then fine… for the rest of the day. Yes, today.
Seriously? Are you kidding me? My Sunday? My Times? My meals? My sanity?
The first three went by the wayside, alas. My sanity, thanks to the co-worker who persisted yet again through his night, remained intact. There was deep breathing on my part, along with coffee, coffee, pacing, tea, more deep breathing, and eventually… absolute tranquility. (All this took place in about an hour actually. Reaching that "tranquil" place of surrender to the gods of Internet Magic.)
Teamwork and Perspective Trump a Bad Mood
We worked offline at various tasks on each side during the slowdowns. We took advantage of the periods of speed to multitask like wildfire!
We didn't finish everything we'd hoped, but we accomplished a great deal. For entertainment, when I needed a five-minute break to get up and move around (every two hours), I inventoried my shoes (in plain sight, mind you), I contemplated food (which I've yet to prepare and eat), and I counted myself fortunate to have a genuinely nice person on the other side of the planet, as committed to teamwork and quality as am I.
How fabulous is that? How can you be in a bad mood over that? You can only do your best, and there is no "only" about it.
Hello, Sleep? Hello, Perspective?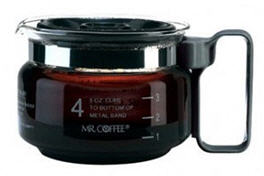 I admit, it's been quite a crazy week (or more), I need sleep (and the Internet to stay stable), and there were many "thank you's" extended in these past 36 hours (as each of us took turns trying to stay awake).
Ask me how my day was?
My first response is – don't ask.
But on second thought? Pretty good. I'm reminded about quality people who pull out all the stops when they give their word. One good person can make or break an otherwise bad day or challenging situation.
Ah, the joys of perspective, the joys of java, the joys of the Internet – when it's up.
So how was your day?
You May Also Enjoy