I drink more coffee than I ought to, but… this recent report confirms what we've been reading lately. Coffee risks may be offset by coffee benefits – at least, in some instances.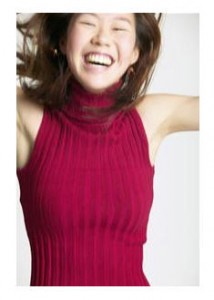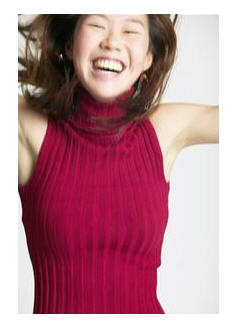 In an article titled "Coffee Drinkers May Live Longer" on the New York Times Health Blog, Tara Parker-Pope reports:
While coffee contains caffeine, a stimulant that may temporarily increase heart rate and blood pressure in some people, coffee also contains hundreds of unique compounds and antioxidants that may confer health benefits.
So what are we to make of this? Haven't we heard for years that coffee poses risks? That it makes us jittery and restless, is terrible for our sleep cycles, and unhealthy for any number of reasons?
Confused?
I know I am.
I adore my coffee, and drink it regularly. It's my morning ritual, the staple in my years of dating, and I've availed myself of its magical powers through colicky babies and long nights of work. It's a pleasurable part of my life, and a social one, at that.
Confusion over Health Studies
Health studies can be problematic. The time required for comprehensive data can be extensive, and controlling for other factors is a challenge. Personally, I take most studies with a grain of salt – medical studies or otherwise.
Ms. Parker-Pope's article continues:
Over all, the risk of dying during the 14-year study period was about 10 percent lower for men and about 15 percent lower for women who drank anywhere from two cups to six or more cups of coffee a day… whether the coffee drinker consumed caffeinated or decaffeinated coffee.
And?
The article points out that more research is required to address lifestyle factors that are associated with coffee drinking. Perhaps we shouldn't blame the beloved bean when the real culprits may include job pressures, sleep deprivation, or smoking – which often accompany the constant flow of Joe.
Coffee Risks
This study may be music to the ears for those of us who love our French Roast or Ethiopian Harrar. Moreover, last year, coffee was linked to lower rates of depression for women.
Nonetheless, risks appear to remain (as does my confusion).
Just last Fall, the New York Times Health Blog offered a report on the potential for coffee to interfere with certain medications, explaining:
Studies show that more than a dozen medications — as varied as antidepressants, estrogen and thyroid and osteoporosis drugs — can be affected by coffee consumption.
Unfortunately, that article didn't provide much detail.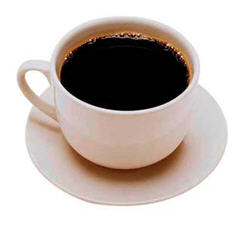 Still, for years we've been told to limit coffee intake and now we're hearing a shifting story. So which is it? Down that second espresso or third morning mug – or pass?
Moderation Makes Sense
I confess, I'm a bit of a coffee snob. Though I grew up in a kitchen with Maxwell House percolating on the stove, my real passion for coffee was acquired when I lived in France at age 19.
I much prefer a cup of tea to a bad cup of coffee; I drink the beautiful brew because I love the taste. The caffeine boost when I need it? Frosting on the coffee cake.
The bottom line for me is – I know when I'm overdoing it (my body tells me as much), and I know when I'm enjoying it. Perhaps the key is as simple as this: moderation in all things. 

You May Also Enjoy

Big Little Wolf's Daily Plate of Crazy