When two twenty-somethings met at fashion school, I doubt they knew immediately that they would become best friends, much less start a business together.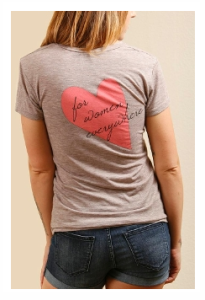 Now 30 years old, Heidi Braun and Alex Graff have recently launched an eco-friendly clothing line of tee-shirts and hoodies – all designs by Heidi – the culmination of more than two years of work, and very much a labor of love.
They named their venture "Moral Minority," a play on words that captures their world view. Both women have a touch of the dreamer in them, yet they are doers: They live their conviction that each of us is responsible for making the world a little bit better.
Let me tell me you how I bumped into these women, virtually speaking, and why I want to share their creativity with you.
Real Women, Real Life, Really Cool
To be clear: I am not receiving compensation for this post in dollars or in kind. When I encounter people or situations that I want to write about, I do.
However, I will add that one of these women is the daughter of a friend. She and I have never met, but a few years back the friend mentioned that one of his adult children was working on a fashion business that hadn't come to market yet. Only recently, he asked if I was curious to see her site.
"Sure," I said, with no expectations in particular. But when I looked, I was impressed. Really impressed. And I asked for a way to reach his daughter and her business partner to talk to them about what they do.
Netting things out, Moral Minority is an eco-friendly clothing line, currently tee shirts and hoodies, which launched just last month. They donate a portion of their proceeds (20%) to nonprofits in which the owners believe. I am delighted at the discovery of this entrepreneurial venture in fashion where creativity and causes meet, and just as delighted to do whatever I can to support young women starting businesses based on talent, skill, and convictions.
Thoughtful and Meticulous Attention to Detail
We live in a society that pushes us to rush. Time is money, right?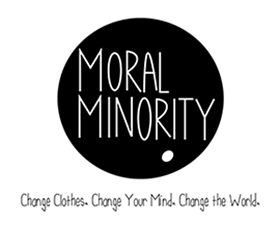 We cut corners, we make compromises; our culture and crammed schedules leave us little choice.
Heidi and Alex remind us that we all have choices, if we're willing to sacrifice. Both of these women have poured themselves into their dream, and have done so with meticulous attention to detail – from the original designs on their tee shirts to the quality and message on the labels, also designed by Heidi.
Their branding, championed by Alex, is an excellent example of marketing vision carried out in every aspect of product and service as exemplified by everything from the design of their site to the recycled packaging that will show up at your door.
This hasn't come without compromise; both women have worked at other jobs while building Moral Minority (Alex works in retail and Heidi tutors children). These are explicit choices precisely so they wouldn't compromise the quality of their designs, their eco-friendly product, and their business model that enables them to donate a portion of their proceeds to causes they believe in.
How many of us – at any age – will take this kind of time and care as we build a business or advance our careers?
Incidentally, Heidi and Alex's company tagline is their belief system: Change your mind. Change the world. The fact that they precede those words with "Change your clothes" makes me smile.
Holiday Shopping Ideas That Give Back
I struggle this time of year when it comes to what I should get for my boys. They're no longer kids, I'm budget conscious, I believe in quality, and I prefer to get something that will last and be special. The fact that Moral Minority donates 20% of their proceeds to support specific nonprofits is a bonus, to say the least.
My sons love tee shirts and hoodies, they love original designs – for that matter, so do I – and I think my shopping just got easier.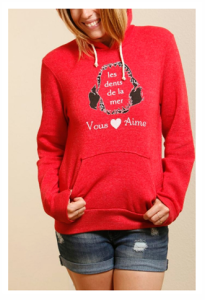 As for the upcoming holidays, I see organic cotton tee shirts in their near future (no telling please). Having tried on both a unisex style and a female fitted style, I know the super soft cotton will feel incredible against their skin (and I just may put one of these tees on my Santa Wishlist as well).
Please note, each item on the site is accompanied by a detailed explanation of the fabric content and dye process. For instance, the Great White (brown) tee shirt below is: "Alternative Apparel 100% Organic Cotton Tee; Low-impact fabric dyed, satin garment washed."
Since the owners were kind enough to ship me a few samples so I could see and feel for myself, may I say that the quality is wonderful?
I'm curious as to what this pair will come up with next, as Heidi does all the design work herself, and a brief conversation by phone revealed that she has more in the works.
In Fashion: Supporting Causes You Care About
Moral Minority supports a variety of causes, each of which Heidi and Alex believe in, have researched, and to whom they donate 20% of their proceeds, based upon what you purchase.
Among the organizations they support:
And more.
Women Changing the World
There are times I refer to myself as something of a cynic. I say it because it's true – to a degree.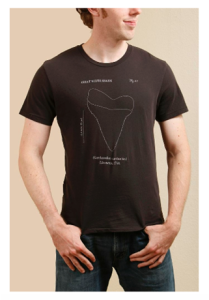 There are times that my optimism shines through, in spite of myself. My belief in community and  political leanings are clear. They include a vision of the world in which all individuals respect each other, and our planet.
Cultural values are critical. Living them – one person at a time or one small business at a time – gives me hope for the future.
It's my hope that you will visit Moral Minority. If you like what you see, shop! (And yes, when you get to the purchase page, you will note that your transactions are properly secured. Remember – e-commerce safety!)
If you click on any of the model images here, you will be taken to the Moral Minority site for that item.
Please note that as of right now, U.S. purchases can be accommodated via the web site. If you are outside the U.S. and wish to shop with Moral Minority, once you make your selection, simply contact the owners directly via email (on their site), and they will take care of processing the orders and shipping.
This is the kind of the business that I, personally, want to support, even as I hope that the "moral minority" may someday become a majority.
Finally, a quick picture of two tee shirts as I unpacked them. Even the labels are beautiful!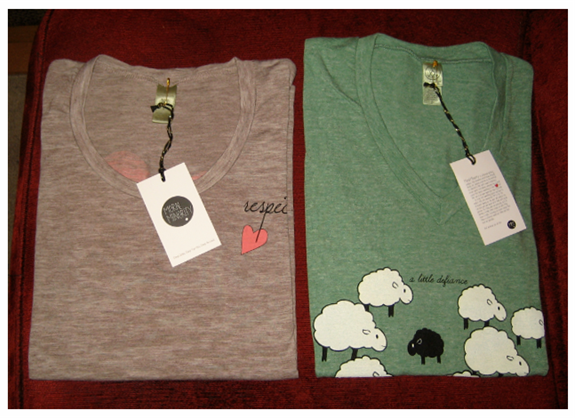 You May Also Enjoy