How about a selection of provocative positions from around the web?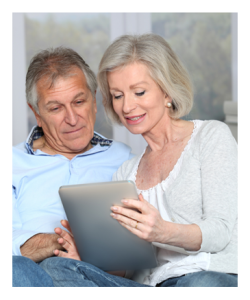 There is much to read and think about in well-written essays on a breadth of subjects, so I thought a few recommendations might be in order. While by no means all there is to catch your fancy or get the wheels turning, consider marking these among your "must-read" articles for the weekend ahead.
If you have suggestions to offer as well, topics in the news or pop culture that you find especially interesting, let's hear what they are.
Does Binge Drinking Lead to Rape?
Is the admonishment of women who drink too much on campus appropriate, when it comes with a warning that binge drinking makes them more vulnerable to sexual assault? Is this smart advice, placing blame solely on young women, or recognizing that everyone who is blind drunk is more at risk for harm?
The New York Times takes up this controversial issue at Room for Debate: Young Women, Drinking, and Rape. The positions are many, the problem is horrific, the solutions are not simple and the origins are equally complex.
The Widow's Plight
Also from The New York Times is this essay written by Charlotte Brozek, "No Husband, No Friends."
Ms. Brozek describes her emotional journey following widowhood, in which the loss of her husband is compounded by the loss of friends. As she related her story, I couldn't help but find many similarities for some of us – certainly not all – who find ourselves cast out of social circles following a messy divorce.
I strongly recommend this article, which gives me additional insights into the ways that grieving varies, how lonely a place it can be, and how similar the aftermath of death and divorce are, in some measure – for some of us.
Ah, the French…
Pamela Druckerman, author of "Bringing Up Bébé," is a new contributor to the Op-Eds at The New York Times. She offers an insightful  view of our growing tendency to pay attention to advice that comes to us from abroad, at least, in certain contexts. In "America's Latest Foreign Adventure," Ms. Druckerman pokes fun at our adoration of France when it comes to lifestyle, listing a number of books on the market (including newly released Forever Chic, which I'm enjoying right now).
Ms. Druckerman acknowledges that while she is also poking fun at herself, we do have much to learn by looking beyond our own borders, and in a serious opinion piece on the relevance of international comparisons, she points out:
… new studies of social mobility show that people in Canada and much of Western Europe now have an easier time than we do of realizing the "American dream"…
Your Weekend Reading?
A few other spots I plan to visit, and admittedly a mix: Beautycalypse – which you may think of as "Beauty 2.0" – an informed look at clean, healthy, and toxin-free personal care and beauty products;  Une Femme, reminding us that it's scarf season and the oh-so-many ways to wear a large foulard; and The Broad Side, which features some of the smartest political and cultural commentary around, by exceptional writers and thinkers.
Any columns, essays, or informational articles around the web you'd like to mention or suggest?

You May Also Enjoy