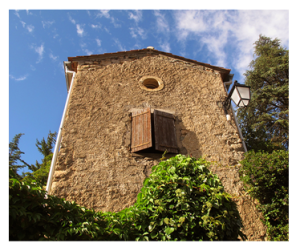 « Go on, go. I'll wait here. »
It was extremely unlike Remi to make such an offer so I desisted but he insisted. The light was gorgeous, sprawling exuberantly over the mountaintops like the open arms of a long lost Aunt. But the road had squished to a halt. Or rather, the ancient buildings in the village of Avène leaned towards each other so wearily that there was nary room for our beat up Range Rover to pass. I grabbed my camera and left Remi, as well as our two Golden Retrievers who were panting questioningly in the back.
«Stay guys. I'll be quick. »
We had already spent the afternoon discovering the lost village of Sadde but something kept pulling me back to Avène. And yet, it wasn't to partake of its famous thermal baths, hidden from view in surprisingly modern buildings that are surrounded by lush gardens where patients in white robes wander listlessly. No, it was the underbelly that interested me, as it always does.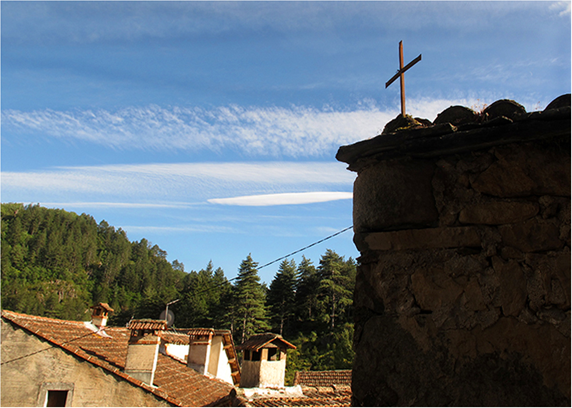 I had seen an advertisement for a house for sale. With walls of round stone, it offered a wraparound terrace that opened on to a sigh-inducing view of the mountains. And it was only 57,000 Euros. Tempting, tempting.
From the angle of the photos listed, we deduced that it was at the top of Avène's already vertical village. The less desirable area, far from the crystal clear river that runs through it, but for that price…?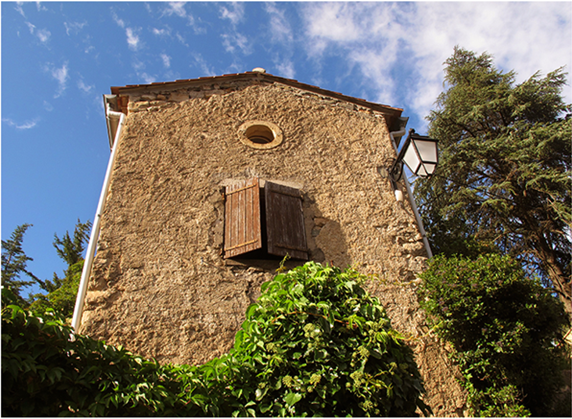 While I searched, time fell away from around my feet as so often happens in these old villages. Not only history (rather big H) but also the present felt muffled in such cramped quarters. The streets rose and fell running up or down in little rivulets to homes that might have housed sheep not so long ago.
As I turned a corner, a pair of elderly women froze in mid-gossip and let their gaze fall hard on me. « What was I doing up here? » their cold stare seemed to say — far from the spoiled cocoon of the spa-goers. I had wandered into their territory and they weren't pleased about it.
And their seeming question made me pause. What was I doing anyway? Would I really buy a house far from our home in Arles? Of course not, we are barely making ends meet. I let the air out of my dream, snapped a few photos to keep as souvenirs and headed back to the car.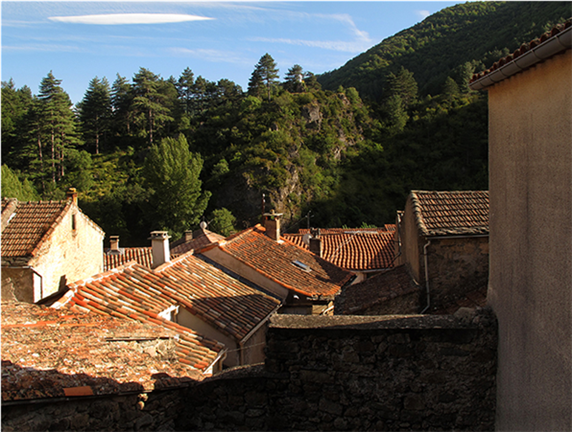 Remi was reading email on his phone, grateful to actually have a signal in this lost land. So that is why he had encouraged me to go on my own. « Did you find it? » he asked, with a charming smile. I got lost in the love shining at me for a moment.
« No, I didn't. But it doesn't matter, » I sighed as I met his smile with my own.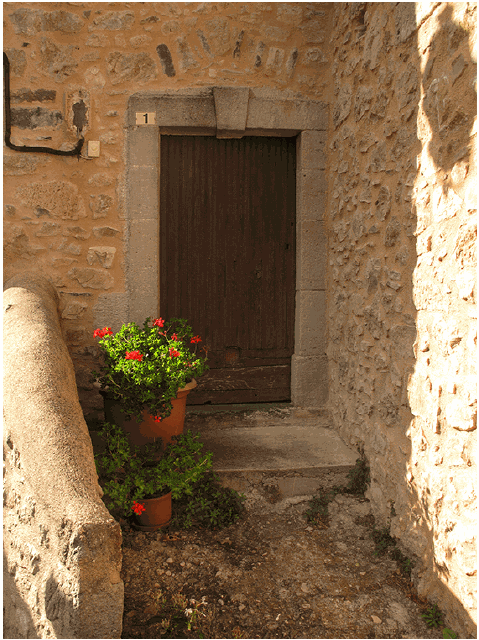 © All text and images, Heather Robinson


Heather Robinson is a travel writer and photographer who resides in the south of France. You may visit Heather at Lost in Arles.


You May Also Enjoy