Recently, I addressed the (recurring) theme of finding balance in our work and family lives, through the health route. Specifically, I was addressing the issue of insufficient sleep, and reminding myself that to shortchange in that area is to shortchange everywhere else.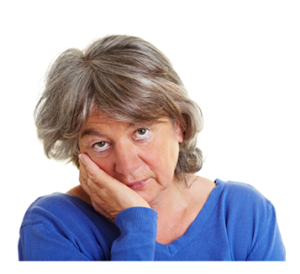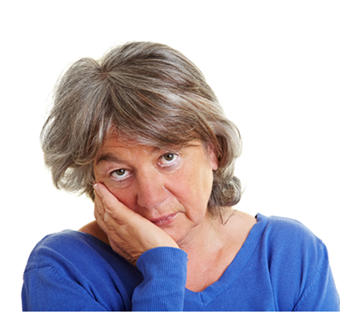 In my enthusiasm, I penned my personal fantasy formula: BALANCE was comprised of sleep, eat, walk, work.
While not intended to incorporate timeframes or priorities, only hours later did I realize how incomplete that equation is.
Where is the time for parenting? For socializing? For sex?
Bodily Functions?
What about running to the store for toilet paper? What about time to… you know, use it? And dashing around town as you price shop for the best organics or the paper towels in bulk, not to mention gas for the car?
And where is our model for prioritizing, "living in the moment," and being Not So Crazed as an example for our over-scheduled children from whom we expect moderate and reasonable behavior – at least some of the time?
Crazed, "Busy," Or…
Crazed? Busy? Convincing yourself that balance is nonetheless achievable?
Here's the dilemma – not just my own narrow focus (due to lack of sleep?) on what comprises "balance" for purposes of health – sleep, eat, walk, work – but the very fact that there's so much on our plates, we can't possibly manage it all. There are only 24 hours in a day, last I heard.
Something has to give, especially if you don't have much assistance to share the load, and certainly, the load is better borne by two (especially when there are kids) than by one.
But what gives? Your ability to make a living, that may indeed require far more than 8 or 10 hours each day, or your health? The quality of your relationships? Friendship? What if you've already re-prioritized, downsized, reconfigured and you're still running ragged?
Let's Talk About Sleep
While we might argue that 8 hours of sleep out of every 24 hour cycle is or isn't needed, surely we can agree that 4 or 5 is insufficient. Let's even assume 6 hours per night, shall we? What does that leave for everything else? And what if the quality of sleep is poor, interrupted, or sleep cycles are erratic?
No matter. We'll keep on trucking, right?
Besides, if we sleep 6 we still have a whopping 18 hours of time we can fill! That should be plenty!
Let's Talk About Healthy Eating
We know we enjoy eating more when we do it as a group. We also know that what's important is not only portions and frequency of eating, but what we're eating – and keeping it both healthy and affordable. For the moment, I'd like to focus purely on the time involved. With a family, an adult might need to devote 3 hours of the day to cooking and eating. In my case, these days, when my Man is about, I'll estimate that at 2 hours, though he enjoys a leisurely meal as a means to relax and savor.
Now we're sitting at 15 hours, generally speaking.
Let's Talk about Exercise
I'm skipping to exercise because it's an easier discussion in terms of time. For some of us, 20 to 40 minutes each day is sufficient – running, biking, walking – easy on the accessibility (if no inclement weather). Naturally, we have to dress for the exercise, get ourselves to and from if applicable, and typically, shower after. Now are we talking an hour each day?
We're at 14 hours remaining.
Let's Talk About Work
My work schedule? I admit it's nuts. It's usual for me to work a minimum of 12 hours each day, and 4 to 10 hours each weekend day, depending on circumstances. Hey. A girl has to keep herself in shoes.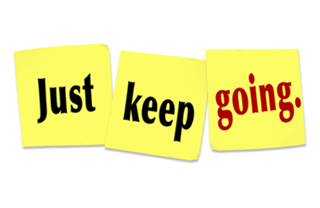 Seriously, what if your work week truly requires this level of effort to pay your bills and support your family?
Just keep going… until you drop? Setting that issue aside for a moment, can we agree that 10+ hours/day is spent on commuting and performing work, regardless of the quality of performance? Using 10 hours for a work day, we have 4 hours remaining.
Life in All Its Glory… and Tedium
And the grocery shopping? And the cleaning? And parenting? And socializing? And reading or listening to music or the dentist or the unexpected 'whatever' – and yes, I'm mixing apples and oranges but it's all fruit.
The fruit of our labors, or not so much…
Is balance little more than a myth of an unachievable promised land – at least for some of us?
My Real Life
My own reality is this:  work = 12 to 14 hours/day, exercise = 40 minutes/day about 5 days/week, eating = 1 hour/day, sleeping = 5 to 6 hours/day – everything else 2 to 3 hours/day, which includes shopping for necessities, relationship, reading, socializing, dentist or doctor, picking up office supplies, cleaning, the periodic "kid" things that arise, and anything else that comes up. When I was actively parenting two boys on my own, they got the 2 to 3 hours/day, generally speaking, and I got less sleep.
This is an American dilemma – a complex one, and not an individual issue though pop culture would tell us otherwise. Rather, individuals are caught in cultural, economic, and political frameworks that we buy into – or simply can't find our way out of. It's the hamster wheel on which we're trapped and spinning, trying to figure out why we can't quite achieve that "balance."
You May Also Enjoy