Those in the public eye are just like the rest of us in many respects, and certainly when it comes to relationship pitfalls. Don't we watch their hookups with interest? Their breakups and makeups, as they play out in the mainstream media and tabloids?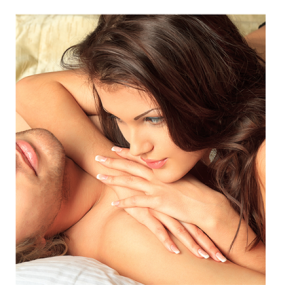 Even if we cluck our tongues at the speed with which they seem to bounce from one bad boy (or bad girl) to another, or sadly, we view the end of what we perceive as a "good couple" – can't we find examples of the same doings in our own lives?
I've made my feelings known on sex with an ex, and why I think it's a bad idea. Some of you seem to agree, as it keeps you emotionally tied to a partner who is either unavailable or unfitting in the long run. Hello Heartache…
Celebrity Remarriage and Romance Roundabouts
When it comes to celebrity do-overs, don't we think of Elizabeth Taylor and Richard Burton who married twice, in what was clearly a passionate connection? I also think of Natalie Wood and Robert Wagner, whose story seems to be somewhat different – a marriage when they were both very young, and remarrying when they were more mature and established.
This recent item on Mia Farrow reflects her ongoing connection with Frank Sinatra, long after their marriage ended – she was 20 when she married him; he was 49. According to recent revelations in the press, their sexual encounters may have picked up again over the years, including during the time she was paired with Woody Allen.
It seems Ms. Farrow has said that Frank Sinatra may be the biological father of her 25-year-old son, Ronan.
What makes Ms. Schifferin's article particularly interesting is its exploration of the psychology behind sliding back into bed with former lovers and spouses – why some are more susceptible than others.
Why Do People Have Sex With an Ex?
In "Mia Farrow: The Temptation of Hooking Up With an Ex," writer Alexandra Sifferlin explains:
There are some common ties among people who have sex with an ex partner. Typically, exes who reconnect sexually were previously in a long-lasting and intimate relationship, in which they frequently shared important details of their life with their partner. Sex among exes also tends to be an attempt by at least one partner to rekindle the relationship.
In those words, we see the one-sided expectations that are likely to cause pain for one in the ongoing hookup, if not prevent greater emotional freedom to pursue another relationship.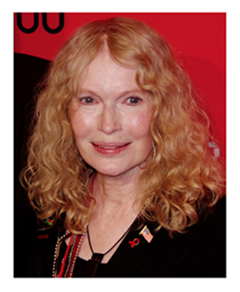 Yet I can't help but ponder relationships that are characterized by dependency, by one partner's relative low self-esteem, and the possibility that subtle emotional abuse is somehow at work. What about the marriage in which the husband has the wife convinced she's lucky to have him and more than she deserves, in a scenario that is subtly or blatantly psychologically abusive?
If a person's self-worth is beaten down over the years, won't low self-esteem factor into sleeping with the ex if he's up for it – or asks? That doesn't mean it isn't pleasurable, but the pattern of dependency would be hard to dismiss.
Pure Passion?
For some, can it really be as simple as great sex? The body says yes, no matter what the head counsels?
Ms. Sifferlin continues with findings I consider intriguing:
… people who report having sex with an ex are more likely to describe their prior relationship with that person as high in conflict.
Counterintuitive? Maybe. But think of Taylor and Burton. The word "stormy" comes to mind, or "can't live with him, can't live without him."
Then again, I have a theory of my own, especially if one or both of the parties involved may have moved on to other relationships, including a subsequent marriage. In the case of the man or woman who has been left for someone else, rekindling a sexual affair offers a measure of revenge, doesn't it?
Another option? For those who struggle with monogamy, seeking to feel less guilty about infidelity, they may convince themselves that if they're sleeping with a former spouse, it doesn't count.
Image of Mia Farrow, Wiki, attribution David Shankbone Creative Commons 3.0
You May Also Enjoy