Empathetic. Don't we all like to think that describes us?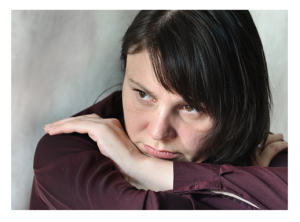 We're considerate, attentive, able to show compassion – at least when appropriate. We do not dismiss the pain of others. We try to understand, to put ourselves in the shoes of someone who may be suffering, confused, down on his luck.
But empathy isn't a given. Examples of that fact are everywhere, and apparently recent research is supporting the (observed?) notion that in general, the rich are less empathetic.
Or, as in this New York Times article puts it, "Rich People Just Care Less."
Do Rich People Really Have No Empathy?
Psychologist Daniel Goleman writes:
A growing body of recent research shows that people with the most social power pay scant attention to those with little such power…

… the poor, compared with the wealthy, have keenly attuned interpersonal attention in all directions…
The implications for our society aren't difficult to discern. Income inequality is vast and growing, the greater the (less than empathetic) power players we have in government, the more likely it is that policy decisions are made without the ability to put a human face on problems.
Hello, healthcare? Hello, shut-down, at a cost of $300 million a day?
Lack of Empathy, Tied to Societal Narcissism?
Dr. Goleman points out:
In politics, readily dismissing inconvenient people can easily extend to dismissing inconvenient truths about them.
Well, that's one way to put it, along with what I might call a prevailing societal narcissism, in which we've forgotten the principles we claim to embody in this country – a sense of collective responsibility for our neighbors and the less fortunate. Might anyone recall "Give me your tired, your poor, etcetera?" And indeed, Dr. Goleman mentions Freud's "narcissism of minor differences," as he states:
Social distance makes it all the easier to focus on small differences between groups and to put a negative spin on the ways of others and a positive spin on our own.
Empathy, you say?
Right. Those who know suffering are more at ease with extending a helping hand. How many of us have encountered this in our own lives, over and over again?
Empathy as Prerequisite to Generosity
He who has been through layoff and unemployment is far more willing to assist in passing along contacts for his neighbor, just cut in a restructure.
She who has lost her life savings to a single medical crisis is more understanding of the need for healthcare overhaul that addresses systemic problems.
She or he who has been divorced and dragged through the family courts, enriching attorneys and left with years of debt while raising children is more likely to skip the platitudes for the divorcing acquaintance.
Are those who have been through hard times more likely to be generous with others? Is empathy a prerequisite to generosity?
Philanthropy, Empathy
We have examples of the uber-wealthy giving vast sums to "charitable organizations." That's generosity, right? The result is good work, isn't it?
Naturally, the answer is yes to both of those rhetorical questions. Of course, institutional generosity is also good PR, a great feeling (without getting too close to the problem), and generally comes with tax benefits. And no, I'm not discounting the positive results that derive from philanthropy, but they're of a different sort than empathetic responses that inherently recognize human value.
Cultural Empathy
Empathy isn't simply about sustaining better relationships with family members, friends, and co-workers. It impacts our lives in more subtle (and potentially hazardous) ways, which is clearly Dr. Goleman's point. Yet what is it in American society that has gone missing? How have we so decimated and polarized communities, that once reached out and helped one another?
I've lived elsewhere and experienced the more "natural" acts of kindness and community that we're hard-pressed to see in the U.S. Or, more precisely, in many segments of American society.
So how do we regenerate empathy as both value and practice? How do we manage it when our children are little, as we shut down Headstart (for example), as "non-essential," but keep paying our Congressmen?
The Empathy Gap
Reflecting on the income gap and more, Dr. Goleman concludes:
I fear the expansion of an entirely different gap… Reducing the economic gap may be impossible without also addressing the gap in empathy.
How do we change cultural values? Are we back to one more dilemma of the chicken and the egg?
You May Also Enjoy: