Does anyone remember the game "telephone?" Did you play it as a kid? Did you at least hear about this game that your parents played as a kid?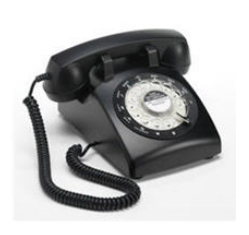 You sit in a circle, you start with a message, and you whisper it to your friend sitting next to you. Then he or she passes along the message to the next person and so on until you've made the rounds. Then the last person reveals the original content.
Hello?
It's nothing like what you said in the beginning! Typically, whatever you did say has morphed into an entertaining interpretation of what started as a simple message. And if you try this with adults, you're likely to get the same result – or worse. Isn't this precisely what occurs with what we term "gossip," though gossip also includes an intentional or inadvertent glee in changing the emphasis?
My childhood recollection of "telephone" is what immediately came to mind reading Jenna Wortham's "Life as Instant Replay, Over and Over Again."
The Replay Web
In the Bits column at The New York Times, Ms. Wortham muses on the way word spreads across social media and meanings contorted, or as she says:
The replay Web… is always churning. No matter how trivial the present, the replay Web can remix it into something significant.
And I might add… inaccurate as well.
But not only do our looping, morphing messages reshape the information that we receive, the endlessly reconfigured and revived information has changed the way we consume information. We interpret interpretations. (Isn't that what I'm doing here and now, even if I have an explicit purpose?)
Lessons From Telephone
We comment on comments. Haven't we all done so?
Spin is easily re-spun – though we may be getting dizzy in the process.
Taking my lessons from recollections of the game, telephone, I consider Ms. Wortham's words as she writes:
The rise of the replay Web is more than just a coping mechanism that helps us deal with information overload. It is shaping the way we consume, process and share information, and could potentially influence the businesses that are built on it.
Now that one gives me pause, but it certainly makes sense. We see it all the time – the way companies increasingly listen to and even seek out influencers in social media. Isn't this a recognition of the power of the message as it amplifies and expands?
How We Consume… "Narcissistic News"
What about news? The "citizen" reporter? This tendency to hash and rehash whatever is popular so it goes viral, or simply because we're accustomed to doing so? Are we legitimately extending cultural conversation, or is this effective promotion – riding the wave of whatever is trending?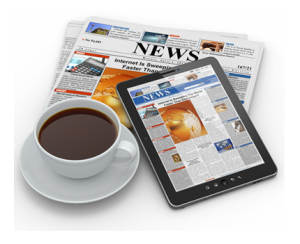 Are we distorting the importance of items as they take on a life of their own? Is this "telephone" gone haywire, or yet one more aspect of a growing societal narcissism – narcissistic news?
Should reflections on reflections of others' opinions – and again, I'm doing it here – also serve as a cautionary tale? Should we revisit the amount of time we pick at concepts already addressed along with the ways in which we consume information?
How Would You Like Your News and Opinion Served Today?
Ms. Wortham's article was largely focused on entertainment, included elements of the visual (Instagram, Vine), and our perceptions of time. Is the very fact that I've taken her discussion in another direction a sign that a certain interpretation of the "replay web" isn't necessarily bad? Isn't it convenient in some ways, and amusing in others?
Whether it comes to hard news, soft news, entertainment, or social commentary – would you like it served up on a silver platter, packaged in a recyclable carton to go, or available in multiple forms and formats so you can decide depending on time and context?
Shouldn't we want our "hard news" delivered in a more comprehensive fashion, and not served up to us in bits and bytes? Or perhaps more specifically – two versions of the news – summary and in-depth?
But if we have both, are we already conditioned to choose the lazier (bite-sized) route?

You May Also Enjoy