It's been a long week and I'm not certain I could add 2 + 2 and come up with 4. I'd need some variation on basic math, some willful interpretation of whatever figures I please, some old new math to arrive at a longer day – and this, even at the Empty Nest stage.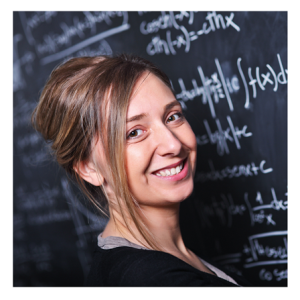 All digits aside, this fascinating article on women in science may capture your fancy as it did mine.
Author and creative writing professor Eileen Pollack describes her early experience of physics education, and explores issues of women in science and math. She focuses on some of the most elite environments in the country, encouragement (or discouragement) along the way, and various angles on gender bias.
Do her facts, observations, and anecdotes add up?
Is this an update on an old story or an invigorating discussion on greater opportunity for new generations?
Will biology still render certain decisions a very tough call, an either/or proposition when it comes to career and children – a matter of the reality of a woman's child-bearing years?
Gender Bias in Math and Science Education and Professions
I'll let you decide the extent to which gender bias still exists by reading "Why Are There Still So Few Women in Science," and I encourage you to make your way through at least some of the comments, certainly, the Times Picks.
The comments – there are hundreds – are an education in and of themselves. They're offered by a wide range of men and women, scientists and professors, and crossing generations.
Among them, you'll note one man stating that women are choosing to opt out of grueling science and math research professions because they're smart enough to want something better paying. Others remark on institutional and cultural bias, though believe it to be an improving picture. It is also noted that if you wish to have a family, timing of the tenure track (and time enough to have a baby) makes for terrible conflict in academia and research. Some women state that they were discouraged from pursuing the "STEM" (Science, Technology, Engineering, Math) fields, many from the time they were quite young and throughout their higher education, but persisted all the same.
Women and Self-Esteem
While it's a long piece, it's a very worthy read. The following issue, that of women's self-esteem, is recurrent in so many personal and professional areas of a woman's life. This stuck with me:
… we need to make sure that we stop losing girls at every step as they fall victim to their lack of self-esteem…

… As the Yale study laid bare — scientists of both sexes also need to realize that they can't always see the way their bias affects their day-to-day lives.
Are we more biased than we realize, and in ways that are more subtle than we know? Isn't this true when it comes to all preconceived notions about girls or boys?
Do read this piece. It may open your eyes to your own history – what was and wasn't encouraged, and how we might change our attitudes and actions for our own children.
You May Also Enjoy