"Edibles," he says, with mischief in his eyes.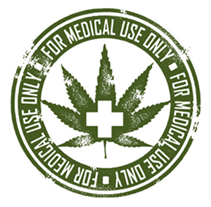 "Edible whats?" I ask, and he shakes his head at my cluelessness.
"Brownies. Come on. Didn't you do that stuff in the 70s?"
He laughs as I roll my eyes and make a disapproving face, and then I'm subsequently schooled by my college student as he offers up a pseudo-scientific culinary tract that I might loosely dub "The Beginner's Guide to Cooking with Weed."
My kid is quick to clarify that this is all "common knowledge," readily available on the Internet. It goes without saying that the subtext of any such volume would warrant the following: For the Stressed-out Mothers of Teenagers, in States Where Legal, for Medicinal Use Only…
While I'm grateful that my son is fond of cooking, he's well aware that my antics in the 70s were limited to the role of Flower Child Wannabe and terrible taste in eye wear, as I was too young for any real rebellion. Besides, I was a nerd – before it was chic to be a nerd. Other than a notable fondness for Stairway to Heaven, shag carpeting anywhere I saw it, and hippie hair that hung to my prepubescent waist, there was nary a love bead hanging in my closet – much less a joint dangling from my lips.
As for press reports of pot flourishing among the Baby Boomers, the very thought may bring a giggle to some, a scowl to others, and bemused pondering to those of us who believe marijuana ought to have been legalized decades ago. And I say that, though it's not my cup of tea. To be clear, despite enjoying my martini when I watch Mad Men, I'm not generally comfortable around anyone who crosses the intoxication line, regardless of their choice of substance.
Here is where I admit to my drugs of choice and their resulting blissful states: the City of Light, shoe shopping, and serious chocolate. Note that these may be mixed for the maximum high.
While all are legal, two are expensive and the third proposes pounds that are anything but sterling. The answer (of course) lies in maturity and moderation. Then again, that's the troublesome answer for many of our more delicious (de)vices.
Turning toward the stress reduction properties of aforementioned fire stick or, as my progeny suggests, the Alice B. Toklas brownie, I confess I could be convinced to consider a bite over a light, given my aversion to smoke of nearly any sort, and the thought of a dessert presents clear advantages.
Like others in my stage of life, the pressures are many and the options, complicated. Time and schedules are in constant conflict, energy runs high but not 24 hours a day, and naturally we have limited resources. Netting things out, when it comes to weed to unwind – an old lover once suggested it, acquaintances have recommended it, and my boys (though chortling at the time) have indicated that given my Type A tendencies, from "what they surmise" it might encourage me to "chillax."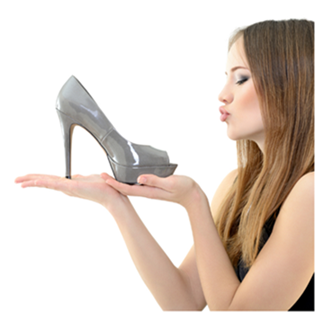 And wouldn't we prefer not to damage our health – through nicotine, through sugar and salt, or through an excess of cocktails that leaves us groaning the morning after? Is this just another issue of "all things in moderation?" Is that the real challenge?
Personally, when it comes to adults and marijuana, I see no problem. That is, with plenty of "ifs" and no doubt some butts…
If it's legal, if we exercise judgment, if opting out of passing the pipe or rolling the reefer, we can follow a proper recipe with properly verified ingredients and appropriate portions.
As I languish over my lagging lexicon when it comes to contemporary cannabis culture, my gangly chef cracks up mid-discussion. Sternly, he instructs: "Do not say reefer, do not say dope, do not say Mary J."
Then he adds: "Mom, forget it. Stick to shoes. Or chocolate."
I suspect I'm rolling my eyes again.


Flash fiction is a very short story of anywhere from 100 to 1,000 words. This is a quick writing exercise. It's up to you to discern truth from fiction… 


You May Also Enjoy