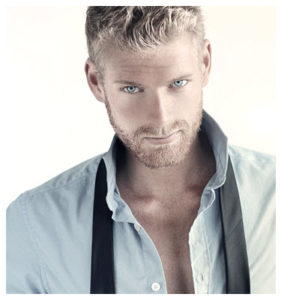 Have you ever noticed that the kindest people are often hooked up with the most blatant narcissists? Have you ever noticed that manipulative partners pair up with easy marks?
And let's add this: with no shortage of admirers.
Unfortunately, you just may find yourself among them.
The narcissist comes in more than one flavor, of course. He or she may not be overflowing with obviously inappropriate behaviors or the tell-tale distorted sense of self-importance. Instead, the self-absorption and disregard for others may seep out in small moments over time.
A fine dose of skillful gamesmanship makes this sort of personality even more powerful – and dangerous.
Speaking purely from my own experience (and reading), the years allow me to recognize the narcissist more quickly – and steer clear. I know myself to be one of those individuals that some refer to as "hyper sensitive," and others would simply label as "nice" or caring. I tend to be a giver. I was taught to be a giver. I was also conditioned to be a giver, as I was raised by a narcissistic mother – with every "symptom" in the book.
Loving a Narcissist
When you love a narcissist – parent, friend, partner – one of the challenges may be how good you feel when that "big personality" turns his or her attention your way. Chances are, you have a few esteem issues, you're at a vulnerable point in your life, or at the very least, you take your sense of self from the act of giving to others.
Unfortunately, with the narcissist, the more you give, the more he takes and eventually, this cycle erodes the very esteem you need to build.
The narcissist puts himself before all others – his opinion, his way of doing things, his need to be right.

My own stories of dealing with a narcissist are many. My earliest foray into post-divorce dating involved a classic narcissist. While we weren't a couple
per se
, something the gentleman in question reminded me of constantly, we did spend a great deal of time together following my divorce. We operated under the guise of friends, yet we were fundamentally strangers, despite the 18 months or so that we watched movies together with my boys, or I cooked on weekends in his kitchen.
He was skilled in psychological manipulation. He was quick to clarify that we were friends spending time together. Then he would say "if we ever dated, you would have to do xyz…" His craving for connection was clear. Clearer still, his inability to understand what is involved in achieving it.
There were always conditions that required me to bend my likes, my personality, my behaviors to his wishes. I acquiesced a good deal, but the more I did so, the more he took. Coming out of a marriage in which my ex ran the show but in much more subtle fashion, as I began to find my grounding again after divorce, and could no longer pretend he wasn't trying to run my life in ways that were completely unacceptable, my tolerance for our "friendship" grew thin. The relationship – whatever it was – ended.
Can a Relationship With a Narcissist Succeed?
Psychology Today offers an interesting take on what it is to love a narcissist and asks the question about the odd pairing of soft-hearted givers with self-absorbed takers. In "The Relationship Between Sensitive People and Narcissists," journalist Deborah Ward writes:
So what is it about sensitive people and narcissists that creates such an attraction and leaves such a trail of destruction?

HSPs [Highly Sensitive People] are compassionate and empathetic… We feel other people's pain instinctively and want to help. In addition, narcissists are experts at manipulation and control, so they will use your big heart for their own ends…
Bingo. That sums up my relationship with my mother – which doesn't mean there wasn't love. That sums up my relationship with my ex-husband, which again, doesn't mean there wasn't love – at least in the beginning. That certainly covers the relationship with the gentleman I just described who had none of the finesse of my ex, whose raw need for attention was apparent to all who knew him, and yes – I wanted to help, and he used my big heart to his own ends until I finally said "enough."
I now recognize the ways my typical HSP behaviors worked to my own detriment.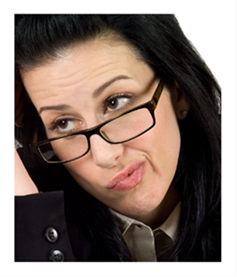 In the narcissistic relationship, we become an extension, an appendage, a necessary audience, a constant cheerleader, a yes man (or yes woman), a second-class citizen – that is, if we even have "citizenship status."
Would you call this a successful relationship?
I suppose that depends – on what you want, on the degree of narcissism and its destructive path, on how belittled you feel, on whether the narcissist can eventually face his or her own demons and work to change – not because we ask, but because he sees the need to do so. 
Symptoms of Narcissistic Personality Disorder
Do you need a refresher course in the symptoms of Narcissistic Personality Disorder? Do we all possess some of these traits at certain points in time?
You might answer yes to both of those questions, but the narcissist operates by these behaviors because they're second nature. This isn't a temporary need for attention or reassurance, solved or "fixed" by a kind and giving heart; it is a draining and seemingly bottomless pit of need, coupled with an inability to recognize the value or needs of the other person.
Psych Central offers these symptoms, reminding us that diagnosis requires that five or more be present, and that the individual be over 18 years of age.
Overblown sense of self (exaggerates accomplishments, expects to be seen as superior)
Preoccupied with fantasies of power, brilliance, perfect love, unrealistic success
Believes himself to be unique
Demands attention and admiration (excessively)
Takes advantage of others
Lacks empathy
Discounts opinions of others, is arrogant, haughty
Check Psych Central for more…
How Many Narcissists Are There… Really?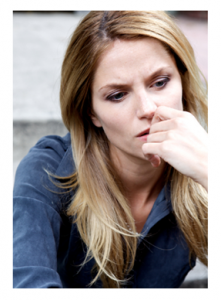 Also according to Psych Central, Narcissistic Personality Disorder is believed to exist in less than one percent of the population. Why then do we toss around the term "narcissism" to such an extent? Are we sometimes dealing with selfish and self-absorbed individuals, which doesn't mean they're narcissists?
And why do some of us continue patterns of attachment and relationship to these individuals – at least, during certain periods in our life?
I return to issues of low self-esteem. When we are raised in emotionally or physically abusive homes, when we are coming out of situations in which we are vulnerable, when we are by nature "hyper sensitive people," we're more susceptible to those who seem to need us – and who ultimately use us.
This doesn't preclude genuine feelings of love – by us for them, or by them for us. We may even learn to set certain boundaries and have them respected. But these relationships are inherently limiting. Loving a narcissist, in my experience, is a losing proposition.
You May Also Enjoy