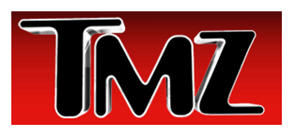 Yesterday, early afternoon, I was following threads on Twitter and linking to a variety of articles.
Nothing new in that; this is a way to get a few quick hits of "news" along with ideas for topics, people to connect to, and in this abbreviated fashion (and 140 characters or less), I know what I'm in for. In other words – what to expect – as in setting my expectations lower in some instances, or at the very least, taking anything I find with a grain of salt, and paying careful attention to the source of the item.
Early Afternoon: Social Media Fail
One thread I followed led me to a brief TMZ account concerning the accidental death of plastic surgeon Dr. Frank Ryan, perhaps most well known for Heidi Montag's makeover. The article included reports of his tweets shortly before his car accident on the Pacific Coast Highway, and an image of his dog he had just uploaded to Twitter.
Also noted was the fact that dog survived the car accident, while Dr. Ryan did not.
Anytime someone dies too young, it's tragic. Add fame or notoriety, and public interest flares. But something about the combination of factual news – such as it was – and the inclusion of his last Twitter messages disturbed me. Immensely.
Boundaries in Social Media?
Was it poignant? Was it simply too much information?
Do I really want to experience that horrifying sense of life one instant, and death the next? Should we all kiss "propriety" away, and while we're at it, common sense?
For me, those images are the epitome of bad taste. I flashed immediately to my father's death in a car accident. Would I have wanted his last words, his last thoughts? Would I have wanted them buzzed all over the Internet?
No thank you.
Fast Forward 3 Hours: Social Media Win
I hightailed it off Twitter, skimmed a feed in Facebook, and from there went to Politics Daily, where I latched onto a fascinating story. Somehow, I had missed this –  the MAC/Rodarte beauty controversy and its outcome, illustrating the power of bloggers expressing outrage at a cosmetic campaign that exploits women in the Mexican factory town of Juarez.
That ill-fated ad campaign? It's another example of poor taste when it comes to concept. Certainly, plenty of women seem to think so, and the situation was turned around by a ground swell of social media response that culminated in action (and money) to assist an impoverished community.
"New" Journalism?
While you may think these two examples of "the new journalism" are apples and oranges, they strike me as two sides of a complex and evolving media coin.
In one example, perhaps "give the public what it wants" is the rule at play. And tabloid journalism is nothing new; it's simply delivered with appalling speed via social media.
In the second example, we witness the power of one individual igniting a collective voice, and a corporation, listening. Forced to listen.
Must social media really dumb down under the guise of journalism?
Is there a difference between dumbing down – and us dumbing down – and the usual tabloid tackiness?
How do you feel about the account of Dr. Ryan's accident which I referenced? Bad taste? News?
How do you feel about the power of blogging to encourage corporate, political, and social responsibility?