Who isn't susceptible to beauty? Who doesn't have their own definition of what that means – especially when it comes to appearance or physical type?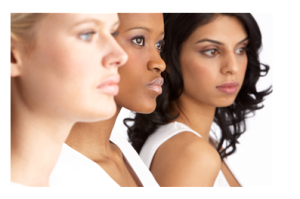 I can't say I pay much attention to beauty contests, to pageants on television, to tots in tiaras or adult women hoping to claim a crown in an attempt to turn it into a professional future.
But how could I not notice the discussion around Ms. Nina Davuluri, the Syracuse, New York native of Indian descent, who became Miss America 2014?
How can we ignore the hateful remarks made about her, or rather, should we ignore them and pretend this latest indication of prejudice does not exist?
Look at the pictures of this woman. Personally, I find her exceptionally beautiful. But that's really not the point. My definition of physical beauty need have nothing to do with yours. My definition of opportunity, fairness, "normalcy" for that matter, ought to have something to do with yours – if you're an adult with anything resembling common sense.
Judgmental on my part?
You bet.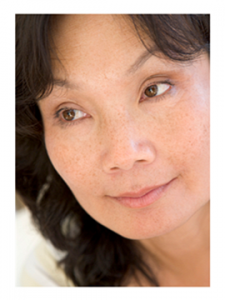 Since when does the premise of diversity and equality include only certain groups?
Ah yes. Since always, though slowly… slowly… slowly… some elements of the mainstream have come to accept a broader range of the population, or at least they claim to. Yet we still insist on the young, the thin, the tall, and more often than not – the white. These are our "standards of beauty."
On a related note, I'd like to mention the images I use on this site. There are many days when I spend an hour or more searching for a face, which may be more than I spend putting the words on the virtual page. I struggle over this; my time is precious.
But I want this place, this venue, this haven for free flow of ideas, discussion, and writing to represent the world as I see it – and as I would have it. This is my home of a sort, and reflects the manner and mindset in which I live, where all who are respectful are welcome.
I may spend 30 minutes or 60 minutes madly browsing (and growing mad), only to finally give up or settle for something that is adequate, simply because I'm out of time. Or, I get lucky and find the diversity I'm looking for – or close enough. That diversity represents America – and – a broader readership than the US, something of which I'm very proud.
So let me ask. Do you have any idea how hard it is to find images of women (especially) in their 40s, 50s, and 60s? Or women who are not skinny, or who are heavy and are not posed chomping into a burger or holding up a piece of chocolate versus an apple?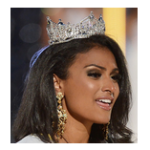 Any idea how hard it is to find images of Asian women or Indian women to use as illustrations?
I use one photo service for my images at Daily Plate of Crazy, and I'm happy with the service. But the difficulty in finding diversity remains. Certainly, it's representative of a broader cultural (and media) issue, no doubt tied to stereotypes and, of course, to markets and money.
Let's just say, relatively speaking, my choices are slimmer pickings in the anything but young-thin-white category and in particular, Indian, Asian, full-figured, and "older." There's some "image opportunity" in that department, don't you think?
What else do I have to say on this subject?
A writer I respect tremendously tackles this topic in "On beauty and looking American" at Only You. She describes what it feels like to be petite, thin, Asian, and thereby "different" in a country that continues to place a narrow universe of options on the pedestal of beauty.
I don't know this writer personally, which is to say that we've never met. I am clear on the following: she's highly talented, thoughtful, accomplished, and exceptionally well educated. She's a wife and mother. I imagine her family considers her all these things and beautiful as well.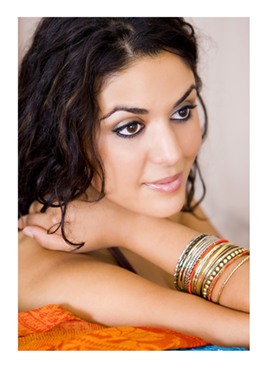 I strongly recommend you read her thoughts on beauty, on what it is to be judged by your looks, to never feel as though you fit in.
Certainly, race and ethnicity aren't the only circumstances by which prejudice and disrespect persist in this country. "Fat" remains unacceptable, especially for women. Short remains a challenge, especially for men. "Older" – however you define it – is a perilous obstacle, unless you're positioning yourself as older for a purpose.
Sure, we've made strides in some areas and more so, some regions. But we have a long way to go, as this recent example of Ms. Davuluri reminds us.
What if you woke tomorrow morning in a different body with a different skin color, hair color, stature, shape? What if you woke 25 years older? How would your life change in our "land of opportunity?" Ever wonder?
Maybe you should.
Open your eyes. Beauty comes in many variations. More importantly, it really does blossom from the inside out, from our actions, our competence, our achievements, our compassion, our giving, our creating. Does any of that have anything to do with boob size, skin tone, the shape of your eyes or wrinkles on the forehead?
We can do better.
So much better.

You May Also Enjoy