All in all, I'd rather be pondering New York Fashion Week. Pink tulle, the latest variation of the comma heel, the contrast of flowing fabrics and block colors, an eye-catching combination from one of the Argentine designers.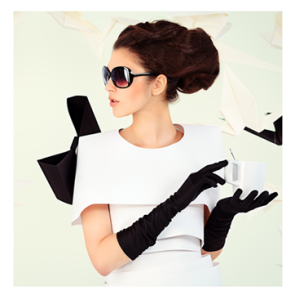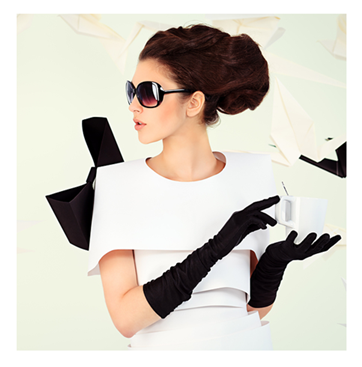 Oh, none of this fits my lifestyle, much less my figure, but that's got nothing to do with the pleasure of the view, appreciation of creativity, or a desire to be fashionable – at least in some small measure.
Then again, we all want to fit in and stand out, an interesting and very human (American?) juxtaposition, whether we're talking about style in terms of appearance, or lifestyle – down to the way we manage our daily existence.
Though I may have been enjoying the runway videos courtesy of Mercedes Benz Fashion Week, Modern Love seduced me with an unexpected take on marriage and parenthood. In "Chained to the Hearth or Warmed by It," writer Lynn Messina describes her parenting arrangement with her husband, a sort of "oppression" she ultimately finds freeing and for now, fitting.
Her reality includes a 20-month old and a helpful spouse who appears to make life flow far more easily, and about which she says "I can't complain."
Ms. Messina takes us through some of the inherent differences between herself and her husband, and their well-intentioned agreement to split child-rearing 15-85… He wanted children and she was reluctant, so she would bear 15% of the related duties until adolescence and he agreed to 85.
(At this point, I'm pursing my lips and raising an eyebrow…)
Ms. Messina writes of a reality that turned out differently, her husband apparently the main provider while she is a novelist and editor.
… this was it: my oppression. I was the housewife, the keeper of the hearth, the primary caregiver.

It wasn't supposed to be like this…
Ms. Messina does a marvelous job of capturing the tedium of those early years – repetitive tasks that provide basic services, as she finds herself in the role of:
… the child's administrative assistant responsible for appointments, filing, scheduling, body maintenance, pea warming and diaper changing…
Yet her husband can counter with an extensive list of his own:
bathtub, bathroom sink, kitchen sink, grout, tile, microwave, cabinets, carpets, floors, windows, windowsills, stovetop, countertop, vacuum, vacuum filter… Wiping, washing, scrubbing, scraping, rubbing, rinsing, dusting, disinfecting…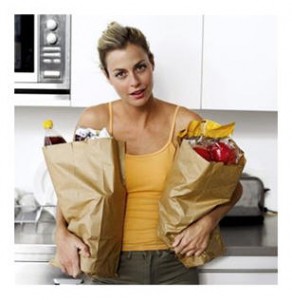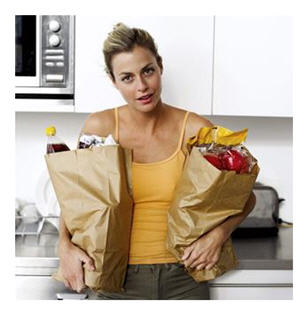 As Ms. Messina ultimately concludes that her current portion of duties for their young child is a result of her job flexibility – she has in-office days as an editor, and at-home days as a writer – she suggests that the division of labor isn't gender-specific but rather, job-specific. In fact, she finds the time with her son to be "liberating" (from her work life), which leaves me nodding in agreement and also shaking my head.
I'm of several minds: Ms. Messina is fortunate to have a husband who does and has contributed with such diligence to the household work, who is a caring and involved father, and who fully believes in the necessity of participating in their family life. This seems only natural to many of us, though the structure of our working lives mitigates against it.
Ms. Messina views them both as "contributors" to the shared responsibilities of family life – a term that we might all do with considering, and making fashionable. Yet aren't their careers reflective of jobs more likely to be available to women (typically lower paying) versus breadwinning men?
Ms. Messina also recognizes her own periodic irritation, as women remain expected to be the primary caregiver, and running a child here and there is "business as usual." She writes:
I have a prescribed, preordained existence as a mother, and every day I'm either living up to it or down to it, depending on your point of view.
Ain't that the truth…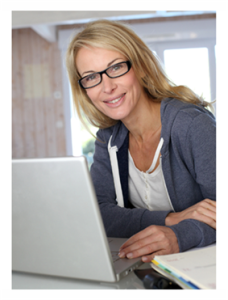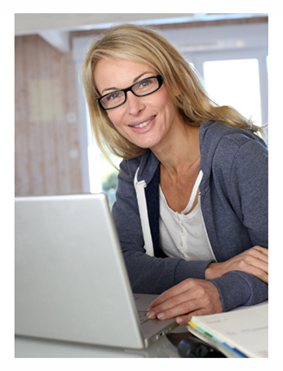 I find myself thinking that she has a long way to go, and a toddler is a far cry from the demands that lie ahead. I also consider the value of the second breadwinner.
And if another baby comes along? How does that change their family dynamics?
I return to the notion of "contributors" to the family, which suggests a more fluid approach to who does what and when. The "hands-on dad" may be both fashionable and desirable. But how do we take that role into the realm of realizable?
I pop over to the video clips of Carmen Marc Valvo and BCBG Max Azria and recognize how life took a different course as soon as children came into the picture.
I linger on the willowy and expressionless models, recalling the years before motherhood altered everything, and even more so, divorce and solo parenthood.
Would I go back? Of course not, but that doesn't mean I wouldn't choose to see real changes in our child-rearing approach and compromise – both accepted not only as fashionable, but as options leading to a better fitting lifestyle.

You May Also Enjoy