This seems like an appropriate follow-up to recent thoughts on the workaholic. Apparently, those who may lay claim to the workaholic label should reset their priorities, and focus on well-being.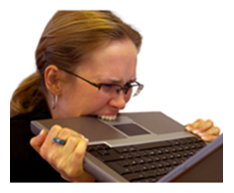 At least, so suggests an article at PsyPost citing research that links workaholics to "reduced physical and mental well-being."
Hello? Am I imagining a judgment in that statement, as in "if you're a workaholic and your well-being is compromised, you're doing it to yourself?"
Any impressions of judgment aside, is anyone actually surprised by these findings?
Surely not the single mother juggling two jobs and still not making ends meet. Does she count as a "workaholic," or does the term only apply to a cadre of professionals who are presumed to work excessively due to a distorted set of personal priorities?
Torqued? Yeah, I'm torqued.
Workaholic Wilderness: Divorced Moms, Divorced Dads… All of Us
The Classic Workaholic of the 80s or even the 90s?
Gone, gone, gone – and as far as I'm concerned, better left forgotten.
Today's real workaholics are the divorced moms who are struggling to do the best for their kids when the support checks cover only a fraction of family expenses, the divorced dads who are the financial backbone for two households, in part because their ex-wives can't find work in this economy.
Today's real workaholics are potentially all of us – regardless of age, regardless of marital status – just trying to hang on.
So why are we absolving our employers, our politicians, our economists, and our creaky conservative pundits of their role in our workaholic wilderness?
Shall we add the health insurance profiteers to the list? Big Food? Big Pharma? Big Banks?
"Data Driven"… Over a Cliff…
In "Well-Being is Not a Priority for Workaholics," we may now rest comfortably in the knowledge that:
The link between workaholism and well-being has been assumed for years; however, there was a lack of research supporting the link until this study…
And?
What changes will this knowledge ignite? What policies so workers who are job scared no longer feel compelled to put in any extra effort demanded of them in order to hang onto their income a while longer, not to mention a few benefits?
Care to know more?
"We found workaholics — defined by those working more than 50 hours per week — were more likely to have reduced physical well-being, measured by skipped meals. Also, we found that workaholism was associated with reduced mental well-being as measured by a self-reported depression score."
I'm depressed just reading that!
Hello? Can You Hear You Me Now?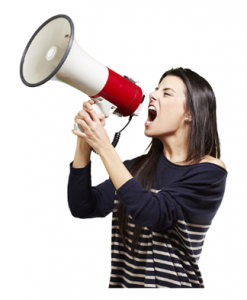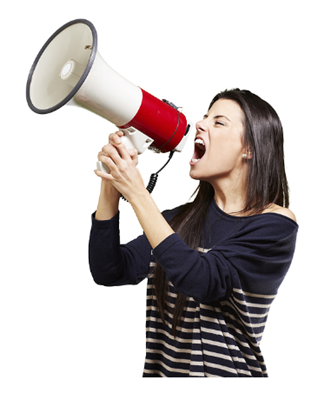 What about those who don't have an employment relationship – cobbling together whatever they can however they can – at 50 hours a week, 70 hours a week, 90 hours a week – with sleep and meals barely on the radar? Ah yes, the magic of the portfolio career…
How is this a matter of skewed priorities at the individual level? Where is the admission of the mammoth and complex systems that continue to grow the gap between the haves and the have nots?
Isn't the bottom line an issue of distorted cultural values, and not an individual disregard for well-being?
Hey. I know. "Don't shoot the messenger" – and that isn't my intent. The study and conclusions referenced are presented within a narrow context and a certain group of workaholic individuals. I'm always glad to see research data prove out a hypothesis, but in this case, I'm miffed.
How could we not presume that working long hours under stress results in negative impacts to well-being? Is the assumption that workaholics can and should cut back?
Sure, we control our destinies and make our own luck – to some extent – just as we make reasoned choices with what we know, including concerning our health and well-being. And hey – maybe I'm oversensitive on this topic. What can I say?
Still, even the remotest implication that the workaholics of America en masse  have simply to reassign priorities feels like a cheap shot and a bad call.
You May Also Enjoy: