There are subjects that remain taboo for me – to speak of them, to write of them, and if I could I would chase them from my mind altogether.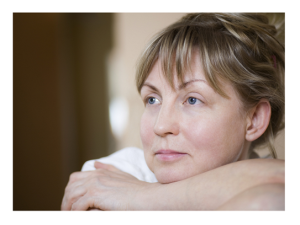 I'm afraid I'll jinx a happy situation, or at the very least, invite the spirits of bad luck to visit at a time when life has been going reasonably smoothly. And do note the qualification of "reasonably."
I do not wish to tempt the fates, anger the gods, or invite the wrath of jinxed appliances that have yet to go on the fritz, the second computer held together by virtual scotch tape, the agreeable journey of my equally agreeable relationship about which I said little for more than a year. Why?
I was afraid that I might jinx it.
Worried You're Jinxed?
You may be shaking your head. You're telling yourself there's no such thing as a jinx. We make our own luck.
Uh-huh.
That's certainly pop culture wisdom these days, and I might agree that our choices and attitude certainly influence our chances for success. But can't we give credence to the notion of the jinx? And in case you're wondering, a jinx is defined as a type of curse that leaves one subject to a variety of misfortunes that may also be deemed "bad luck."
Come on, now. Admit it. You've known people who perpetually attract trouble. They fall in with the wrong types, they stumble into the most inexplicable dramas, odd or perilous circumstances seem to find them. They may experience true hardships of the sort that no one can possibly predict, and several in sequence in a cruelly compressed time frame.
Aren't we all familiar with the expression "bad things happen to good people" – and know it to be true?
Wouldn't you understand if they felt somehow jinxed?
Good Luck, Bad Luck, Making Our Own Luck
So how do we explain these situations of what some might term extraordinary bad luck?
Surely these individuals aren't "making their own luck" – despite what pop psychology would have us believe. Who chooses illness? Who chooses natural disaster? What if you're the exception that makes the rule when it comes to the one in 10,000 chance of a data base being lost in migration, the faulty engine, the computer glitch? How does anyone "choose poorly" when it comes to events outside their control?
According to Psychology Today, in this column that addresses the ways we "make" our bad luck, we may self-sabotage, which is referred to in the context of psychological reversal.
Psychological reversal is defined as
a subconscious condition of self-sabotage—that is, of making choices that bring you misery instead of well-being and the happiness you think you want.
Individuals who self-sabotage are described as more comfortable with "an underlying state of unhappiness."
So what do you think? Sometimes this applies, and other times – not so much?
Pragmatism Over Blind Positivity?
At various points, I've been accused of being negative. Yes, accused. The word fits.
Ironically, I used to be chided for my excessively positive Pollyanna attitude. I never saw the bad in anyone, I believed that if you work hard everything will work out, and I stubbornly insisted on optimism – even in the face of onerous obstacles.
Somewhere along the line, I changed.
I might trace it to divorce. I might trace it to my father's untimely death in a car accident. Then again, some changes in attitude and approach are gradual, and major events solidify a psychological process that is already ongoing. Sure, there were the usual ups and downs in a career, in a personal life, and my childhood was no piece of cake. But couldn't we all say that to some degree?
My inclination toward naive positivity took a trouncing over these past years: raising kids on my own, money always a struggle, fighting a variety of well entrenched "systems." Then there was my feeling that for each step forward there were two steps backward. Does that qualify as self-sabotage or an observation reflecting reality?
Still, I recognize that statement about falling back for what it is: a feeling , but not an empirical truth. At least, not a truth in general. My sons are doing well (I'm knocking on wood), and a good man loves me (I'm knocking on wood again). Two steps backward?
No. Not really.
Jinxing Ourselves, Rational Thought
Is it superstition or experience that has some of us hedging our bets more than others – backing up nightly, paying for a mechanic on call, keeping multiple computers, hanging on to insurance policies and warranties when others would let them lapse?
My rational mind asserts that we cannot jinx ourselves through thoughts on a page or in private conversation. Then again, the written or spoken word is powerful and subtle. We should never forget there are impacts to what we say, though we may not be aware of them.
My rational mind further asserts that we cannot jinx ourselves through specific actions. There, I must qualify. If the action borders on superstitious ritual (salt over the shoulder, a routine before public speaking), I might agree we can't jinx ourselves.
Then again, if those rituals put us in a calmer frame of mind to perform well, if we do without, isn't it likely there will be repercussions?
Hedging Our Bets: Self-Protection
Worrying about jinxing good fortune may take its origins in self-protection – for those who have been visited by Murphy's Law more times than they can count, who have navigated extended painful periods that are out of their control, whose hopes have been raised and dashed too many times. It's possible that the ups and downs that appear on the surface like anyone else's include downs that are indelibly etched on their psyches.
As for enraging the gods, defying the good spirits of the universe, or any other belief in inadvertently attracting a passel of troubles, my rational mind offers a hearty tsk, tsk.
But that doesn't mean I won't backup my data bases nightly, refuse to write or speak of certain subjects, much less ignore my personal taboos… just in case.
You May Also Enjoy