Did you hear the latest? 60 is the new 40. That's right. If you're a 60-year old woman now, it's as if you were 40 about ten years ago.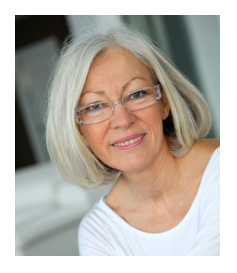 Or maybe we should make that 20 years ago, in which case you actually were 40.
Confused? Me, too.
Not to worry. It isn't dementia, which doesn't mean I don't worry about losing my marbles as I get older. Don't we all?
But "60 is the new 40" flashed across my computer screen in an ad recently, with an image of Kathie Lee Gifford. What was the ad marketing?
I haven't a clue, because I was irritated at the message being communicated.
Marketing to Women by Age Demographic?
Once upon a time, it made a lot of sense to market by age along with other demographics. I imagine it still does depending on the context. I also realize I may not be representative (of anything), and feel free to tell me so if you like.
But can we agree that the "old rules" of age and life stages no longer apply so easily?
Women may begin bearing children at 35 or 40, rather than readying for the first grandchild. At 55 we may find ourselves dating (feverishly), relocating (stoically), and building businesses (bravely).
The 22-year old college grad may no longer be purchasing furniture for the first apartment, much less buying a new car. Instead he or she is settling into Mom or Dad's basement until the economy allows for more mobility and "adulthood."
So how do we know who's doing what at age 40 or 50 or beyond? As for women, beauty, and fashion – is it reasonable to assume that millions of us will always be searching for ways to retain our youth?
40+ and Fabulous (Style, Lifestyle, Etc.)
That last question? Obviously the answer is yes.
When the first signs of "aging" hit our faces, our hair, and our derrières, millions of us – yes, a first world problem – want to do what we can to extend the confidence of youthfulness in our youth-obsessed culture. How else could we explain our persistent proclamations of 40 and fabulous, 50 and fabulous, 60 and sensational, and so on?
As for the examples we see online (or in other media), many are aspirational. We know they're Photoshopped, but they nonetheless motivate us to pay attention to our health, and the side benefits of attention to appearance. And why not? I see no harm, and a great deal of good.
But I do weary of seeing everything stated as anti-aging when we're all growing older and it beats the alternative!
And what happens when we position 60 as the new 40? Or 50 as the new 30? Does this mean that midlife is the new prime, and old age is the new midlife? What does that do to our 30-somethings – transform them into adolescents? And what about the Millennials? Are they babies in our eyes – and all so some of us can attempt to obscure the inevitable?
Age-Related Marketing? Not My Thing
I used to pick up my favorite magazines for the fantastic fashions, the tips and tricks, and yes – the editorial content – as in the articles. 30 years later, I do the same, though I don't focus much on skin, makeup, and hair tips, and nor do I pay much heed to products.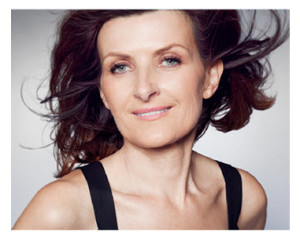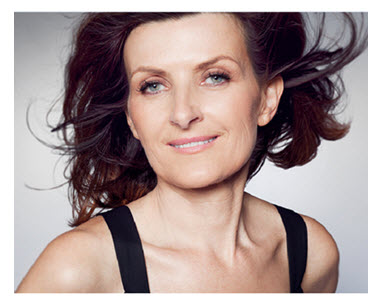 However, I pour over the stories that intrigue me, admire the styles of designers I love, and generally luxuriate in the process. A great magazine – online or print – leaves me relaxed and refreshed, and I don't mind saying as much.
But I don't need a reminder of my age any more than I need to avoid it. What is relevant to me are examples of people and places I can learn from, flights of fancy I can enjoy gazing at, and the occasional health tips on eating that are helpful whether I'm 40, 60, or 80.
I can choose to care about certain aspects of personal maintenance, style, fashion and so on. Or, I can focus (compulsively) to the point of driving myself crazy (and feeling inadequate). The former is fine – I'm a consumer like anyone else. The latter feeds into our all-American need to control something in chaotic times, and our culturally condoned female need to be wanted, liked, desired…
Designer Labels? Sure. Age Labels? No Thanks.
Listen. I don't enjoy being labeled by my age. I don't want to be labeled, period. And I do understand the feel-good intent behind the message "60 is the New 40."
I get it: We know more now than we did 20+ years ago; we want to eat better and exercise; we recognize heredity, stress, food, sleep and other factors as important to health; we want to stay well as long as possible.
But better to classify me by interests, education, gender, and possibly by income. These are more fitting demographics to rely on for marketing purposes, and in my case at least, more effective.
Read, Move, Learn, Thrive – Whatever the Age
I've encountered my share of 60-year-olds who are thriving, 40-year-olds who are not, and 50-somethings who fall into both of those categories and everything in between.
But when we try to roll the ages back so simplistically, aren't we encroaching on the generations that came before? Aren't we dismissing the generations that come after?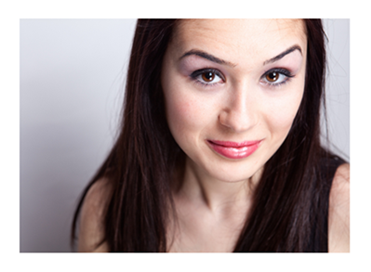 60 is 60. It's a number. Some of us will be thriving. Some of us will not. Likewise 50 or 40 or any other age. Realistically, as we grow older we are more likely to be dealing with health issues, and once we retire, specific issues beyond that. But we can strive to read, move, learn, flourish at any age – however we can – and with fewer comparisons to our neighbors, children, or younger selves. I'd rather focus on where I am now, look ahead to my next adventures, and contemplate new lifestyles that may suit me.
And yes, within reason, even if they're aspirational.
Thinking of undertaking a "midlife makeover?" Pop by here.
You May Also Enjoy