Yesterday was fabulous. I went out. Without my laptop, without a plan, and not very far from home. After a week of endless parenting duties and a devilish dose of stress, I finished my morning writing, closed the computer, grabbed cute shoes and made a beeline for… wherever I might end up.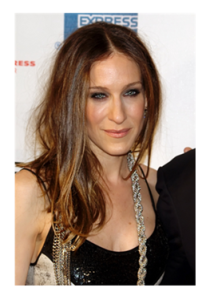 Where might that be?
Sex and the City 2
My not-so-back-of-the-mind destination? A nearby mall where Sex and the City 2 would be playing. Hourly. I have commentary on the movie – but I'll save that, for now. I will mention that spending a few hours with Carrie, Samantha, Charlotte, Miranda – not to mention Big and Aidan – was delightful.
Fashion? Stunning interiors? Lavish scenes and sets? Cougar action? There was plenty. Pearls of wisdom? One or two.
More to the point – uncharacteristically – I blew off every "must do" and went with the flow. Hung with "the girls." And mused afterward on the issues of older women and younger men, conjuring a few tips of my own that might come in handy for any man even considering picking up, hooking up, or cooking up some play time with "an older woman." Or for that matter, any woman.
Was I inspired by the movie? Perhaps. By other surprises that occur in life? (We'll see…)
Let's just say – what better, than a few timely tidbits on turning tepid into torrid, when it comes to male-female interaction? Or penetrating the secrets of heterosexual engagement, no matter what the age combination? Cougar Town or otherwise?
What is an "older" woman? What qualifies as a "Cougar" anyway?
Wasn't the "cougar" term coined to capture an older woman of money, with a predatory nature? (Shudder.) Would an older man with money who prefers his women youthful be labeled in any way at all?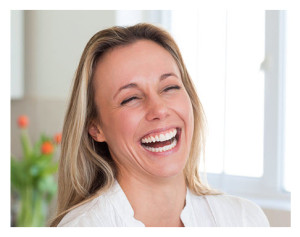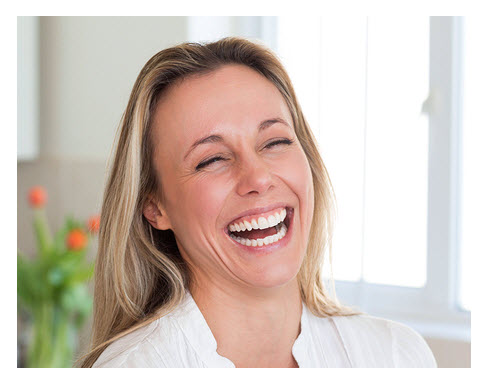 As for the use of "older woman" as a term, it carries less stigma. I was amused (and dismayed) when I searched on famous older woman-younger man couples, and found that one year, two year, and three year age differences were included. (Are you kidding me?) The fact that Julia Roberts is one year older than husband Danny Moder? Is this really worthy of mention?
As a potentially "older woman" I do not consider myself a cougar. I am a woman, not "predatory," with a certain perspective on relationships that work for me, including on the older woman-younger man combination. So here goes. And yes, with a twinkle in my not-quite-elderly eye.
If you're a 19-year old man and having a fling with a 29-year old woman (how French), listen and learn. All the ladies to come? They'll thank you for it.
A five year spread doesn't qualify. Unless you (the boy-man) are under age, and then… on this side of the Atlantic, no comment.
An eight to ten year age difference, if life were fair, shouldn't count. How often do 40-year old men date 30-year old women? Exactly.
But in the real world, a 30-year old man involved with a 40-year old woman turns heads (if anyone knows).
10 years or more? Okay. I buy it. Older woman-younger man. Does it matter, unless there are issues of biological clock? It's individual preference, no?
In case you were wondering, my preference is a man at my same stage of life – with teenagers or college-age kids. Still sexual. Still working. Still hungry for life's adventures. Experiences and reference points in common. How does that translate, typically? Approximately my age, to five or six years younger.
Special case: Fat Wallet Syndrome
Think money can't buy you love? Think again.
In the real world, money can buy you love, or some semblance of it. When a fat wallet insinuates itself into the equation, all bets are off. 65-year old men hook up with 30-year old women, and win their fair hands in trophy-wifedom, or any other games people play. It's routine. It's security. It's an exchange of services (as in all relationships) – not to mention luxury goods, generous gems, and yes – sometimes – genuine feeling for each other.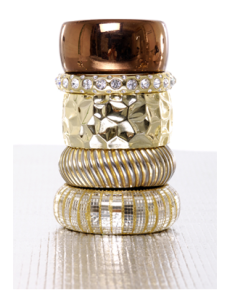 A 65-year old woman and 30-year old man? Or 40-year old man? She definitely qualifies as an older woman, but even bank won't help, with the rare exception.
A woman's fat wallet, or at the very least – financial independence – will, however, "afford her" a greater range of options.
Do you find these observations cynical? Realistic, in my book.
Men: Tips to impress an older woman
Hot for a woman who may have a few years on you? Eight? Ten?
As a woman of a certain age who has been approached by younger men, and yes – involved with a few, might I suggest the following tips?
Don't refer to her as any sort of feline creature. You know. The C word (Cougar). In fact, C words should be stricken from your language.
Exceptional acceptable C words: Anything that involves Cute (butt), Cultured (pearls), Caring (woman), Captivating (beauty), or Creative (in bed).
Otherwise, restrict cat-like references to her sultry movement – gliding across a room, on the dance floor, or in closer proximity. Also allowed (depending upon the woman): regional references, only in the most complimentary fashion, and aptly timed.
Never suggest a cosmetic procedure, ask "what's that?" or offer tweezers as a surprise gift.
Never, never, never say: "You look great… for your age."
If she mentions a dead president you haven't heard of, reconsider. You'll both be better off.
As for Sex and the City 2, my thoughts are here.
Image of Sarah Jessica Parker, Wiki, by David Shankbone, CC License 3.0 attribution.
You May Also Enjoy