"Your perception of yourself is not the way the rest of the world sees you," he says. These are the words of a friend and I won't pretend it isn't the first time I've heard them.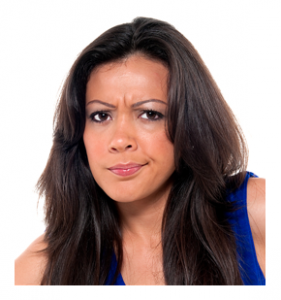 Still, it's been awhile.
Convinced the gap between my perception of self and that of others has narrowed over the years, the remark catches me off guard. If not parity, I was certain I had achieved clarity – in the extent and context of what I know – versus what others may see.
Note the bias in that statement – "what I know." I am aware of my own tricks of language.
So is there clarity, really? Do we ever move beyond our earliest versions of self-image?
We've all read about women and girls, and the prevailing wisdom that we suffer from lower self-esteem. At the very least, when we're younger. Not surprisingly, this was a recurring theme in a compelling series of "letters of advice to my 20-year-old self" which women wrote this week.
These are words by women across the country. Women of dramatically different backgrounds. Women looking at themselves from the vantage point of midlife.
Women and Low Self-Esteem: Myth?
But could low self-esteem be myth, when drilling down into specifics?
According to this 2010 article in Psychology Today, "The Truth About Women and Self-Esteem," girls don't necessarily "lose their voice" in adolescence, never to find it again. In fact, Dr. Susan Nolen-Hoeksema writes:
Women's identities, we are told, are fragile and conflicted: at work they feel like frauds and at home they feel worthless…

A 1991 study by the American Association of University women announced that girls "lose their self-esteem on the way to adolescence."

The problem is that none of this is true for the majority of women, and hardly at all for girls of the 21st century.
Does that mean this perception deception when it comes to our own capabilities or appearance belongs to prior generations of women?
Even that is too sweeping a question. We need to look in more detail at the dimensions of self-esteem. Moreover, Dr. Nolen-Hoeksema also disputes that these issues are significantly more prevalent in adult women, warning:
The mischaracterization of women's and girls' identities as weak and conflicted has many potential negative consequences. As psychologist Jean Twenge concludes, the widespread belief that girls and women have low self-esteem and flawed self-concepts can set up negative expectations and self-fulfilling prophecies.
Self-Selecting, Self-Fulfilling?
In reading the Psychology Today article, I'm pleased to see that we're addressing dimensions we too readily toss into a single Self-Esteem bucket.
For example, I never doubted my intelligence, though I doubted myself in other ways. So shouldn't we separate out confidence in academics, confidence in specific talents like music or sports, confidence in communicating, and confidence in appearance?
And why is it that last item continues to drag our overall confidence down, down, down?
As for the assertion that less of a self-esteem problem exists than we might think (or perception gap, for that matter), I would agree to an extent. But my own experience and that of women friends tells a different story. 
Can we deny the disparities in the 45+ dating market? What about the persistent statistics of lower (female) earnings, at least in part due to our own (value) expectations? What about the disproportionate compromising that women do in general, losing count of those daily decisions – hundreds of them – remaining in our hands as we juggle jobs, marriages, households, and child-rearing?
When we look up, when we take a breath, years may have passed and time marks its presence on our faces and our bodies.
But isn't that true of the men as well? Why must we continue to hold our women to a more restrictive and unnatural standard?
Back to the Future? Back to the Body
Then – at 35 or 45 or older – don't we cycle back to the same insecurities about our bodies? Just as we are encouraged to focus on ourselves again, or marriages that end require us to do so?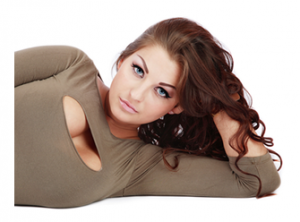 This isn't as simple as "caring what others think" (or not); appearance materially affects our ability to survive – to get jobs, to successfully partner, to feel good enough about ourselves to act in positive and healthy ways.
I repeat: This goes beyond what others think; appearance remains a factor in our ability to compete.
You may say I'm making assumptions, and I am. You may say I'm looking at a specific demographic and without data, and that's true.
This doesn't mean I don't see improvement – in my own life, and that of friends. I also see the positive presentation of improvement – "spin" if you will – in our own attempts at self-fulfilling prophesy of the best possible sort, and yes, genuine, honest, authentic progress toward acceptance. 
Women and Self-Esteem 2.0 (As We Grow Older)
I'm not sure I buy the premise that we're as off the mark as the 2010 article suggests. I don't doubt its data, and I applaud its highlighting of specifics.
But if anything I see the problem with regard to appearance growing worse. Wouldn't the market for cosmetic and surgical procedures seem to reflect this? Do adolescent issues with body image resurface as we approach midlife? Or do we finally begin to let them go?
My own perception-deception gap?
When it comes to intelligence I still feel perfectly comfortable. That doesn't mean I recognize my areas of weakness, but I'm confident in my abilities, and my ability to learn.
Appearance? Issues of weight, body shape, and overall attractiveness?
Like most women (I know), how I feel about that varies. I'm certainly not as obsessed as I was in my younger days. Nor am I as thin-skinned as I found myself in the first few years after divorce – and a couple of kids had certainly left plenty of traces on this woman's body!
Culture, Competence, Self-Image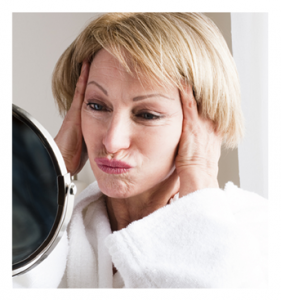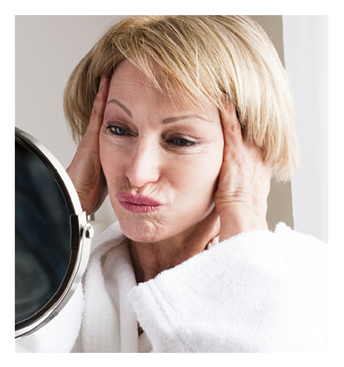 I've been able to retain a touchpoint – in my head and my experiences – to a more holistic sense of sexuality and self, that thanks to my "French" experience more than anything else, and Frenchmen with whom (generally) the definition of a woman's appeal is more than a comely body or an unlined face.
During the years I spent in Corporate America, non-stop productive activity reinforced my awareness of competence. Any preoccupation with appearance (beauty, attractiveness) registered less on my personal radar.
So was that a matter of intention or circumstance? Once out of that environment, did the balance shift again?
As I consider the words offered by my thoughtful friend – he's absolutely correct. My perception of self is surely askew, largely in matters of appearance rather than competence. He reminds me to reflect on where I am and who I am, to re-read my own words often enough to reassert their value, and to recognize the distance I've traveled in reckoning with the perception gap and its basis in cultural reality.
So I return to this discussion of women and weight, viewing my statements as ongoing progress.
My sense of comfort in my own skin is dependent on eating in a healthy manner, exercising in moderation, and fitting my clothes – at a size that is appropriate for my age and stature.

In my head? I continue to struggle at times, and I may always do so – arguing with the self-image drawn in childhood, while focusing on the woman I am.
I wonder how many other women could say the same, whatever their age?
You May Also Enjoy