There have been few occasions to get out of town these past years, though I was thrilled when it was possible – especially if I could escape to Paris for anything related to art or writing.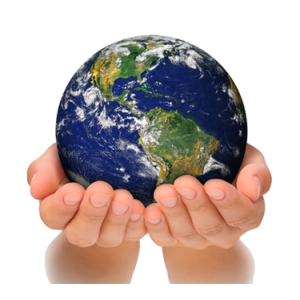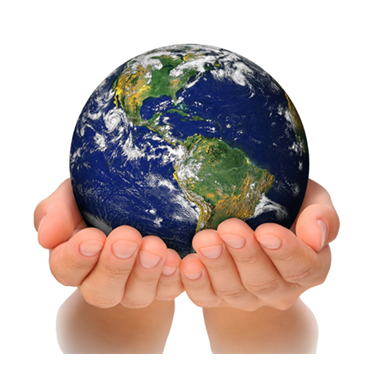 But money was tight, my sons were still young, and the logistics were sticky. I needed a friend to whom I could trust my children, in order to pursue any such opportunities.
Leaving those dearest to us in good hands is not a given – without family, without a co-parent, without a partner in the picture. I had few options, but was fortunate that one good woman stepped in.
She may never fully realize, but at critical junctures, she held my world in her capable hands.
The Trouble With Time
Time is the scarce resource that eludes me, that unnerves me in its contradictory powers, that maddens me in its propensity to slip through my fingers. Despite rhythms I am accustomed to, the days are insufficiently long for what I set out to do, in a schedule I know to be unforgiving.
Like many of you, I rely on checklists and shortcuts, nights of abbreviated sleep, and my caffeine concoction of choice as I focus my energies on the day's priorities.
Still, the hours disappear and what remains is the race, the juggle, the chase after dreams and adherence to responsibilities. Along with these – the persistent, painful reality of a shortage of reading time.
Reading is essential to what I do – online and offline. Moreover, reading is a pleasure, a reward, and a respite. When I read, I want to feel that I'm in good hands. When you read here, I hope you feel the same.
Whatever Life Dishes Out? Certainly, Evolution
Four years ago today I began this adventure as Big Little Wolf, a nickname, which allowed me anonymity. From Big Little Wolf's Daily Plate of Crazy – quite a mouthful, isn't it? – this musing ground began to gain more attention. That meant more pressure to perform, of course (let's be real; I'm very Type A), and also to slowly drop the prefix as one thing became irrefutably clear: making sense of our crazy world is a challenge we all face, however different the face of our challenges.
As I shed my hiding bit by bit, frankly uncomfortable with doing so, I have nonetheless sensed that I'm in good hands – yours – as you join the conversation, as you describe lessons from your own lives, as we come to know each other behind the scenes, and I recognize my trust in you to be well-founded.
That isn't a given – in life – or online.
Four Year Education: Reading, Writing, and Learning
Four years ago I watched my firstborn graduate from high school, and a few months later I put him on a plane for a Big College Town. I had no funds to accompany him; the first time I set foot on his campus was last month. As it was, I felt grateful for his scholarship and loans, and like many single parents, I long ago accepted certain compromises.
It's difficult to believe that only two weeks back I sat in a windy stadium as he, along with several thousand other students, stood proudly at the conferring of his degree.
Daily Plate of Crazy, to some extent, has known a parallel period of education – four years of meeting new "kids" at the beginning of each semester, a regular stream of additional skills to master – at times as grueling as any middle-of-the-night homework – and those bleary-eyed mornings struggling to pump out meaningful words.
Good Words, Many Thanks
These four years later, like my graduating son, I feel a sense of belonging to a community with remarkable reach, tremendous heart, and a diverse group of both readers and writers.
Not incidentally, some of those readers and writers were kind enough to offer a few words of praise for Daily Plate of Crazy, and I'm touched by their willingness to do so.
It's my hope that in reading their words, you will note their sites, their articles, their books, and their blogs. They are profoundly thoughtful, naturally funny, remarkably generous, and exceptionally talented. I've been reading some of these individuals for years, while others are relatively recent acquaintances.
When you visit them, you will know that you're in good hands.
Time Flies? Not Exactly
Looking back, I won't say these years have flown. They haven't. There have been storms (large and small), scares (of various sorts), disappointments (naturally), and awareness of my own constraints. Knowing you were there, even in a virtual world, has helped.
Looking back, little has changed. Looking back, much has changed. Some pressures remain stubbornly present, yet good surprises were in store, and I hope with more to come.
This is a life like any other. This is my life, to a some extent. This is more than my life, as I use experience only as a starting point. This may be all our lives and our most intimate bond: the inevitability of ups and downs, periods of falling and getting back up, times to reflect and appreciate.
Among those surprises: I find my heart is also in good hands.
Read and Share!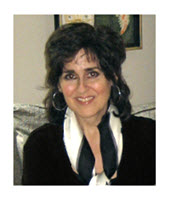 I'm pleased when you drop by to read, when you take time to comment, when you share your stories and we exchange ideas. I'm not the only one who's busy and I know it! That you take your time means the world to me, and so my thanks for continuing to visit and share Daily Plate of Crazy ™ –  as we evolve, expand, and see what happens next.
Those fine thinkers and writers I mention? You may find many here.
To Cathy, Stacy, Delia, Wolf, Dorothy – whose good words mean so much – you inspire me. And to old friends and new – Kristen, Justine, Gale, W Q Belle, Tish, Bruce, Dana, Team Gloria, Heather, Paul, Andrea, Rudri, Cecilia, Chloe, Anna Elizabeth – you continue to impress, to instruct, and to share your stories for the benefit of others.
Today, I'm feeling grateful for your participation and support, and pleased as punch to be adding contributors to bring more viewpoints than I alone could possibly provide, so you may feel at ease in additional good hands.
And now a little gift to myself. I'm going to settle into a comfy chair and read – with my good man, my strong coffee, and the Sunday Times.
You May Also Enjoy