Hide-and-seek – don't we love it? We play it as children, delighting in the chase, and calling to our friends "Come out, come out, wherever you are!"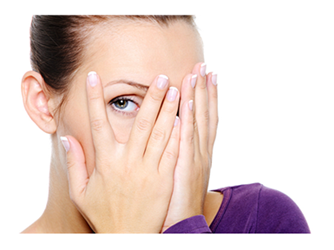 But in the adult world, whatever our reasons for preferring privacy – coming out isn't always so simple.
We don't relish the spotlight. We don't want to be caught in its glare.
So what do we do?
We hide. We cover. We only reveal segments of our selves.
Sometimes we hide behind words, behind work, behind manners and mannerisms. Sometimes we hide behind masks, behind material things, behind the promotional persona.
We choose to stay off the stage, and live our lives behind-the-scenes. But why are we so afraid to step up and be seen?
Why do we seek anonymity, preferring to lurk in the shadows?
Reasons for Anonymity
On the Internet, we're wise to be circumspect. The words and images we share will linger online forever. So we choose our pen names, our pseudonyms, our various personalities. We feel safer, we feel reasonable, and we appropriately compartmentalize.
Must I also point out that anonymity – for some – encourages churlish permission to act out, seemingly without accountability?
Yet most of us hide for emotional or practical reasons. We're shy, we're frightened, or worse, we're feeling intimidated. We hide to avoid the misconceptions of others. We hide out of propriety – so as not to offend, interfere, or embarrass.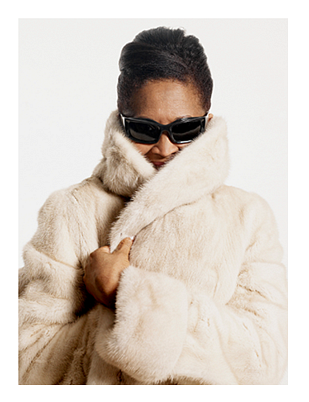 Sometimes we hide out of habit; childhood conditions us to conceal our core, and we heed the voices instructing us to do so.
Sometimes we hide out of playfulness. We indulge in a little mischief, or a penchant for mystery.
Sometimes we hide as a matter of survival; we may choose to write our demons out, while fencing off the territory of those who may peruse them.
Sometimes anonymity is our ally. We can use it to be brave, to get things done, to speak our minds. Truth is mutable, yet we may convey it without a face; identity is irrelevant if our truths are sustainable.
Sometimes what seems like hiding isn't hiding at all. It's the appropriate application of respect – for the privacy of others.
But when remaining in the shadows becomes an obstacle to necessary next steps, it's time to reconsider. It's time to say no to hiding, and yes to making a change.
Confused by Contradictions?
Contradictions? I love them! I'd venture to say that many of us revel in them, though some find them confusing.
I think of myself as a woman with many facets, many roles, and many passions. When I sense that I'm winding down (or giving in to obstacles), I shake my finger at my reflection in the mirror, give myself a stern talking to, and return to my stubbornly optimistic roots.
I say yes to as much as I can, and savor every marvelous morsel.
But I don't especially care for the spotlight. Never have, and doubt I ever will. That doesn't mean I'm not brimming with confidence; but self-assurance and ego don't necessarily exist in tandem.
As to identity?
I know exactly who I am, while recognizing that I am capable of change. And I hope – change for the better.
Letting Go of the Veils
I would like to venture this statement as a woman: Men are more likely to go for what they want and never look back; women are more apt to hesitate.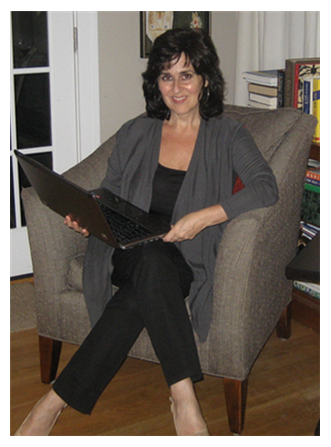 Women reside in doubt, succumb to second-guessing, and worry excessively about relationship consequences. We also fret about what people will think. In our words and our actions, in essence, we hide.
We veil ourselves out of fear and in order to survive. Perhaps we ought to unveil more often, and celebrate that as a sign of embracing life fully.
Today, without hesitation, I'd like to introduce myself properly – as an act of faith in the future, a refusal to live in shadow, perhaps as an example – and simply, because it feels like time.
Do you feel conditioned to hide certain parts of yourself?
Is it a matter of respecting boundaries, for instance, not embarrassing your children?
Do you hide out of habit, out of fear, or out of shyness?
Do you envision a time when circumstances will change – when you will change – and embrace your selves?