It's love. And it's good. You share blissful nights, romantic weekends, and cherished hours of conversation.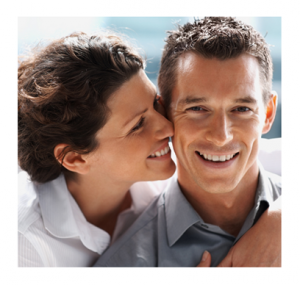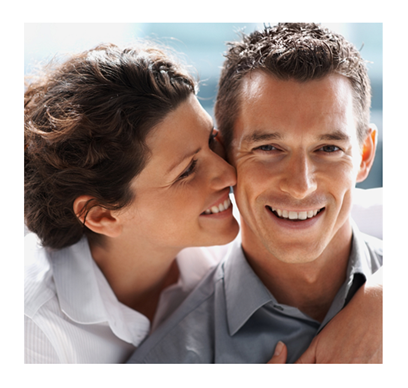 You laugh at the same jokes. You're dismayed over the same issues. You like his kids and he likes yours.
You "fit" – and you even understand why.
Oh, it's not that there aren't differences. There are, as in all relationships.
But you're in a great place and you know your good fortune.
Months become a year, and then one year turns into two.
Life and Love… After Divorce
You've been here before. In love and happy. But the timing was off, or events intervened, or it simply didn't last. Maybe something held you back, and looking back, you're glad it did.
This feels more solid, more stable, more "right" given the direction your life has taken.
Maybe you've been hearing the usual remarks, those next logical steps – expectations expressed by others that you should marry, or at least live together.
You both deflect them with humor. You're mature enough – and experienced enough – to know that life isn't so simple. We all have constraints. We're subject to logistics. This is true at every age, but at certain stages more than others, our domestic framework is not easily reconfigured.
Relo No-Show?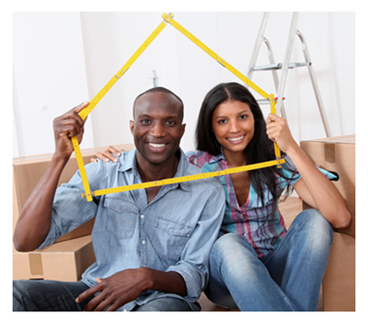 Your first place as a twosome?
You're in it together, you're traveling light, and it's exciting.
But if marriage means disposing of a home when real estate values are severely depressed, taking on additional debt when the bulk of your earning years are behind you, or venturing into a new city in a terrible job market – how do you relocate to the other side of town, much less the state, or for that matter – the country?
What if one or both of you both have children in the picture? What about elder parents? The need for two incomes?
Love isn't the problem. Logistics are.
Risky Business?
A terrific relationship is a gift, but how much do you sacrifice, or should I say, gamble? How long do you wait to see how things play out? How much do you risk after a year or two, and are the risks and adjustments trickier as we grow older?
If we make a mistake at 30, we have plenty of time to recoup and recover. At 45, at 55, at theoretical retirement – this simply isn't true. Major changes like relocating become incrementally more complicated. There may be issues of health, marketability, adaptability.
Don't we need a Plan B? Possibly a Plan C?
This isn't to say we won't find ways to simplify and figure it all out. Many do. But many don't. And they may be grappling with a tangle of domestic duties and burdensome balance sheets.
Jobs, Kids, Marital Myopia
Whether it's our first go-round or a subsequent shot, we live in a culture with marital myopia. Love is the great White Knight, and waltzing down the aisle equates to Happily Ever After.
Once we have kids, most of us learn otherwise.
If we're lucky – we get lucky – along with choosing well, facing no insurmountable obstacles, and jobs, kids, and complications are all managed within a functioning unit.
Sadly, considering our divorce rate, half of us apparently miss that mark, which isn't to say we don't meet, love, and seek to blend our lives as they are, and embrace our changing families.
Logistical Realities
And the logistical issues? Do we put on blinders or confront them head on? And unless we live in immediate proximity, won't we face issues in some of the following areas?
Children's emotional and physical well-being
Access to medical and dental care
Access to appropriate schools and related services
Childcare and elder care
Job market (training, opportunities, mobility)
Real estate market
Transportation (cars, public systems)
Family access: proximity to college-age or adult children, grandchildren, elder parents
Legal access: constraints required by family court (divorced parents unable to relocate)
Friends, support systems
Environment (climate, allergies, special needs)
Costs associated with all of the above.
Resources and Reality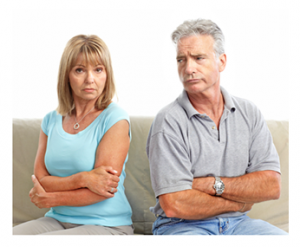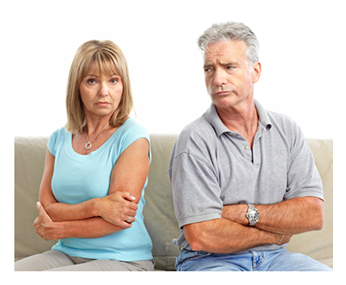 We're hooked on our cultural assumptions that love makes the world go 'round, that love is all we need, that the commitment of marriage will sustain us through tumultuous change.
That marriage requires one to acquiesce – and that one, generally, is expected to be the woman.
In an ideal world, we might hope that all conflicts can be worked out – that relationships wouldn't degrade when money problems creep into the picture, when one partner is injured or ill, when issues with children create friction and fatigue that form a wedge between parents.
Love alone doesn't eradicate constraints, though the early high of falling in love may convince us otherwise.
But when the bloom is off the rose or we're under extreme stress, we realize: without resources and opportunities – relationships will hover as is (whatever that entails), or they may change in ways we cannot foresee and might not choose.
Love Conquers All? Nope, But it Helps
Do challenges negate the joyful presence of a loving and supportive relationship? Hardly.
Does love ease our burdens and add to our happiness? I've certainly found that to be true.
But love should not be used as a smokescreen. Marriage – or its promise – does not automatically solve our problems. It cannot become a faux "all clear," a dismissal of responsibilities, or a refusal to recognize genuine constraints. Nor should logistics be be taken as permanent barriers, but let's give them their due, focus on addressing them in a rational fashion, and acknowledge that at times – they hold the upper hand.
You May Also Enjoy