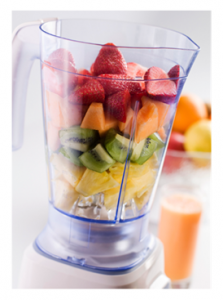 Dare I admit that I have been a blenderless cook for most of my adult life?
Thanks to a friend, the gift of this basic kitchen appliance has been much appreciated – and much used. Especially when it comes to my homemade soup-making habits, though I recognize I could use it a good deal more for smoothies and drinks.
But apparently, the blender is one of a number of forgotten spots in and around the kitchen where germs may be playing hide-and-seek, and we need to pay attention.
According to a study referenced by the New York Times, a "tidy" kitchen doesn't necessarily mean the healthiest kitchen, and risks may lurk where we least expect. Reminding us to tend to neglected locations, "Where Germs Hide in Your Kitchen" states:
Research suggests that the kitchen is a particularly important place to practice good hygiene. Nearly 10 million cases of food poisoning occur in the United States every year, and according to the Centers for Disease Control and Prevention, one in five outbreaks of food-borne illness are caused by food that people eat in their homes.
The article specifically mentions
refrigerator ice and water dispensers, spatulas, blender gaskets – the rubber seal at the base of the blender that helps prevent leaks – and refrigerator meat and vegetable compartments had the highest germ counts.
Manufacturers instruct us to take apart our appliances when we clean them, and to clean thoroughly. But do we?
Having just whipped up a sizable quantity of potato leek soup – quick, hearty, delicious, and budget-friendly – I used my nifty blender for the final touches. Sometimes I like my soup as is; other times I love to add a tablespoon of light sour cream and blend to a smooth texture.
I make soup often and wash up immediately after, but I'm not convinced that I take the appliance apart every time.
I'm about to go disassemble the blender and rewash. While I'm at it, though I loathe cleaning, I'll expend a little elbow grease on my veggie drawer. What about you?
In the meantime, don't forget about the pleasure of soup. I added carrots to my potatoes and leeks this time out. Fantastic! Soup is comfort food any of time of the year, and no less so during tax season when All Things Budget Friendly can't hurt.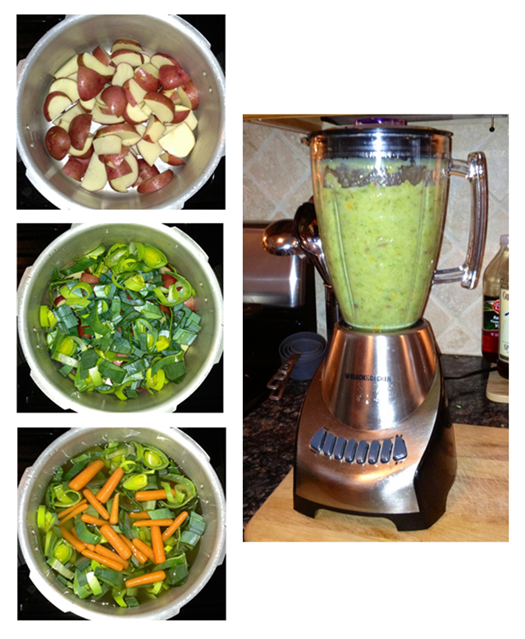 Pop by here for healthy, budget-friendly soup recipes!


© D. A. Wolf