This caught my eye recently, a slide show from Woman's Day on secrets men keep from their wives – and no, it isn't the sort of thing you might expect.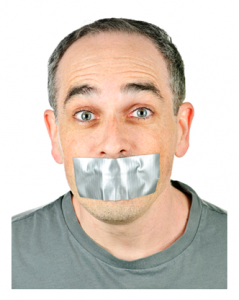 Among the secrets men keep from their women, or rather – what their partners may not know – is an interesting list that may surprise you – not because men and women are so different, but because we're more alike than we may admit.
Be sure to check out the list in entirety, but here are a few tidbits I would like to highlight.
Would you be surprised to know that they have to do with gender roles and sex?
Gender Identity – Call in the Reinforcements
According to marriage therapist Mike Dow, PsyD, men want to be complimented on their manliness – in other words their strength.
Dr. Dow mentions help opening jars (I actually do need help) – but more generally, he's speaking of emasculating men with our behaviors, as in – don't do it. And no, I don't want corresponding compliments on my physical strength, but I love a compliment that is about my femininity, in other words, my gender identity.
Is this another version of Patti Stanger's "Let the man be the man?" Does this advice feel like a throwback to other days, or a nod to the realities of biological gender differences?
Men and Sexual Attraction
Another "secret" that men don't share with their spouses is one that doesn't surprise most of us: heterosexual men check out women. And why not? Why wouldn't Hubby or Honey enjoy a glance at a pretty face or a figure that's to his liking? Don't women check out other men? I know I do.
However, there's this:
The male brain is hardwired to notice pretty young things, since they're likely to be fertile and capable of producing healthy children, says Dr, Dow. In fact, your hubby's head may turn before his brain realizes! Call him out for ogling or flirting, but let him off the hook for the occasional quick glance. "His brain is closer to an animal's than yours," explains Dr. Dow.
What do we think about these statements? Let him off the hook if it doesn't happen often? Are women more subtle – or even more secretive in this arena?
Sex, Lovemaking, and Fantasies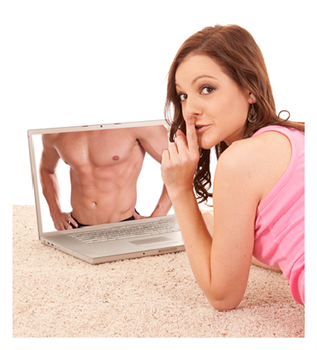 Here's another item on the list that doesn't surprise some of us, but may surprise others. Sometimes men want sex. S-E-X. No, not lovemaking. Just a Rockin' Romp.
I suggest that while women may need more time to rev our engines, don't we want this too – at least on occasion? A nice mix of meals on the menu, rather than same old same old, even if the same old is "good?"
Also offered in the sexual arena are fantasies. According to the experts, husbands don't share their fantasies with wives.
What about the unmarried couples or those who don't live together? Is there more sharing in these relationships, if they're less mired in routines involving children, cleaning, errands, homework – the domestic machinery that dulls desire?
And if men are afraid or embarrassed to share their fantasies, isn't that even more true of women? Aren't we socialized not to do so? My, what a shame. Fantasies can be playful, and spice up a relationship.
Silence, Please
Another item on the list, and this one caught me off-guard (for its sexism): Sometimes men want us to keep quiet. When the Mister walks through the door after a long day at the office, he needs some down time, some relaxation – and doesn't want to chat with the Missus. He needs to make the adjustment from work mode to family mode.
The advice offered:
Try giving him some space when he comes home. Once he's had the chance to unwind, "conversation will come more easily…"
Hello, 1965? And the working wife? And the Stay-At-Home-Mom managing three kids and all their commotion? Don't these women need their pocket of quiet and time to "unwind?"
Women and Self-Care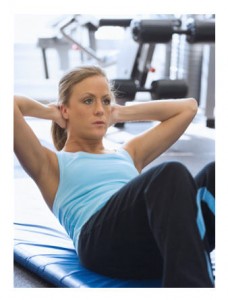 Here's one last item that bears repeating, and one which I must take note of, aware that I'm negligent in this area. I'm also reminded of the importance of this "secret" men don't share, after the extensive discussion at Huffington Post on the topic of weight gain in marriage.
Women need to take care of themselves, which isn't to say that's not true of the men as well. This is a matter of health, a matter of self-confidence, being good to ourselves for ourselves, but also for the sake of the couple.
… Yes, he loves you the way you are, but he also wants you to like how you look and feel. But he might not know how to suggest you get a new haircut, join a gym or take a day off from the kids. Instead, he "doesn't say anything until it builds up to the point of coming off mean" …
Naturally, women need time to care for ourselves which means men rolling up their sleeves and giving us an assist. Some do; some don't. And we, the women, must make self-care a priority.
So what's your take? Are men and women more alike than we realize? What don't you share with your partner – and why not?

You May Also Enjoy

Big Little Wolf's Daily Plate of Crazy