He's chipper and puttering around in the kitchen, more spacious than I imagined and typical of an old New England house. It's an urban apartment he shares with roommates and the lighting is poor; I can't see him clearly.
Still, he's happy to chat and cook, and I'm happy to visit, no matter how we do it.
He laughs easily and asks questions, leaning forward and smiling as he reads what I type, and I'm typing on Skype because this is Day 6 of laryngitis. Try as I might to talk, he can't hear my whisper through the sizzling on the stove and music in the background.
And so he rambles and jokes and I tap-tap-tap my commentary, and all of it is a pleasure.
Youth is the Time for Adventure
Waiting until you're old and gray for travel? For adventure?
My theory? Adventure is an eye-opener at any age. But go for it young if you possibly can.
When I moved to France for a summer at 15, dropped into the bosom of two French families, I was moderately terrified, quietly excited, and extremely anxious. But I sensed that I could wing it – and wing it I did – eventually loving the experience and daring a "self" that has never abandoned me.
Planning was pointless and to some degree unnecessary; I was young, healthy, naive, curious – taking whatever came was the ideal strategy for staying open and maximizing every moment.
Naturally, as I matured – don't we all? – I replaced flying by the seat of my pants with years of other flights involving planning, contingency planning, predictability and the rhythms of routine. Yet at 24, I packed one bag, stored my meager furnishings, bought a cheap ticket, and flew to Paris where I trailed about the city for weeks before charming my way into a paltry-paying but extraordinary temporary job. The tasks themselves were mundane – translation.
The people? The experience? Remarkable beyond measure.
I like to think of that time as winging it with purpose. And I was lucky. It all turned out well.
Go West, Young Man!
My firstborn explains how he's tweaking the latest recipe from Smitten Kitchen or Cooking Light or Food dot com, with a dash of panache picked up in Switzerland where he studied last year, and with a nod to herbes de Provence which I had sent him in the mail. Then he lets me in on news: he's flying across country to spend Spring Break in California. He'll see a new city, hook up with friends, and my world traveler since age 13 will no doubt be winging it.
It's his money (he's worked throughout college); what he does with it – always wisely – is entirely his decision.
So he talks and I type. He cooks and I get hungry. He approaches the screen as we say our goodbyes, and I like this kid (whether he's mine or not), this young adult who balances planning and spontaneity.
Roll back two days, and College Son Number Two is calling, asking if it's okay to fly home for break if he can manage to afford a very cheap ticket.
"Of course it's okay," I croak through the laryngitis, but in the week that follows I hear nothing. I assume it's off until a text the other day – that he's winging his way home this weekend.
There's No Place Like Home
I do not have a "home" to return to in the place I was raised. It leaves me feeling sad, and strangely disconnected.
After divorce, my children and I had to make a new home – and it was a long, tough road but we did it. I wanted to recreate a safe place, I wanted to raise sons who felt loved unconditionally, but that didn't mean they weren't headed for decisions of their own, mistakes of their own, and lives in which they – not a parent – would determine their best direction.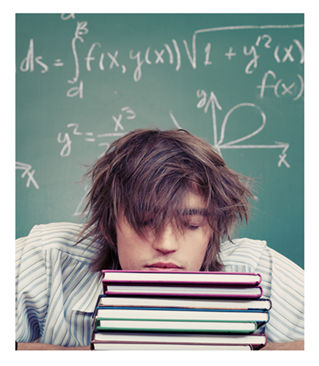 That my son is tired and wants nothing more than to return to this cozy, messy, kid-friendly haven pleases me no end. He worked overseas last summer. He'll be abroad again next year. For now, he wants a Spring Break that is a break – and while "you can't go home again" may apply to me, those words do not apply to him, and I'm glad.
It's been fascinating watching my sons from a distance. I don't ask that they call; they do so when they feel like it. I respect their independence, and understand their need for autonomy. One is creating a home of his own in an old apartment far away; the other isn't in that position as yet. He needs a taste of home as a touchstone, a respite.
Where Do College Students Go on Spring Break?
Ask me where college students go on Spring Break?
Clearly, anywhere they want, if they can scrounge up the money.
Maybe it's Fort Lauderdale or Destin. Maybe it's Montreal. Maybe it's to the closest relative or a roommate's relative or anywhere they can sleep and eat and do plenty of nothing.
Where do college students want to go, to a parent's surprise?
Occasionally, back to the nest. To relax. To be welcomed. To be themselves.
One may be considering "Go West, Young Man" for the future, and so a week in California is both adventure and necessary gathering of information. And the other? Right now the thought of home to unwind is just what the Destination Doctor ordered.
I am reminded (with relief) that I did my part: I accomplished what I set out to do more than ten years ago, after divorce. These are young men who work hard, play hard, and are autonomous. I may be torn as to my own options – wondering if my wings are "clipped" so I can maintain a home for them to return to, yet I hope I can dust off my wings – and my spontaneity – if and when it's ever required.

You May Also Enjoy

Big Little Wolf's Daily Plate of Crazy