I was intrigued watching the video interview on Huffington Post Live in which Tippi Hedren, star of Alfred Hitchcock's "The Birds" and "Marnie," speaks of her complex relationship with the legendary director, which, when asked, she characterizes as "abusive."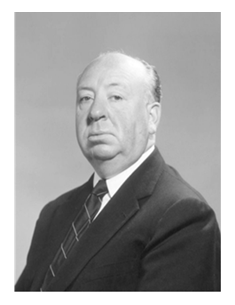 She clarifies that it is sad the relationship went the way it did, as he was a brilliant director and she loved working with him.
Known for masterpieces of film that span five decades, Sir Alfred Hitchcock fell for his signature icy blond stars, notably Grace Kelly and obsessively, Tippi Hedren, who was a divorced single mother at the time.
Ms. Hedren speaks of Hitchcock's harassment – and ultimately, his threat to ruin her career which she says he in fact accomplished. Yet Ms. Hedren is able to "separate the two" – referring to Hitchcock, "the artist," versus the man with a "dark side."
As she expresses her admiration for his creative genius, I nonetheless find her position remarkable. I'm not sure I possess the capacity to so easily isolate work product from the individual who produces it; what you create from who you are.
Ms. Hedren's disclosures follow the October airing of HBO's "The Girl," which explores her unsettling relationship with the renowned filmmaker. As the New York Times sums the situation up:
When she spurned his advances, he made her life a living hell on the set and behind the scenes.
The Life of the Artist
Ms. Hedren may, in retrospect, be able to separate the life of the artist from his darker side. I doubt I would be as generous or forgiving.
I have only one explicit example in my own life, which did not touch me in so personal a way. When reading and viewing the Huff Post piece, I recalled an instance when I was actively collecting art, when the life of the artist was an impossible obstacle for me to overcome.
At the time, I was considering an elegant work on paper by sculptor, Louise Nevelson. While she is best known for her "feminist" mid-century (and later) assemblages, I was drawn to the exquisite lines of her early imagery. The object of my desire dated to the late 1920s or early 30s, to the best of my recollection.
Like many collectors, the hunt is part of the pleasure; with a modest budget and a love of research, I generally took my time before any significant acquisition. When reading a detailed biography of Ms. Nevelson's life, I was disturbed by her less than exemplary parenting. And I couldn't get past it. At the time, my own boys were very young, and I could not reconcile the sensual image I wanted in my home to the reality of the mother described by her biographer.
I passed on the purchase. And I never regretted it.
Morality Bottom Line
As a mother, I realize that I am hyper-sensitive to anyone who abandons a child, harms a child, or neglects a child – physically or psychologically. These are my values.
This is my "morality bottom line."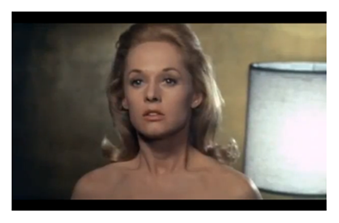 Am I likely to stop watching Hitchcock movies as a result of his aggressive and vindictive actions?
No.
But I will say that I no longer watch Mel Gibson in anything, and that's true of several celebrities whose private lives, once splashed across the media, crossed a line – for me.
I realize that the "casting couch" and sexual coercion were all too prevalent in sixties Hollywood, and for all I know, that remains the case. As to Ms. Hedren, I am admiring (and dumbfounded) by her ability to separate the man from the work. Perhaps the fact that years have passed and she can now publicly recount her story enable her to be so measured.
I wonder how many of us successfully separate the work from the man, or the work from the woman. My thoughts turn immediately to Jerry Sandusky, those who looked aside for years, with no action taken.
We all make moral choices. We all make compromises in order to provide for our families or simply to survive. And we all have a "morality bottom line." At least I hope so.
Yet how can we separate the genius from the darker side? Does it depend on what that darker side consists of? If the "genius" inflicts harm on himself? Whether it affects us directly? Whether or not it crosses our "personal" morality bottom line?
How many make excuses for the "genius," the "great artist," the "brilliant leader" – so we can continue to consume or capitalize on what they have to offer?




Image of Alfred Hitchcock, Wiki, Public Domain; click to access original.
Image of Tippi Hedren, Wiki, Public Domain; click to access original.

Big Little Wolf's Daily Plate of Crazy