Are you a closet romantic? An unabashed romantic? How's that been working out for you… so far?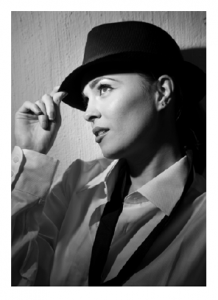 Like most little girls, I grew up with the notion that love makes the world go round. Divine concept, isn't it? And not wanting to rain on your parade (on my own) – on Valentine's Day, especially – I will certainly give a nod of my most playful hat to the importance of love in our lives – romantic love, and erotic love.
And might we please remember that "erotic" is not a dirty word? It derives from Eros, the Greek god of passionate love, companion of Aphrodite. Care to know a bit more?
… depicted as either a handsome youth or as a child. His attributes were varied: from the usual bow and arrows, to the gifts of a lover–a hare, a sash, or a flower. Sculptors preferred the image of the bow-armed boy…
Winged putti or capricious Cupid, anyone? Don't we all enjoy a bit of mischief-making now and then?
As to romantic love, it's intoxicating, isn't it? Until we hit a rough patch, or a bad breakup. Is there anyone whose heart hasn't been bruised or battered at least once?
Hopefully, we pick ourselves back up, dust off the dancing shoes when we're ready, and re-enter the amorous arena all the wiser. We may take our time truly getting to know the object of our intimate interest, attentive to not filling in the blanks (of ignorance) with what we want to see, but rather with what is.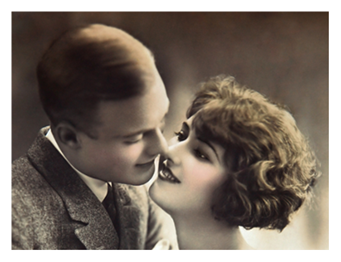 Of course, there are all kinds of love: the love of a parent for his or her child; the love between friends; familial love for a sibling, a grandparent, the special person who becomes like family; passionate love (might we say, limerence?), and enduring romantic love.
I'm sure I've left out a few types of love, the effort that it takes to find much less honor and sustain – and I haven't broached the passions we immerse ourselves in for all that dazzles the mind and the senses: be that cooking or art, sports or travel, fashion or politics – all those pursuits that fill us up and make us feel, well… alive.
So. What do you think? Does love make the world go round? In your life, what sort of love sustains you – family, friends, children, romantic partner, love of sex, love of gardening, love of reading, love of basketball?
I'm happy to have fine friends in my life, and two healthy kids who, while not angels, have only turned half my hair gray over the years (best I can tell). I know love of many sorts, and feel most fortunate that's the case. But what drives me at this stage in life – my sons having flown the nest – is the pursuit of meaning. Contributing. Learning. Giving and giving back. Writing. Reading. And yes, naturellement, fabulous footwear.
Meaning makes my world go round, and of course, love is meaningful to me.
What else?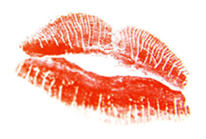 A Valentine from me, to you, and my heartfelt thanks for continuing to read and share.
I'd like to offer a little love in exchange – some of the intriguing individuals whose sites and blogs I read – among them, old friends and recent discoveries. These are only a few – there are so many good souls and terrific writers out there.
So Joyeux Saint Valentin – stay safe, feel loved.
You May Also Enjoy

Big Little Wolf's Daily Plate of Crazy