Dear Future-Object-of-My-Adoration,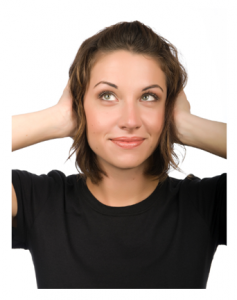 Let's make things easier from the beginning, shall we? I enjoy a boatload of "stuff" – you know – good, touchy, playful, devilish, wild, tender… stuff.
But don't stick your tongue in my ear.
Please.
Gross
I've been giving this considerable thought. For years. And I've reached the stage in life where I must speak out on this critical matter, this particular sexual practice. It's uncomfortable. It's odd. It's slurpy. In fact, it's gross.
So, here's the gist: either millions of women are tolerating this bizarre flicker of foreplay and keeping mum, or I'm missing the tongue-in-ear erogenous gene. Tongue in cheek? No problem. Tongue in ear? Non merci.
Wench wax
Honestly, I don't get it. What is the appeal of an upper orifice with no erotic receptivity? It's just a container for a dainty deposit of wax. Rather like a honeycomb. So if you aren't a bee, why would you want to visit?
As for other amorous arenas, oh Torso-to-Drive-Me-Mad, it would be my privilege to offer you a treasure trove – with or without map. And my only interdiction is my very un-erogenous outer-inner ears, though I suspect I wouldn't like you to lap my eyelids or my nostrils. So perhaps we might dispense with that as well.
Terrain remains
Ah, Regal-Receptacle-of-My-Insatiable-Desire, much still remains at your disposition: lick my lobes, nuzzle my nipples, sample my scent along the back of my neck, linger on my lips, my hips, in my valleys and grottos with all manner of marvelous manipulations. Just keep the damn tongue out of my ears.
Now, a matter of reciprocity. Let's talk about your particular points of pleasure. Might you suggest one or two areas of squirely sensitivity? I am happy to meander and explore without cues, or you may offer maps, signposts, or other participatory indications in a two-way communication. You know I am nothing if not a proponent of communication.
Humming and thrumming
Should you permit, I might mention that I have found a wide range of uniquely receptive regions on the male physique, some of which are off the beaten path, as it were. You'd be surprised. Discoveries may await – a little humming here, a little thrumming there; we have much mutual music to make together.
So, Landed-Lover-of-All-Things-Tactile, allow me to concoct my own capricious causeway to your stars, or do tell – any acts to avoid? And enlighten me: what might you crave, what sweetness and succor of your daring dreams may we give and receive? After all, 'tis the season – for snuggling, and sharing confidences.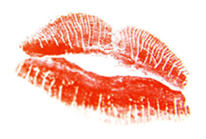 Kisses,
BLW
You May Also Enjoy