At last, an article that summarizes what many of us have known for years: "Americans Closest to Retirement Were Hit Hardest By Recession."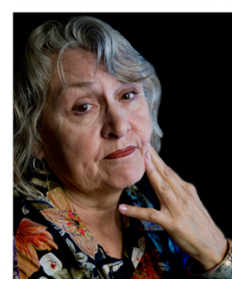 Hello, Baby Boomers. Did you hear that?
According to the New York Times, Boomers are still struggling with recessionary fallout – specifically relative to employment, rates of pay, and as a consequence, the implications of taking early social security (which means less money, for life).
Might we add – there are data that suggest this shortens our lifespan?
Care for the details as covered in the Times?
Catherine Rampell writes:
In the current listless economy… the Labor Department's latest jobs snapshot and other recent data reports present a strong case for crowning baby boomers as the greatest victims of the recession and its grim aftermath.

These Americans in their 50s and early 60s — those near retirement age who do not yet have access to Medicare and Social Security — have lost the most earnings power of any age group…

Their retirement savings and home values fell sharply at the worst possible time… They are supporting both aged parents and unemployed young-adult children…
Surprised?
Pas moi.
Boomer Fact, Fiction… and Fear
Virtually all the Boomers I know personally have suffered financially over the past five years – and disproportionately compared to those who are younger.
The reasons I say that?
It's impossible to sell homes, or they're sold at a loss; it's impossible to relocate, tied to teenagers and home-based young adults; medical conditions may narrow their options; aging parents add to the logistical and financial burdens; stress complicates everything, and compromises health.
The only exceptions that I've encountered are those in long-term marriages wherein one or both have been able to maintain regular employment. Even so, cutbacks and compromises have been required at a time in life when the couples involved thought they could ease off, just a little.
Dreams of retirement may be out the window. Fear, on the other hand, is always nearby. The nature of that fear?
Finding themselves where so many others do – once out of work, unable to get employment again – or working sans benefits and at drastically reduced rates of pay – another factor pointed out by the Times article.
Employment Obstacles for Boomers
Think those unemployment fears are unfounded?
Ms. Rampell cites research and labor data that show:
… the average duration of unemployment for older people was 53 weeks, compared with 19 weeks for teenagers…

The lengthy process is partly because older workers are more likely to have been laid off from industries that are downsizing… older people are also more likely to own their own homes and be less mobile than renters…

Older workers are more likely to have a disability of some sort, perhaps limiting the range of jobs that offer realistic choices.
The Times article goes on to offer the example of a 62-year old worker, a freelance writer, who juggles three part-time jobs. If she so much as breaks a wrist (and consequently couldn't work), it's a quick trip to losing her home.
As for time and energy to retool, recoup, or recover?
At 32, sure. Why not? At 42, likewise, though if kids are involved, it may be more complicated.
At 52? It's a crap shoot. And 62?
You tell me.
Boomers Rising?
But what about the media we see and read that suggest a brand new wave of Midlife Mavericks? Aren't we also experiencing All Things Boomer on an upswing?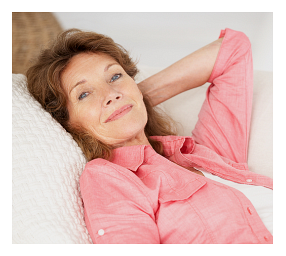 Pop culture is telling us that at 49+ we're in our prime, as statistics proclaim we're the demographic with the largest amount of disposable income. Might we view ourselves as the Next Big Thing when it comes to exerting influence on brands and advertisers?
After all, Boomers comprise 26% of the population, we're reshaping the travel industry, we're availing ourselves of the Beauty Biz, not to mention divorcing in midlife and older – and then dating defiantly.
And we're certainly consuming pharmaceuticals (to stay perky and sexual) and health care services (if we can afford them).
So how do we reconcile these clearly contradictory lines of thought? Could this be another case of the Haves and the Have Nots – alive and well among the 49 to 67-year olds?
As for the "reinvention revolution," our time and dollars may well be put into looking younger (so we may compete?), feeling stronger (so we maintain stamina for more part-time work with no pretense of security?), and keeping a stiff upper lip because Never Let Them See You Sweat is the American Way.
Hey! It keeps us busy, doesn't it? It keeps hopes buoyant and feeds many an industry in the process!
I will also admit to being a proponent of taking stock; we can always learn from assessing what we're doing and how we're doing it.
But I remain confused. Are we breathing deeply and planning that European vacation, albeit shorter than we once anticipated? Or are we living our own private Hell, scrambling to make ends meet, unable to compete against younger (cheaper) workers despite our experience, all but defeated by a shrinking "traditional" job market, and taking whatever we can – to keep going as long as we can?
You tell me.

You May Also Enjoy