The latest AARP Bulletin I perused? It stopped me cold with its coverage of women and money following midlife divorce. And yes, I'm old enough to have an AARP card – as are Demi Moore, Antonio Banderas, and plenty of others – possibly even you.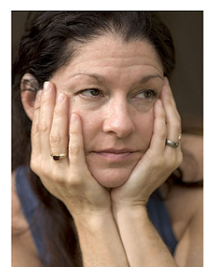 Addressing the problematic state of financial affairs for the middle-age demographic, Sally Abrahams, coauthor of What Every Woman Should Know About Divorce and Custody, paints a picture that is less than rosy.
In "Life After Divorce," she offers cold, hard statistics on the financial future of single women over age 50 – in particular those who go through a midlife divorce.
Ms. Abrahams points out that the divorce rate for the 50+ demographic has doubled since 1990. Older adults are already vulnerable in today's economy, but the repercussions for singles over 50, particularly after dividing households and assets, can be devastating.
Citing Ginita Wall, CPA and certified divorce financial analyst, she writes:
"You end up with only half of what you had when you were married, and half can feel like nothing."
Ms. Abrahms also quotes the author of Divorce After 50, family law attorney Janice Green:
".. many consequences of divorcing later in life revolve around one fact: less time to recover financially, recoup losses, retire debt and ride the waves of booms and busts. "
Common sense, right? And, both statements above don't address the additional worry of debt from legal battles, or trailing issues to do with child support collection.
Should You Care About Gray Divorce?
Maybe you think these figures don't concern you – if you're not a Boomer, if you're financially secure, or if you're happily married or even happily single.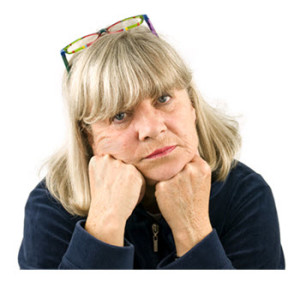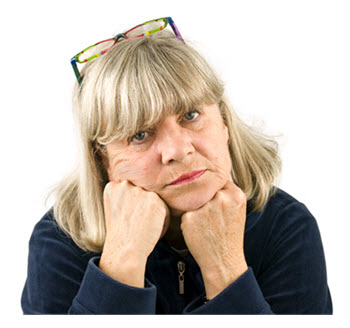 Think again.
When it comes to gray divorce, there are monumental ripple effects on the economy – specifically when we look at the costs of health care and caregiving for our aging citizens – once provided (or alleviated) by family members, spousal benefits, and accessible community services.
And might I mention our lack of pensions and retirement income, or shall we leave that for other lessons on magical thinking?
More statistics on older single women and their financial future? The AARP article continues:
Women also still earn less than men and have a longer life expectancy, which puts them at greater economic risk. "Once women wind up older and alone, whether it's widowed, divorced or never married, they're at a fairly high rate of poverty, on average 20 percent," says Heidi Hartmann, president of the Institute for Women's Policy Research.
Divorce Dollars and Sense
Maybe you're divorcing now – or considering it. You're convinced there is a better, sweeter, more fulfilling future that awaits. I might call this the Grass is Always Greener Syndrome. You might think otherwise.
Money?
Yes, you're worried, but your friends tell you you'll be fine, you deserve something better, and there are plenty of fish in the proverbial sea. Just keep your chin up, and in a year or two, you'll put those pieces back together again and all will be right with the world – even if you're still raising kids. That's the pop culture prevailing wisdom, right?
Am I suggesting that if you're in a dreadful marriage you don't divorce? If you've been waiting until "the kids are grown" and now they are – but you're 50 or older – you spend your next 30 years in a loveless union, or worse?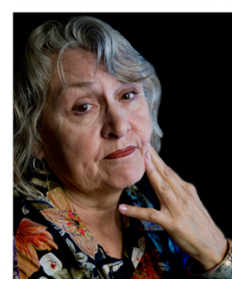 Hardly.
But I am suggesting that you carefully evaluate your marital situation – and your financial future. I am suggesting that you not assume you'll be "just fine" a year or two out – complete with new love interest and a secure financial picture.
You may be fine. You may not.
You may have to reinvent, and reinvent again. You may not be able to reinvent as quickly, as effectively, or as profitably as you thought.
Reasons for Divorce, Living with Consequences

The reasons for divorce are many. Sometimes, we have no choice in the termination of a marriage – for our safety, our children's safety, our emotional well-being, our sanity. Sometimes, our partners eliminate our element of choice – they've found someone new, or they're just tired of trying – as are we.
Citing one last statistic to do with our aging population:
In 2021, Medicare alone is expected to cost taxpayers $1.1 trillion — up from $586 billion in 2012.
Those are staggering sums, aren't they? And of course our health care delivery system is part of the dilemma, but the numbers of singles growing old alone surely plays a hefty role, as we consider the burdens on our adult children, and certainly to society.
The picture isn't entirely doom and gloom, as women are managing by pooling resources and sharing caregiving tasks. Baby boomers, ever practical, are teaming up in communal fashion to help each other out.
Do read the AARP article. It's chock full of additional statistics, as well as information about social security benefits after divorce.
I welcome your thoughts.
You May Also Enjoy