With a provocative subtext, The New York Times Magazine offers a glimpse into Barneys, the exclusive shopping haven long known to New Yorkers, currently undergoing a significant reinvention under the ownership of hedge-fund manager Richard Perry.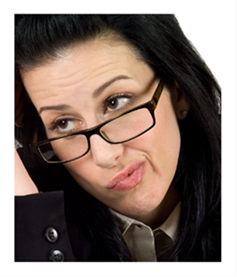 The message?
"Don't give people what they want – because they don't know what they want."
Is that only true in consumer behavior? Is it also the case in life, in relationships, in careers? Does a "follower" mentality depend on personality and circumstances, on age and experience?
In asking "What's a Store For?" and elaborating on the major transformation of Barneys as a New York institution, it is the larger questions about human motivation that I find intriguing.
Consumer Behavior
While fashion critic Cathy Horyn describes the changes in the once-upon-a-time men's shop founded in 1923, she suggests that "the fundamental question" is the purpose of a store, as we spend so much of our time involved in e-commerce. She characterizes the Barneys experience as about "educating, expanding horizons, presenting the unexpected" and cites Gene Pressman, whose father founded the store:
"If you give your customers what they want, then you die," Gene [Pressman] said. "The fact is they don't know what they want." Finding out what they want is one reason people still go to stores… for ideas and inspiration.
As I think about consumer behavior – and the retail shopping experience, I agree – especially while shopping at a physical location rather than letting the fingers do the walking.
Inspiration in the colors, the styles, the merchandising, the ambiance as a whole?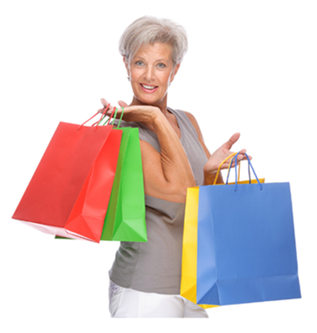 Absolutely. And I'm also likely to spend more, and more easily.
I Know What I Want! (Maybe)
As for not knowing what I want – it's more likely to occur when I'm presented with too many choices. So I might buy the "tell them what they want" approach when it comes to consumer behavior – as long as I understand the value in what is being offered and it serves my goals.
But I may be happy to have an assist with the details.
By way of example, at the moment I'm struggling with whether or not to purchase a new phone or tablet. I know my needs but not how they translate into a specific solution. What I "want" will be influenced by a persuasive sales pitch, price points, and research.
That said, I'm not a "follower." I ask questions, I make my own decisions; I do not typically require (or concern myself with) the approval of a group.
In other words, I don't want to be told what I want; oddly, I'm a little more open to being told what I need.
Decision-Making as We Age
Even as a teenager I knew what I wanted – out of my life, my education, and my future. Naturally, those objectives changed over time. Yet I was never at a loss for direction, refining decisions as I gained experience and improving at the process of drilling down into specifics.
Specifics allow us to identify actionable goals and the means to achieve them.
When we're young?
Everything is new. We're absorbing. We're assessing. We're exploring and learning – or we should be – in order to zero in on what we might want, in part by understanding what we don't.
The more we live – and live  through – the more we come to appreciate what works for us, what gives us pleasure, what allows us to live in a manner we find acceptable, and more than acceptable if we're fortunate.
What Do You Want Out of Life? Specifics!
If I tell you I know what I want at this stage in life, I do so with more certainty and a narrower focus than 10 years ago or 30. Yet I recognize that I have fewer specifics, which is both a sign of freedoms I possess currently, and likewise, constraints.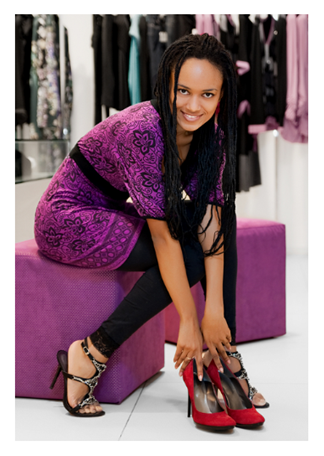 It's an interesting conundrum because the specifics facilitate achieving the larger goals.
In fact, without the specifics, even if we can envision getting there – whatever "there" means – it's nearly impossible to identify the necessary paths, even without the vagaries of our changing minds not to mention unexpected obstacles.
Isn't this true of relationships, if we don't determine what we want, not to mention – need?
Isn't this true of our careers, once we're knee deep in the reality of an internship in pediatrics or the weekly travel of the consultant? Don't we begin to understand the sacrifices – financial and familial – when glued to a laptop in the writer's haze?
Fun, Cars, Money, Meaning
Do you know what you want out of life? Is it within your grasp? Is the real issue how to get it, unable to identify the steps to get there, or the age and stage you're at and impediments that result?
I ask my closest friends what they want and they're crystal clear. All are in their 50s. One says he wants "to have fun" and maybe buy a new car (it's been years). That friend is a man, divorced, employed, and his children are grown.
Another friend wants to pay her bills without worry and agonizing choices, not to mention to be able to afford health care. She's divorced, working as an independent, and her children grown.
A third is married and has raised three of her four children to adulthood, while juggling a career and home life for 30 years. Her youngest is in college. What she'd like? Again, the issue of money comes up – she'd like fewer worries – and a rest!
My responses to what I want out of life?
I want more time (for relationships and writing). I want meaning – in everything.
Like my friends, I want fewer financial headaches. Then, even if only every few years, I might spring for a trip to Manhattan, and thoroughly enjoy wandering through Barneys, allowing them to "tell me what I want."
You May Also Enjoy