For some of us, there is no happier news than pregnancy. Babies are a part of the life we yearn for, though we can never truly grasp the full spectrum of parenting experiences until we live it.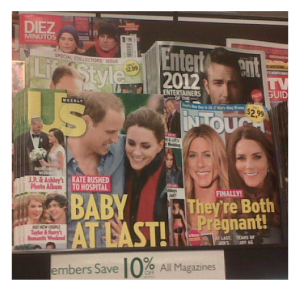 We picture ourselves with babes in arms. We anticipate it, we celebrate it, and we hope that family and friends will rejoice along with us.
Today is a special day – one of those milestone birthdays for a young woman I love – an age, from my vantage point, that seems incredibly, impossibly, unspeakably young.
But those aren't the only babes I'd like to contemplate.
You'd have to be living in a cave to have missed the news of Kate Middleton's pregnancy – happy at first, with a tragic turn, and the concerning revelation that she is suffering from Hyperemesis Gravidarum (HG), a condition that is likely to make her miserable for months.
The world media is covering her every move, as tabloid and mainstream press fete the Duchess of Cambridge, some 18 months after the Royal Wedding.
(Of course I watched! Did you?)
If you're wondering about the the tragic turn, it's the prank gone bad which resulted in a woman's suicide. But I don't want to dwell on that. I'd like to focus instead on the excitement obvious in the headlines, and also, on the healthy baby girl born 21 years ago to a friend.
That little girl has been part of my life and my sons' lives ever since. I spoke to her mother yesterday and asked what her daughter might like for this momentous occasion. I was surprised by the response.
A cake.
A very specific cake, and one of mine she seems to be fond of.
"I know you work a lot and you're busy," her mother said. "It's too much ask."
"It's perfect," I replied. "No problem."
We chatted a few minutes, and after the call there were more hours of work as usual. Then something unusual.
I silenced the cell, closed the laptop, and stepped away from my tasks. I dressed and drove to the supermarket. I took my time navigating the aisles. I picked up the ingredients I needed for baking. I cruised an adjacent Barnes & Noble before heading home.
I have a busy day ahead; the evening will be spent in my kitchen and then dropping the cake off. These unplanned hours will come out of my night's sleep. And while she will never know it, the real gift to this lovely, funny, smart, mischievous young woman who feels like part of the family is this: my time.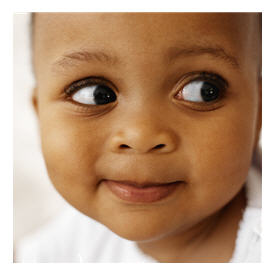 I remember my boys when they were babes in my arms. I remember holding her as well, and cherishing her from that moment on – protecting her as one of my own.
If I cannot give my time to those I love – make the time – where are my priorities as a mother, a partner, or a friend?
I would like to leave you considering other sorts of babies we long for, nurture, and treasure. What about the birth of a great idea? A new business? A piece of writing? A promising relationship?
We don't all have – or want – the lifestyle that includes caring for children. Motherhood – especially at midlife – is a headache and a half. I wouldn't trade it for the world, but I will be honest about the toll it can take.
We should not judge those who choose their path without offspring. Nor should we judge those who live it by way of circumstance. Their joyful moments of beginnings and accomplishments – babes in their arms – are equally worthy of honoring and celebration.
So here's to the Royal Family on their happy news. Here's to my very own Princess G on her milestone birthday. And here's to each of you for the "babes in arms" you create and coddle and shape with all the TLC you can manage – no less a commitment of sweat equity and dreams, not to mention, the heart.


Big Little Wolf's Daily Plate of Crazy