Oddly, I woke without an alarm, and much earlier than usual. Dreams of weddings were floating in and out of my consciousness.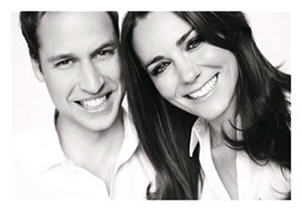 Naturally, I switched on the television to a very nice start of the day – the pomp and circumstance of the Royal Wedding. And shortly after seeing Kate descend from one of the Queen's cars and walk the red carpet to join Prince William, there were these words – part of the sermon following the exchange of vows:
This is – as every wedding should be – a day of hope… the more we give of self, the richer we become in soul… the more we give in love, the more we become our true selves…
What do you think of these words?
Did you get up before dawn to see the Royal Wedding?
I tuned in just in time to see this bit of history, and I'm glad that I did. My emotions were mixed; I recall rising early to watch Diana and Charles some 30 years ago. Of course, in William we see the face of his mother and feel the sadness of that union and her missed presence. We see Princess Grace in Kate's simpler dress than Diana's, and her regal bearing – more mature and sophisticated than Diana's as well, yet still so lovely.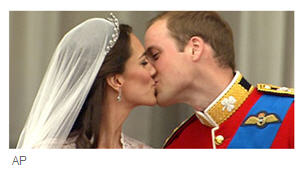 Despite my best efforts to do otherwise, I thought of my own wedding and subsequent marriage. I remembered the hopefulness that we all feel when starting out, the desire to be our best selves, the conviction that love will remain joyful, that selfishness will not intrude, that the expectations of married life will not overload us no matter what the future brings.
It was pointed out  on ABC that Kate said "love, comfort, honor and keep" – the word "obey" was not part of her vows. Yet the phrase "man and wife" rather than "husband and wife" remained part of the ceremony.
Did you watch?
Any mixed feelings?
Your reactions?

Big Little Wolf's Daily Plate of Crazy