Do you know your neighbors? Sadly, I don't know mine. At least, I only know the first names of a few of the nearest. I rarely see them due to schedules that don't sync up, and life stages that are very different.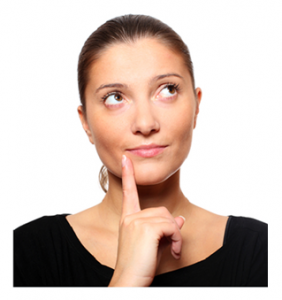 In my old neighborhood, we were raising our families at the same time, grabbing a gaggle of children (not just our own) on the run after school, and all involved in the same work-life juggle.
We knew each other well. We relied on each other. But that was another life.
Happily, the Internet offers neighborhoods to each of us 24/7, crossing communities and stages, and all for the better.
But does this mean we don't need real world neighbors?
Not at all.
Online Communities
Thank goodness for the web, which has filled an enormous gap for a round-the-clock society with special needs and special interest, rapidly addressed by a breadth of online communities.
Do you suffer aches and pains due to a chronic condition? Are you dealing with mixed feelings about growing older and trying to age as gracefully as you can? Are you burdened by elder care and hungry for ideas from others in the same situation?
What if you're on the brink of divorce, and uncertain who to talk to and what to do next?
Perhaps you have single parenting issues you'd rather not discuss in your social circle, but nonetheless you would benefit from airing them and soliciting input.
Anyone who thinks our online communities and their influence are unimportant is, well… wrong.
Their value may not be quantifiable in dollars (or other measures) in a definitive fashion, but their assistance is undeniable. You can find communities in which to access professional, qualified advice. You can also find communities in which to commiserate, and more importantly, exchange suggestions and solutions.
Likewise, the Internet is an incredible resource for sharing your passions – without having to get out of bed! Interested in politics? Cooking? Extreme dog grooming?
You'll find your peers – your Internet neighbors – offering reliable recommendations and references for products and services. More striking still, these cyber pals provide the proverbial cup of sugar expressed in chats, messages, tweets, emails, and quite possibly – genuine friendships that form over time.
When Trouble Drops By
As delightful as our online connections are, every now and then, a Real Life neighbor comes in handy. A few evenings ago I was taking a short walk, brisk and energizing, and out of nowhere my knee popped. Okay – not a pop exactly – just off, wrong, and painful!
I stopped short, rubbed the offending area, and tried to continue on. More pain! I was two blocks from home and figured I could limp it, but after a few more steps, I knew that was a No Go. I was standing in the street – stymied, hurting, and wondering what I would do.
Hop?
I happened to find myself in front of a house with a welcoming wrap around porch, potted plants galore, and evidence that its inhabitants actually used their outdoor space rather than designing it for show. In fact, when I stopped the second time I noticed there was a woman raking her front lawn. She looked up and asked immediately if I was alright.
I hobbled another step or two and stopped again. The woman, about my age, walked over and introduced herself. She asked if she could help.
Real World Neighbors
"I live down the street and around the corner," I said. "I have no idea what just happened to me knee."
"I can run you home if you like," she offered.
"I'm sure it will be fine, but thank you," I said, trying to take a step. Again, not an option.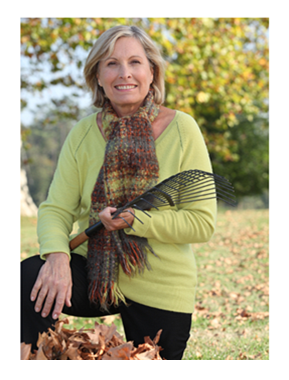 "Actually, I'd like to take you up on the ride if possible."
The woman smiled, went inside and fetched her car keys, and drove me home. That took about two minutes. We chatted, exchanged a little information as well as phone numbers, and she told me that if I had any difficulty during the night I should call.
How lovely is that! How neighborly, in the finest sense of the word?
Asking for and Accepting Help
I limped into my bathroom, took an Advil, then stretched out in bed to finish my evening work. The next morning my knee was fine.
But I am reminded that for most of us to offer help is natural. To ask for help, or to accept it, may be harder – and neither is a sign of weakness.
I am reminded that we create connections out of need as well as the chance encounter. And we all benefit from neighbors and communities of many sorts, both in the Real World and online, looking out for those we know and extending a hand to welcome strangers.
In addition to meeting a kind woman my own age, my neighbor has since encouraged me to drop by and say hello, joining her and her husband on their porch some evening for a glass of wine. I just might take her up on it.
You May Also Enjoy