Much was made about President Obama's shedding of a tear or two last week – first, during a speech on Monday, and a second time the night of the election, when thanking his campaign staff and supporters.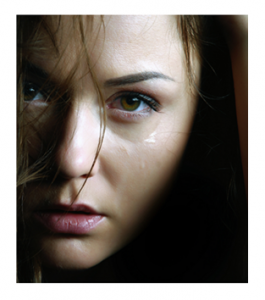 It's rare to see our leaders display the complex emotions that generally generate tears, but not unprecedented. In fact, in American culture, in the past generation it has become more acceptable to see the male of the species mist up, while we're expecting the female – in any professional setting – to keep any show of emotions under wraps.
As to why men and women spill their tears with more or less frequency – or individuals for that matter – culture plays some role, but there are hormonal differences which tend to make the feminine gender more likely to be weepy. Note – I said likely. Most of us are not making our way through life in a pool of salty excess.
So what about having yourself "a good cry" now and then?
As my eyes have been strained lately, I'm avoiding tearing up at every turn. Yes, I'm one of those – deeply affected by the beauty of a painting, a sparkling passage in great literature; hell – a touching commercial is enough to make me misty. But given the hours my peepers pour over screens of all sorts (like so many of us), weepy is the last thing I need to be or I'm paying the piper with dry, burning eyes for days.
Life being what it is – frustrating, tiring, disappointing – as well as exhilarating, poignant, jubilant – sometimes, we just need a good cry. So I'm feeling even more frustrated at reining in a natural outlet, appropriately expressed, and in the privacy of my own home.
Crying Therapy?
In a recent article from The New York Times, "I Cry, Therefore I am," Professor Michael Trimble explores both the mysteries and characteristics of our tearful responses to circumstances.
He writes:
Around [age] three to four months, the relationship between the human infant and its environment takes on a more organized communicative role, and tearful crying begins to serve interpersonal purposes: the search for comfort and pacification. As we get older, crying becomes a tool of our social repertory: grief and joy, shame and pride, fear and manipulation.
Citing some of the differences in crying by various demographics, Professor Trimble explains:
Women cry more frequently and intensely than men, especially when exposed to emotional events. These differences seem to emerge around puberty, which may be related to hormonal changes but also to the influence of gender stereotypes…

Men not only cry for shorter periods than women, but they also are less inclined to explain their tears, usually shed them more quietly, and tend more frequently to apologize when they cry openly…
Gender Differences in Expressing Emotion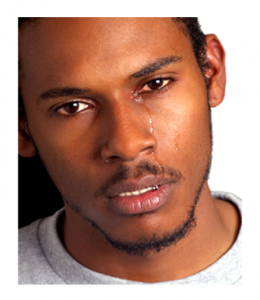 I readily concede that once upon a time, many women used tears to their advantage. As the Times article mentions, some may use crying as a means for manipulation. It's not my style personally, but isn't it true that we're often more receptive to signs of vulnerability or distress than a stoic or insistent face?
While I don't practice "tears as tool" myself, I've certainly seen it done – not only by women but let's face it, our children.
As for men, I've known a few who mist or cry at what seems an appropriate time – a painful departure, the loss of a loved one, or the birth of a child. I've also known men who, as far as I can tell, have not shed a tear as adults for any reason. Frankly, there have been instances when the absence of tears was more surprising than outright sobbing would have been.
I understand this has to do with personality as well as upbringing, yet the inability to cry seems sorrowful in and of itself.
To Cry or Not to Cry: That is the Question
Having raised sons, I never gave them the usual "boys don't cry" talk that so many were once given, and likely still are. Yet their childish propensity for tears, which we all possess, seemed to dry up by age 12 or 13. An exception comes to mind: one of my sons wept openly with me when we discovered our beloved family dog, dead. She was 14; he was 16.
Had he not released that emotion – our dog was very much his companion since early childhood – I would have been saddened and surprised. There is no question in my mind that shedding a tear or having a good cry is tremendously beneficial. And also, in its way, respectful of the value accorded the relationship or incident that causes such a response.
All the more reason I miss my easier access to spilling tears, but recognize that there will always be events – joyful and otherwise – in which there's not a dry eye in the house. Including this house.
On that note, I'm headed for the eye drops, and reminding myself to blink blink blink while working online.
Have you observed your children's changing patterns toward crying?
Are you a "boys don't cry" household?
Do you use tears as a tool, or solely a healthy emotional outlet?
What was your reaction to seeing President Obama discreetly shed a tear?